EP031: Leader Development — One 3×5 card at a time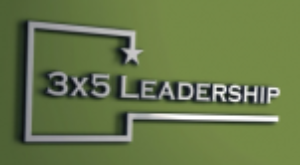 Today on the Leaders Huddle we talk to CPT Josh Bowen, an engineer officer and current student in the Eisenhower Leader Development Program. Joshua, the founder of the 3 X 5 Leadership Blog, talks to us about his experiences preparing for and serving as a Company Commander in an Engineering company. He also gives us an inside look into the establishment and thought process behind his popular blog on topics ranging from self-awareness, to leadership, to Company Command. This episode is a great listen for anyone serving in a tactical-level position.
References Mentioned:
Visit Leaders Huddle on the Junior Officer site at https://juniorofficer.army.mil/leaders-huddle
Please subscribe, rate, and leave a comment about Leaders Huddle on iTunes. Leaders Huddle is also on the Google Play podcast platform.
Host: CPT Micah Klein, CPT Zach Mierva
Guest: CPT Josh Bowen
Editor: CPT Micah Klein
Podcast: Play in new window | Download