4 Storytelling Tips for Army Leaders
By: Jordon Swain & Jeremy Boeh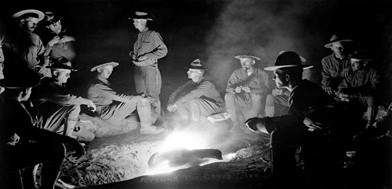 "This one time at Advanced Camp…"  or how about, "So there I was…"   Sound familiar? If you are anything like us, you enjoy hearing the occasional tale from those you serve with.  But did you know storytelling can be a valuable leadership tool? In fact, organizations like Disney, Nike, the World Bank, Berkshire Hathaway, Microsoft, and Proctor & Gamble teach storytelling to their executives! Sound interesting? If so, read on – we discuss instances where Army leaders can use storytelling to be more effective and share tips on how to be a more effective storyteller.
What is storytelling (and what it isn't)
Before going any further, we should make it clear what storytelling for leaders is – and what it is not. Storytelling as a leadership tool is more than simply spinning a yarn or recounting some humorous or heroic adventure around a campfire.  Storytelling for leaders is the strategic sequencing of facts toward some specific desired endstate.[1] To be an effective tool for leaders, storytelling is NOT simply recounting events in chronological order.  It is choosing the right information to present at the right time to achieve a specific emotion or outcome in the target audience.  
Storytelling's utility for Army leaders
Storytelling isn't a solution for every problem or issue you may face, but it can be useful in shaping attitudes and behaviors in a variety of situations.[2]  Specifically, research shows that effective storytelling can be used to motivate and inspire, influence others, defuse conflict, provide focus and direction, and build trust.[3]  So how can these noted effects help you as an Army leader?  Great question.  We've identified at least six common scenarios young Army officers face where storytelling can prove useful:
Introducing yourself to your new platoon, staff section, or company. Storytelling has proven useful in explaining who you are and what you believe. 
Leading a change effort. An effective story can help set a vision and focus the effort and direction of others. Stories (and myths) can also be used to help define organizational culture and values. 
Tackling a tough mission. Stories can be useful when trying to inspire and motivate. Storytelling can also create buy-in for a plan or vision
Counseling and mentoring. Stories can be used to teach lessons or emphasize desired actions and shape future behaviors. 
Conducting an AAR or leading a sensing session. Storytelling can teach lessons and diffuse potential conflict. It can also help create trust and receptiveness to feedback.  
Presenting awards or recognizing performance. Similar to counseling, leading an AAR or sensing session, or leading a change effort, the behaviors you choose to emphasize in your story can shape future behaviors among those in your organization.
Tips for effective storytelling
Knowing when to use a story is only half the battle.  You also need to know how to effectively tell a story.  Here are four easy tips to help you become a more effective storyteller.
Start with a specified endstate: As with any good military decision-making process starting with an endstate will allow you to craft a story that is clear, concise, and relevant.  Make sure you know what you're trying to accomplish before crafting your narrative.
Solidify your message: As you refine your story, ensure that the message is authentic and actionable.  Include only necessary details – stories that are too long can be less impactful. Your message should be clear and not open to interpretation.
Humanize the story: The most effective stories are the ones that connect on a personal level with your audience. Craft stories that use descriptive language and create a connection with those in your formation.  And remember, the story doesn't have to be yours. It's OK to use examples from others – you don't always have to be the person at the center of the story.
Practice. Practice. Practice: We are all storytellers. The key to unlocking it as a leadership tool is to practice telling the story. Take time to rehearse and refine your stories – you can do this in your car, on a run, or even during a TDY layover.  Practicing your story will help ensure its effectiveness.
Conclusion
Storytelling is used by successful leaders across a variety of industries – and can be a useful tool for Army leaders.  In fact, one study of leader development in the Army suggests that leaders should be prepared to engage in storytelling and that, if honed and directed correctly, storytelling can improve Army leaders' competence in developing others.[4]  We've provided some examples of how storytelling can help you as an Army leader and shared some tips on how to be an effective storyteller.  So now tell us, what's your story?
———
Jordon Swain is an active duty Lieutenant Colonel and the Director of the Center for Junior Officers.  He holds a Ph.D. in Organizations and Management from Yale University and a MBA from the Wharton School.  LTC Swain has published on multiple topics related to leader development and often elicits eye-rolls from his daughters with the stories he tells.
Jeremy Boeh is a Captain in the US Army Reserve AGR Program with over 15 years of experience. He was the founding director of the entrepreneurship program at Wofford College and is the Founder and CEO or a firm focused on branding and storytelling for organizations.  Jeremy has attended several Disney Institute lead programs on Leadership, Storytelling, and Experience.
[1] https://www.forbes.com/sites/estherchoy/2020/01/26/what-is-leadership-storytelling/#40e30bc47b17
[2] https://hbr.org/2014/03/the-irresistible-power-of-storytelling-as-a-strategic-business-tool
[3] Auvinen, T., Aaltio, I., & Blomqvist, K. (2013). Constructing leadership by storytelling–the meaning of trust and narratives. Leadership & Organization Development Journal.
[4] Riley, R., Mihalco, K., Harvey, J., Fallesen, J., Lambourne, K., & McDonogh, M. (2019). 2018 Center for Army Leadership Annual Survey of Army Leadership (CASAL). Tech Report 2019-01. Center for the Army Professional and Leadership (CAPL), Ft. Leavenworth, KS.
The articles and other content which appear on the Center for Junior Officers' website are unofficial expressions of opinion. The views expressed are those of the authors, and do not reflect the official position of the United States Military Academy, Department of the Army, or Department of Defense.
Related Posts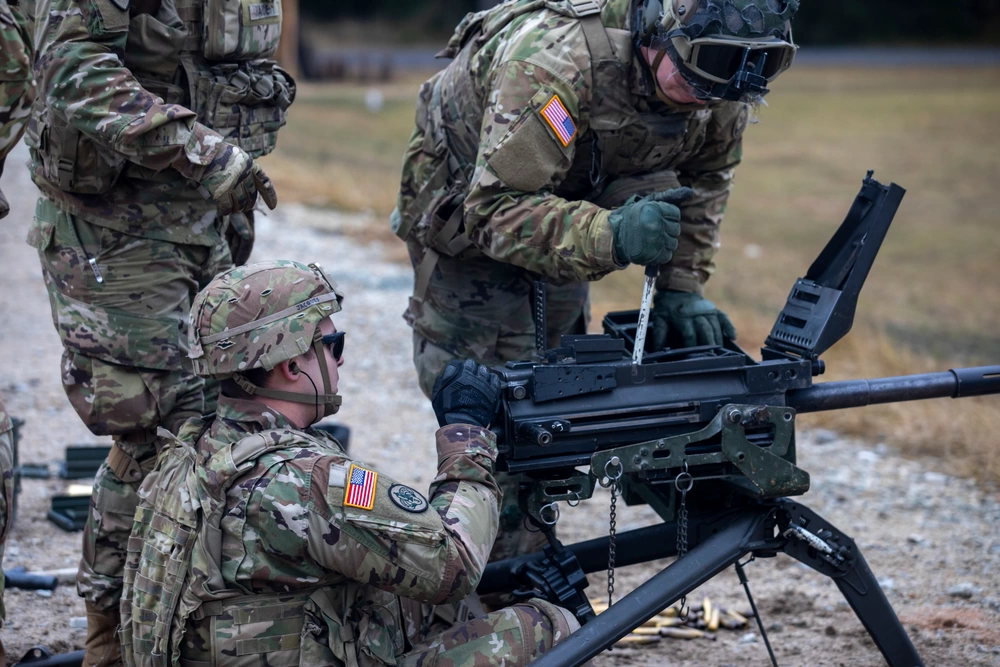 Sadly, Helmuth von Moltke was correct in that "no battle plan survives contact with the enemy".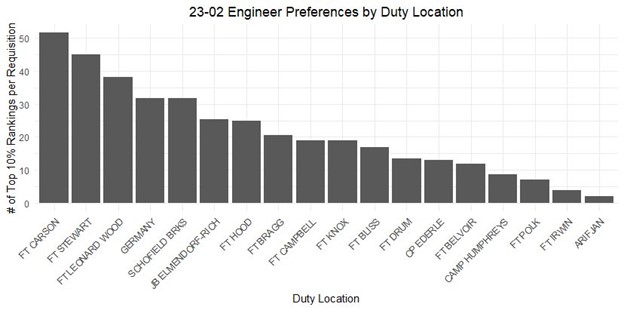 Career, CJO Series, cjo-blog, Events
It's that time of year again! The AIM Marketplace is complete, the algorithm has run its course, and Requests for Orders (RFOs) are rolling into mailboxes!