Build Community with your Unit – Share their Task
By: Tom Dull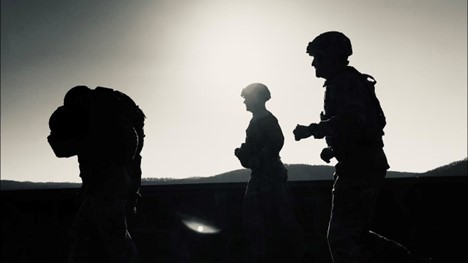 "Share the hardship." A phrase often used by leaders to inspire subordinates in tactical training and operations such as live fires, ruck marches, and physical training.  But in the most redundant of tasks, does the leader partake in the hardship? A consideration for all leaders is to be where your subordinates are and share their task.
Perhaps one of the most mundane of tasks in the military is the arms room inventory. This task, typically required every month in almost every Army company, troop, and battery, accounts for the weapon systems held at those levels. In most cases, the responsibility of this task is distributed down to a lower level, typically the platoon level, where a Platoon Leader or Platoon Sergeant spend most of the day accounting for the Company's sensitive items. "The why" of the inventory is relevant to the unit's readiness as well as maintaining good order and discipline. However, the tedious counting and reading of serial numbers causes most Soldiers and, more often leaders, to look for more important "tasks" or requirements to elude conducting this dull task.
In his book Legacy What the All Blacks Can Teach Us About the Business of Life, James Kerr describes how this New Zealand Rugby Team creates and establishes their environment to build a culture of the right behaviors. One way the culture is created is that the leaders of the team "sweep the sheds (Kerr, p.7)." In other words, the senior leaders of the All Blacks clean up the locker room after matches and practices; the leaders are looking out for their subordinate players and ensure that the mundane and modest tasks of straightening up the locker room is done properly. "They are never too big to do the small things that need to be done (Kerr, p.19)." They care for their subordinates, they create and maintain their environment, and they share their subordinate's hardships.
In today's Army society, leaders can be challenged with numerous tasks and requirements from their higher headquarter and commands. With these requirements, it is easy to lose sight that subordinates are often conducting some routine if not boring tasks simply because their leader asked or tasked them to do so. It would be impressive perhaps even encouraging for subordinates if at times leaders shared their hardship. Battalion and Company Commanders could take an hour in the arms room to help inventory, or assist in cleaning up the range, or even pull a staff duty shift. Possibly even more than inspiring their subordinates it would provide the leaders a shared understanding of what is asked, sometimes without much thought or analysis, of their subordinates to carry out the mission of our incredible Army. Even greater, it might establish a culture of trust.
Leading is hard, but being a good teammate is harder. Maybe if we as leaders were better teammates and looked to share some of the mundane responsibilities of our subordinates, perhaps we would become better leaders. Research conveyed by The International Journal of Servant-Leadership, shows that the mindset of a transformational leader is that of being a servant-leader – where the leader "acts with humility to engage himself or herself with others and create a connection that raises the level of motivation and morality in both leader and follower."    
With this state of mind, perhaps we would create a culture and environment in our units that would compel subordinates to want to stay in our units and serve with character. Perhaps they would learn from the leader's example and model similar behavior to their own subordinates. Here are some areas that any leader can do to share the hardship with their Soldiers.
Read serial numbers for your Soldiers during the sensitive items inventory
Substitute a weekend day CQ duty
Mow the grass in the HQ parking lot
Shovel the snow in front of the HQ
So, leaders, create a unique environment, be transformational, and build community with your unit – Share their task.
---
Lieutenant Colonel Tom Dull currently serves as the Executive Officer for the Character Integration Advisory Group (CIAG) at West Point.
The articles and other content which appear on the Center for Junior Officers' website are unofficial expressions of opinion. The views expressed are those of the authors, and do not reflect the official position of the United States Military Academy, Department of the Army, or Department of Defense.
Related Posts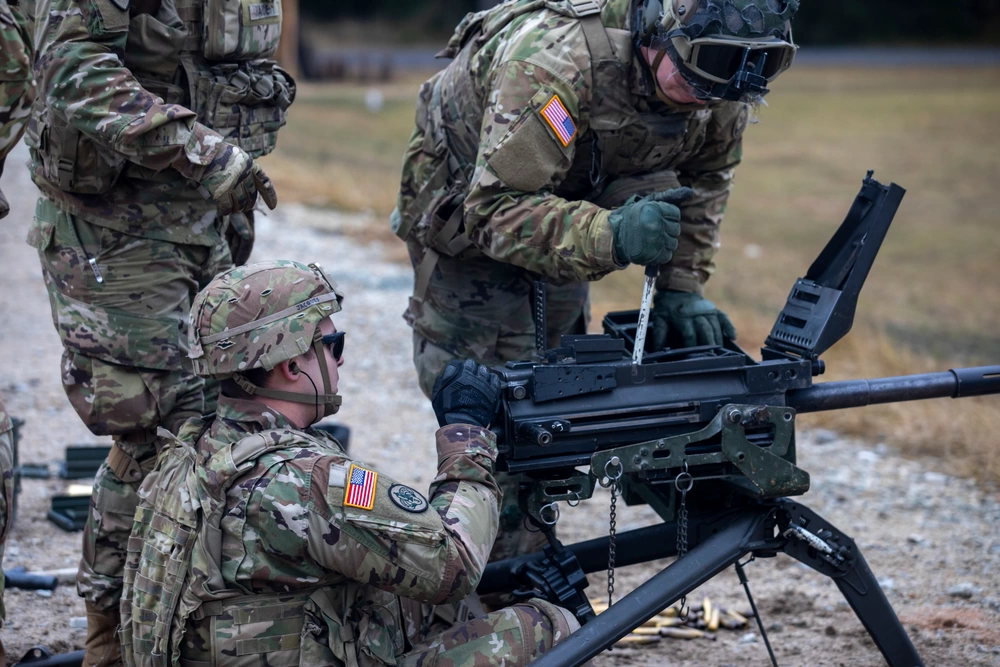 Sadly, Helmuth von Moltke was correct in that "no battle plan survives contact with the enemy".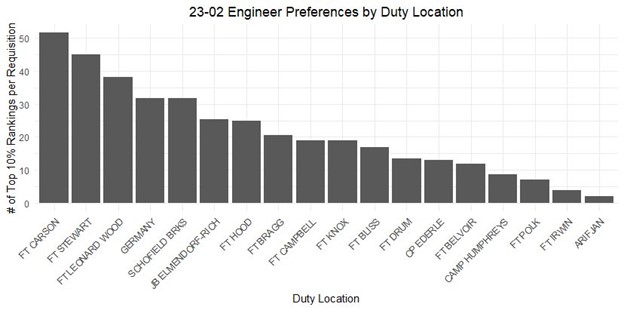 Career, CJO Series, cjo-blog, Events
It's that time of year again! The AIM Marketplace is complete, the algorithm has run its course, and Requests for Orders (RFOs) are rolling into mailboxes!