Got Discipline? A Practical Guide to Instilling Discipline
By: Beau Wasson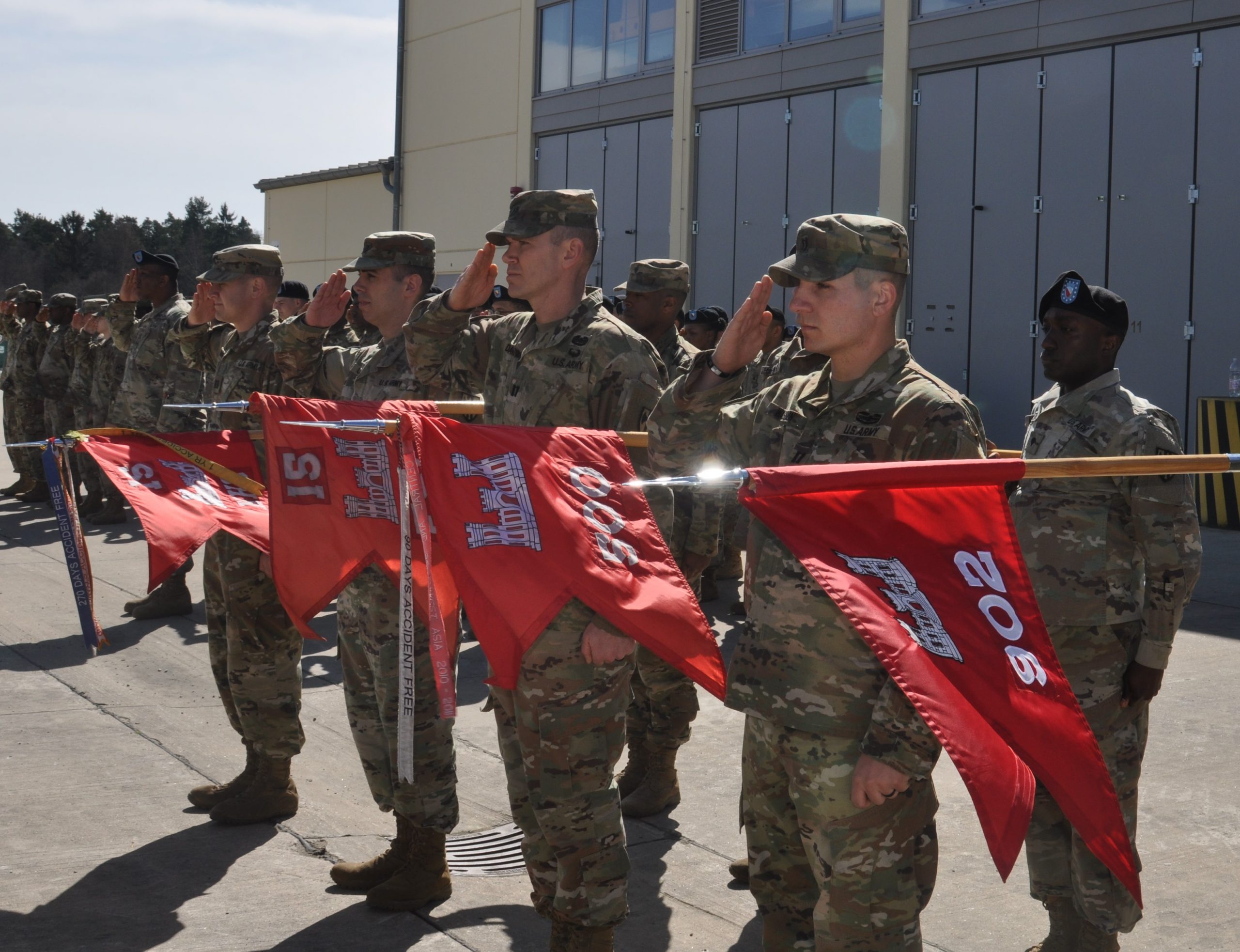 Was it Mel Gibson's portrayal of then LTC Hal Moore in We Were Soldiers or Bill Murray's performance in Stripes that most enticed you to join the service? How about your Soldiers? Popular culture and personal anecdotes shape our perceptions of the Army. Most often, the perception is of disciplined units and challenging missions. Soldiers crave discipline. They may not be able to articulate their desire, but no one joins expecting Stripes. When the Army fails to meet the basic expectations of your Soldiers, they will fail to be motivated and retention will suffer. Conversely, Soldiers will excel when the reality of the Army more closely aligns to their expectations of the Army.
After one Soldier's actions landed me in a Colonel's office, I began wondering what I could have done to prevent the issue. My ever "optimistic" First Sergeant made sure to point out our other recent failures: increased missed appointments, Soldiers late to formations, poor PMCS, and numerous minor disciplinary problems.
Fed up that our Soldiers and Leaders seemed to be lacking basic discipline, my First Sergeant and I developed a plan to deliberately reintroduce our Soldiers to discipline. Fortuitously, this coincided with my Brigade Commander and Command Sergeant Major implementing a discipline initiative within the Brigade.
Discipline is foundational to good Army units. Discipline, particularly self-discipline, is a requirement for the members of a unit to form and train as a team. Disciplined units build Soldier pride and lead to increased camaraderie. Overdue evaluations, late nights preparing for inspection, and leaders walking past violations are symptoms of an indisciplined unit. Most Leaders instinctively understand the importance of discipline; however, few leaders have taken proactive measures to build discipline.
The first step to training discipline within the company is defining it. Discipline is a learned behavior, an action, which a person willingly takes to do the right thing. "The mere absence of indiscipline does not equate to discipline" (Schmick 2018, 3). This is an important distinction. If discipline were the result of not taking negative actions, leaders would simply need to prevent Soldiers from breaking the rules/laws. Not only is this an impossible task, this would require leaders to spend their time "babysitting" Soldiers. Instead, we desire Soldiers to be self-disciplined and contribute to the team in a positive manner. Discipline is an action, driven by a motivation to contribute to the organization, which places the organization above oneself.
Discipline involves individuals submitting to authority and the organizational rules and regulations. Training Soldiers to place the unit's goals above their own requires accountability and social pressure. Accountability is provided by leadership, social pressure is provided by peers. "We have to remember Soldiers and Leaders volunteered to join this profession, the profession did not volunteer to join them" (Schmick 2018, 5). To implement a discipline training program within your unit, you must gain Leader buy-in. Many Non-Commissioned Officers will immediately see the value of such a program, others will have to be encouraged. My First Sergeant and I appealed to the symptoms of indiscipline that our NCOs have faced (e.g. overdue evaluations, missed appointments, and late awards) to solicit their buy-in. Leaders must be ruthless, fair, and positive when enforcing standards. You cannot take it for granted that your NCOs will know how to do this.
First Sergeant and I developed a company standards document that empowered our junior Leaders by providing them with clear expectations for Soldier and Leader behavior. In addition, First Sergeant and I conducted Leader professional development classes to more clearly outline the standards and teach Leaders how to make corrections in a positive manner. In 1879, Major General John Schofield provided instructions on the appropriate manner in which to make corrections during an address to the Corps of Cadets at West Point:
"The discipline which make the Soldiers of a free country reliable in battle is not to be gained by harsh or tyrannical treatment. On the contrary, such treatment is far more likely to destroy than to make an Army. It is possible to impart instruction and give commands in such a manner and such a tone of voice as to inspire in the Soldier no feeling but an intense desire to obey, while the opposite manner and tone of voice cannot fail to excite strong resentment and a desire to disobey."
To provide our Soldiers with an opportunity to excel and our Leaders with an opportunity to "practice" enforcing the standard, we reviewed our daily battle rhythm and identified opportunities. First Sergeant and I had been struggling to get our leaders into the barracks and identified a 0900 work call formation at the barracks as a potential opportunity. The work call formation would give Soldiers and Leaders an additional opportunity to display their discipline (e.g. timeliness, uniform inspections, etc.). Holding formation at the barracks provides Leaders with an opportunity to conduct a daily barracks walk-through and inspection. Additionally, based on the Brigade Command Sergeant Major's recommendation, First Sergeant and I began marching the company from the barracks to the company operations facility (COF). Almost immediately, the feedback from these changes was positive. Soldiers began displaying more pride and Soldier/Leader interaction increased (no more team leaders hiding in the platoon offices).
A key benefit to implementing a daily work call and drill was changing the dynamic for the way the Soldiers interacted with Leaders in the company. Holding formation and getting Leaders in the barracks, increased the amount of interaction the junior leaders had with their subordinates. Every Leader saw their subordinates every day. Leaders became less reliant on cell phones to communicate and became more aware of Soldiers' issues allowing them to intervene earlier. We saw the Soldiers' pride increase as they rotated calling cadence for their platoon. Soldiers were using the formation and drill as an opportunity to display their discipline and stand out from their peers. Leaders began using discipline as a key metric when discussing board or promotion potential.
The "impact" of spending 10 minutes each day in formation and marching was negligible. However, this provided the Soldiers with the opportunity to form positive habits that lead to an increase of self-discipline. Additionally, the Soldiers that internalized self-discipline made better team members. They were counted on to support and encourage their peers, while enforcing the standard. Through implementing formation and drill, we were able to meet our Soldiers' expectations, increase their effectiveness, and increase the company's performance.
How can you implement training opportunities that build discipline within your organization?
———
Reference:
Schmick, Glenn C. "18th Military Police Brigade Definitions of Discipline." White Paper. October 2018.
———
Beau Wasson serves as a project manager in the New Orleans District, US Army Corps of Engineers. His previous assignments include command of the 902d Engineer Construction Company, 15th Engineer Battalion, 18th Military Police Brigade and as a Platoon Leader (FWD) in 4-1 Brigade Special Troops Battalion, 4th Infantry Brigade Combat Team, 1st Infantry Division.  He holds a bachelor's degree in Engineering Management from the U.S. Military Academy and a master's degree in Engineer Management from Missouri University of Science and Technology.  He is a certified project management professional and a certified associate in engineering management.
The articles and other content which appear on the Center for Junior Officers' website are unofficial expressions of opinion. The views expressed are those of the authors, and do not reflect the official position of the United States Military Academy, Department of the Army, or Department of Defense.
Related Posts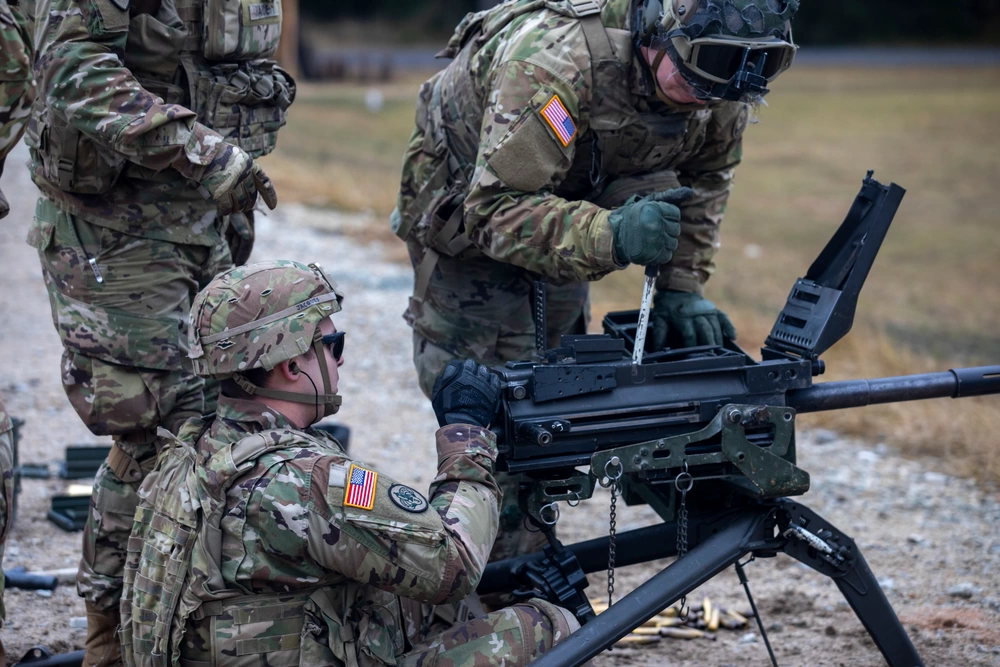 Sadly, Helmuth von Moltke was correct in that "no battle plan survives contact with the enemy".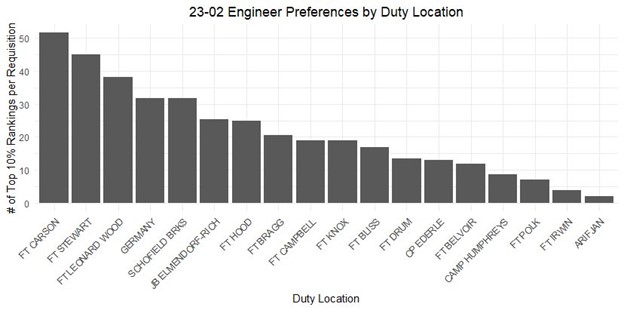 Career, CJO Series, cjo-blog, Events
It's that time of year again! The AIM Marketplace is complete, the algorithm has run its course, and Requests for Orders (RFOs) are rolling into mailboxes!