Great Opportunities for New Officers at the Old Guard
By: Clinton F. Grable
The 3rd US Infantry Regiment, "The Old Guard," is the Army's elite ceremonial unit stationed at Fort Myer, VA, just south of the nation's Capital. Though most frequently associated with the Tomb of the Unknown Soldier, the unit is much more than the Tomb or Sentinels who flawlessly guard it. With numerous specialty platoons and companies, the Old Guard performs a wide-ranging mission set on post, Arlington National Cemetery and throughout the National Capital Region. Recently, the CJO sat down with three lieutenants, now Captains, to hear their experience leading at one of the Army's oldest and most unique units. Hailing from a wide variety of backgrounds—armor, field artillery, and infantry—each came to the Old Guard for broadening assignments specific to their branch.
Armor Officer Zach Steelman served as the Platoon Leader for the United States Army Caisson Platoon in 2019. The last full-time equestrian unit in the Army, the Caisson Platoon is principally responsible for conducting Military Funeral Honors with Escort in Arlington National Cemetery.  In his interview below, CJO talks with CPT Steelman about what he learned from leading this platoon of military horseman in and out of the saddle.
            Field Artillery Officer Patrick Moore served as the Platoon Leader for the United States Army Presidential Salute Battery in 2021. The Presidential Salute Battery, or PSB, serves both a tactical role for the Old Guard as the Regiment's mortar platoon, but a special ceremonial one as well.  If you've ever heard cannons while in Washington, DC, that's probably PSB welcoming a foreign dignitary, or marking the burial of a senior officer. In the interview below, CPT Moore discusses the special history of PSB's guns, its weekly practice schedule, and its careful balance between tactical and ceremonial training.
Infantry Officer Ethan Penny served as a Platoon Leader in Hotel Company or H Co in the Old Guard's 1st Battalion. One of six infantry companies in the Old Guard's two battalions, H Co is primarily responsible for conducting funerals in Arlington National Cemetery. In the interview below, CPT Penny walks us through not just this sacred mission, but his participation in Congressman John Lewis's funeral as well.
Not an armor, field artillery, or field artillery officer? That's okay; the Old Guard still wants you! The 3rd US Infantry Regiment has positions for chemical, military intelligence, military police, medical service, ordnance, transportation, signal, and quartermaster officers as well. Reach out to usarmy.jbmhh.mdw.mbx.tog-officer-recruiting@army.mil for more information.
Caisson Platoon Interview with CPT Zachary Steelman
Could you give a brief overview of who you and where you're from? Could you tell us what you were doing in the Army before joining the Caisson Platoon, and what you've been doing now since departing?
Good afternoon, I'm Captain Zackary Steelman. I am a 2015 graduate of Western Illinois University, where I majored in Law Enforcement and Justice Administration. There, I participated in ROTC and chose Armor as my branch upon, or well, near graduation. That took me then to Benning for Armor BOLC, followed by Ranger School, and then my first duty station, Fort Hood. There, I was a platoon leader for about sixteen months in 4/9 Cavalry in the 2nd Brigade Combat Team. That was fun, I was the PL for a Bradley Platoon, so lots of maintenance, lots of broken tracks, and lots of late nights with the previous two problems.
For those unfamiliar with the United States Army Caisson Platoon, could you give us a quick description of what this organization is, how it operates, and what it does for the Old Guard in Arlington National Cemetery?
Great question. So the Caisson Platoon is, to put it technically, is one of the last full-time, mounted equestrian unit in the Department of Defense. The other being at Fort Sam Houston, Texas, which some of our personnel help stand up. While there are some other "horse detachments" in the Army and maybe other branches, I guess, we are unique because riding horses is our full-time job.
What we specifically do is military funeral honors with escorts, which is the most expansive or formal type of burial ceremony in Arlington National Cemetery. What this specifically looks like is a Caisson squad taking possession of a casket at the pickup location, following a marching element along the burial route to the burial location to be received by that marching element and buried there. All the while, we're riding all six of horses keeping them calm and keeping them steady while pulling the casket on the back of the wagon as formally as possible to honor this fallen or deceased Soldier.
Pulling the wagon, then, are three horsemen sitting on the left side of the team of horses. In the very front is the lead horseman. His or her responsibility is to keep a 21-pace distance from the marching element. Following that is the swing rider. He helps maneuver the wagon by "swinging" the horses the opposite direction of the turn to maneuver the wagon much more tightly, and finally there is wheel rider. He is the most experienced rider on the wagon. Most importantly he is the brake for the caisson team, but he or she can see what's in front and respond to any problems or emergencies if they rise up. Finally, you have the section rider, who is usually an experienced NCO who has qualified on all the positions. He is the ultimate head of the Caisson team in question, but is mostly focused on coordinating with the marching element and civilian rep from Arlington National Cemetery that coordinates the funerals on the ground.
And throughout the day we will usually do this eight times, conducting eight military funeral honors with escorts. Two squads of horses will each do a separate funeral at 9:00, 11:00, 13:00, and 15:00 for a total of eight funerals and a pretty long duty day at that. If you're riding in the cemetery, your day usually starts at 4:30 to get the horses and tack ready and ends at 17:30 after the horses have been detacked and the tack cleaned. So, like I said, long day, but very rewarding for what we're able to do for America's fallen in Arlington National Cemetery.
Thank you for that detailed response. How did you hear about the opportunity to be a PL for the Caisson Platoon? Was it something that was promoted at BOLC or your branch manager?
I didn't hear about being the Caisson PL at BOLC. Furthermore, I don't think I heard about it from branch at all. In my branch manager's defense, however, they do push out a quarterly newsletter promoting different fellowships and internships. But it can be confusing. And really there's no one coming up to you and saying "Hey, here is this opportunity." You really do have to study this JOBA (Junior Officer Broadening Assignments) quarterly regularly, keep your ear to the ground, and be bold enough to ask followup questions to learn about opportunities in general. I do know, however, with being with Infantry guys at the Old Guard that the Old Guard is much better promoted in their community, probably because they need so many Infantry Officers in PL, company commander roles, and whatnot.
But Caisson in particular is a funny story. I was coming up on the end of my PL time at Fort Hood, and I was doing some counseling with my squadron commander and he actually brought up the idea of the Caisson Platoon out of the blue. I had never heard of it! The only reason I cued in on it was because of the previous leg work I had been doing with Junior Officer Broadening Assignments. I was actually surprised at this opportunity because I thought the Old Guard was mostly for Infantryman. But basically, my BC assured me there were opportunities for Armor Officers, and I followed up with my own research confirming this. Then my BC got me in contact with a point of contact who doubly assured me that, yes, there were opportunities for Armor Officers at the Old Guard. And I was doubly surprised when I realized the opportunity involved horses! But with my BC vouching for it, the Regimental S1, I believe, vouching for it, and after my own research I was sold and decided to apply to the job.
I'm tracking that to be a Caisson Platoon leader, you need to be an Armor Officer. Are there any other qualifications competitive applicants should possess?
Hmm, being an Armor Officer sounds right. I think this specific junior Officer broadening experience is geared toward Armor Officers, but I'm sure they would at least consider someone from a different branch who was qualified, motivated, and wanted to apply. With regards to competitiveness, it's hard for me to gauge based on my application because I didn't see that much to my left or right when I was going through the process. I want to say I learned there were two other candidates in the final round with me, and that's really all I know about when I was applying. When I was helping my Battalion Commander select a new PL, I remember we had eight total applicants that we then narrowed down to four. I know we looked at their letters of intent, their ORBs and sometimes their last OERs as well. I don't remember there being formal requirements or a test besides that, but I do know we selected high-quality people who tended to be Ranger tabbed. But what the Battalion Commander was specifically looking for, I couldn't say. Overall, I would say the most important part for candidates was their interview with the Battalion Commander.
CAISSON PLATOON LEADER
Run me through not just being a Caisson Platoon Leader, but being stationed at the Old Guard. I'm tracking that you start as the HHC 1/3 Executive Officer before completing the Basic Horsemanship Course, but is there more to this that I'm missing?
So when I went through, at least, the flow was exactly that. The Old Guard is a 24-month commitment whether you're Infantry or Armor, or anyone else for that matter, and so the scheme for me was 12 months as the HHC XO and then 12 months as the Caisson Platoon Leader. And for those who aren't tracking, the Caisson Platoon is a specialty platoon that is within Headquarters and Headquarters Company in the 1st Battalion, 3rd US Infantry Regiment. The idea then, is that you get to familiarize yourself with the Caisson Platoon, especially its property book and administrative aspects, before actually starting the Basic Horsemanship Course, which is the ten-week introduction to riding that all prospective Caisson Soldiers have to go through. And I am tracking that was the situation for my predecessor and my successor as well.
Were you familiar with horses before coming to the Old Guard? What were your thoughts, as an identified leader, going through the Basic Horsemanship Course with Soldiers you were going to lead? Did you feel pressure to be a better horseman, or more involved because you were identified to be the Platoon's next PL?
I didn't know a thing about horses. I grew up a rural area and had gone on pony rides when I was younger for the state fair, but that was it. That being said, my predecessor set a great standard that I really just tried to duplicate. He, also, had not grown up around horses, but had spun himself up on all things equestrian, so he was very knowledgeable not just about horses and horse care, but riding them as well. So I just followed his example and dedicated free and personal time to learning about horses, because everyone, obviously, wants to be as good as, if not better, than their predecessor.
With regards to learning alongside Soldiers I was expected to lead, I definitely wanted to do and learn more. And that wasn't just personal pride. Really, I wanted to be able to hold Soldiers accountable and, not just Soldiers—team leaders, squad leaders, you name it—accountable if they were doing the wrong thing.
Overall, though, it wasn't too much pressure, I just trusted our instructors in the Basic Horsemanship Course, continued to learn more when I started working at the barn at Fort Myer, and quickly became comfortable around horses. It was not overwhelming, and it was not too much to manage by any stretch.
What was the handover process from the outgoing PL to the incoming Pl? Did you have layouts to complete before the handover? What does the property book for the US Army Caisson Platoon even look like? Are horses on the property book?
Well the handover process went really smoothly. And what made that easy is that I had taken over the HHC XO role from him about a year prior and had been interacting with him on property book issues since then. So, our personal and professional relationship was pretty great, and the handover went about as well as possible.
But there was a learning curve, obviously, that I still had to continue to attack. I knew a little bit about the platoon's property because I was the XO, and I was familiar with riding from the Horsemanship Course, but I really didn't know the 'what' of being a Caisson PL. So as I began a RIP with my predecessor, I had one eye on learning more about horses, and another eye on the learning my administrative duties as a platoon leader.
With regards to the Caisson property book, "very robust" would be an understatement. It was almost the size of a company. It had a ton of things on it, and pretty much all of it was nonstandard, ranging from horse care products to, yes, even the horses themselves. Luckily, I had a great AS4 that I had a good working relationship with from being the HHC XO, and he really squared me away with regards to figuring out Caisson's property book, because I had never seen anything like it, and I don't think I'll probably see anything like it ever again.
Did you have any big plans for the platoon upon taking over? Were there processes, procedures, or training that you wanted to change? How did you reconcile a desire to innovate with Caisson-specific and other innovative challenges?
That's a great question, because as a platoon leader you always want to take your new platoon into a better place and space. You want to make your troops better and take them to new heights. What was challenging about Caisson, specifically, though is just how historic all the things we do actually are. So many processes are established, from the way leather is made to how we ride, that there's an inherent limitation in terms of what I or any leader could or should change. On top of that, you have squads operating in a decentralized and self-contained manner, both preparing to ride and riding itself, so there's nothing broken there to fix. Finally, you have a civilian counterpart, the platoon's herd manager, who is there to add expertise and continuity to the platoon. He had been there for ten years at that point, and he had pretty much heard and seen every 'good idea' as well. So, really, I felt like I was taking over a platoon that was already running at maximal efficiency. Bottom line I mostly felt like I was just there as a leader to maintain that standard of excellence with no need to change the platoon. Basically, I just did my best to maintain the history and sense of pride that I inherited from my predecessor.
You've assumed command, and now you're in the saddle figuratively and literally. Run me through a day in the life of this job.
Well in some ways a day started the day prior, around 1630. Squad leaders from the two squads riding the next day would meet with me in the platoon sergeant's office to plan the route for the funerals that were scheduled for the next day. So key leaders would leave with a shared understanding of what the next day would entail. The next morning, after supervising brass polishing and horse cleaning, these same squad leaders would meet again around 0600 to review any last-minute changes that the civilians at Arlington National Cemetery had pushed out. Mostly they would just confirm the previous night's schedule.
So, from an administrative perspective, that was the heavy lift for myself and the platoon sergeant—to ensure that our subordinates, the squad leaders, knew what they were doing within the cemetery the next day, or that day itself. Around those key meetings that I wanted to be at, my schedule would vary whether I was riding. If I was riding that day, I would show up at 0430 with the other riders to help polish brass, clean horses, get the wagon ready, or whatever was necessary to help get ready to step off at 0800 for our 0900 mission. If I wasn't riding, I would show up at 0530 to be present for the 0600 callout, and "float" around the barn to make sure all squads were on track to step off at 0800. Finally, riding or not, I was always at our first "attention to orders" at 0800 to make sure both squads were leaving on time for their first mission.
Obviously, if I was riding, my schedule was set for the day. I was doing four funerals, cleaning tack after the missions, and closing out with my riding squad around 1700 or 1730. If I wasn't riding, I would get down to administrative duties around 0800. And that type of day could be slow, but not always. Because we were such a high visibility platoon, the battalion commander and the regimental commander were always very interested in what we were doing. So I never knew when they were going to pop in or have a question I needed to answer. Also, I never knew if there was going to be an unscheduled tour group of VIPs when the barn opened at noon, or really any other emergency. So sometimes my days not riding could be as demanding as the days where I did ride.
On that note, did you feel a tension between the administrative aspects of your job, and the more hands-on aspects of riding? Did you have to sacrifice riding to accomplish these more managerial duties?
Absolutely, 100%. And sadly, that's the case in any job. The platoon leader is not going to be able to do all of the very little things that all of all the Soldiers do. The joes themselves are really doing the main job in general, and in Caisson, the riding specifically. I felt like Caisson exaggerated that distinction even more because squad leaders and the platoon sergeant are so busy riding, that I felt obligated to carry even more of the administrative load to make sure our platoon stayed on track. And really to balance this, I would ride once a week, usually on Fridays, and give my battalion commander plenty of heads up so there were no surprises when I was out of the office. My predecessor did the same thing, and, all things considered, I think it's the best balance we as Caisson platoon leaders could find.
Being a Caisson Platoon Leader seems more to me like being a Company Commander, at least in terms of scope and depth of responsibilities. How would you compare the Caisson job to company command?
So I would definitely compare being the Caisson PL to being like a detachment commander. I definitely didn't have UCMJ authority, but with how decentralized the platoon was, which is really what companies are like, I felt like I something like a detachment commander. On top of that, you're also feeding SIRs and CCIRs to the Battalion Commander and Regimental Commander, so in some ways I really was performing company commander duties as Platoon Leader. I would honestly compare the entire gig to being a detachment commander.
Did you feel like previous assignments had prepared you to be the Caisson Platoon Leader? I imagine as a BOLC-trained Armor Officer, you bring a certain knowledge to the table, but as the Caisson Platoon leader, you're almost leading from scratch. How did you manage to lead under these challenging conditions?
Well, actually, the situation is really just common. When you're a platoon leader, any new platoon leader, you're stepping into a place where the Soldiers know more about the job than you do. Even in my reconnaissance section at Fort Hood, I had privates and specialists that knew more about my job than I did. And really that underlines this general divide where Soldiers tend to know the hands-on stuff where leaders tend to focus on doctrine.
Caisson, however, was unique. Because all prospective horsemen go through the Basic Horsemanship Course, including the future PLs, I actually felt like I had a background equivalent to that of the Soldiers I was leading. So, ironically, it was almost easier going into the Caisson Platoon than other platoons because the horsemanship course did so much to level the playing field.
Wrapping Up
The Caisson Platoon and the Old Guard are highly unique broadening assignments. How do they dovetail with Captain's Career Course and follow-on assignments? Does being at the Old Guard and Caisson Platoon delay CCC and follow-on assignments? Do you feel like you sacrificed KD time as a Captain to be at the Old Guard?
Long story short, the Old Guard does delay Captains Career Course. But that's not necessarily a bad thing. You can go to CCC anywhere from being a 1LT(P) to one year after being promoted to Captain, so anywhere between three years after commissioning to five years after commissioning. I personally went to Captains Career Course about one year behind my peers at Fort Hood. But, again, that's not a negative, mostly because you're getting a broadening assignment, which shaped myself and my Old Guard peers in a positive way. I was basically able to say, "Hey I'm a super experienced platoon leader, with many different platoon assignments," so I feel like that more than outweighed whatever negatives came from reporting to Captains Career Course a little bit late. Also, even though I did attend CCC about a year later than my peers, and then did end up taking command about a year after they did, I was able to take a second command so quickly that I feel like I really lost no time whatsoever, and I'm really right where I should be professionally as a Captain.
The one thing that did worry me a bit as an Armor and maneuver Officer was being out of the loop tactically. The Old Guard and Caisson are ceremonial units whose primary focus is very much not the tactical, so I was a bit concerned about being a bit out of my element when it came to our tradecraft. But CCC felt like a refresher course from BOLC and I was able to take care of business there with pretty much no problems at all. Basically, I would say everyone has their own timeline, the Old Guard isn't going to detract from anything you might want to do in the future, so any concerns about promotability or anything like that, in my opinion, are overblown. To me there was no tradeoff for future professional opportunities for myself or anyone else who was in the 3rd US Infantry Regiment.
What are the main leadership lessons you learned from your time in command at the Caisson Platoon? How did you grow, and what have you taken with you as you've moved to follow-on assignments?
The Caisson Platoon definitely helped me out for command because it felt like a command a lot of times, especially with all of the decentralization. Like I said earlier, companies are highly decentralized with platoons doing their own thing, and Caisson was no exception with four different squads performing four highly different missions throughout the day. That experience with decentralization, and not being able to have eyes on all the tasks the platoon was doing, forced me to trust my subordinates and that their training was sufficient for the task. And, additionally, it subsequently forced me to nip in the bud instances where that trust was inevitably abused. There's a learning curve here, of trust but verify, which is very important to being a company commander, and I think my experience in Caisson gave me a great introduction to that skill.
Another tool that Caisson taught me to embrace was "bottom-up refinement." At one point, early in my PL time, we conducted a sensing session with the platoon. We had everyone, all ranks, anonymously write down comments of what they wanted to change, and frankly, it was eye opening. I saw a lot of input, not necessarily bad, that I wouldn't have seen if I had talked only to leaders within Caisson. I'm proud of the improvements we were able to make based on these comments we might never have received if we hadn't taken the time just to hear all voices. So really that taught me that, while I obviously had to lead as a leader, I still needed to be humble and listen with a healthy dose, of course, but trust and verify.
Most rewarding Caisson moment? Most frustrating Caisson moment?
The most rewarding Caisson moment, just generally speaking, was how well our platoon adjusted on the fly. Between reserve Caisson missions, or prepping for state funerals, we did a really great job of not only doing our eight mission set in ANC daily, we also did a great job of responding to extra taskings and requirements that came down. I am really just proud of the amount of challenges and scheduling snafus we overcame and made happen, even when it seemed like it would be impossible.
Personally, my most rewarding moment was helping set up a second Caisson Platoon down at Fort Sam Houston. Arlington National Cemetery is approaching capacity, believe it or not, and there has been talk of continuing burials, and funerals there, at Fort Sam. So it was an honor to be part of the process that established a second platoon that is maintaining the same high standards we established here, at Arlington, down at Fort Sam Houston.
The most frustrating moment, frankly, was a situation that occurred at memorial chapel when the horses there for a funeral bugged out, reared up, and pretty much shed all their tack. This doesn't happen often, but when it does, it's pretty much an all hands-on deck effort by the riding squad to get the horses to calm down. Well, I get the call as the PL that this is happening about midway through the horses tantrum, and the first thing I do is call my company commander. He doesn't pick up. Then I call the battalion commander. He picks up, and I inform him, based on my understanding of the situation, that we're going to have to cancel this funeral because the horses just aren't able to perform. He accepts that and thanks me, and I get in my car to drive from the stables to memorial chapel to see what the situation is.
Well, long story short, I might have overreacted to initial reports. The horses by this time had calmed down, and the Soldiers were getting the tack back on and the situation seemed manageable. Well, by that time, I had already called the battalion commander, and cancelled the funeral, so I wasn't really worried about that. What was done was done. It was only when we got back to barn and I was picking up on some of the frustration from the riders that I realized something was wrong. Then, the herd manager, my civilian counterpart, took me aside, and pretty bluntly informed me that I made the wrong call cancelling the funeral. While the horses had freaked out and lost their tack, the riding squad still could have fixed the situation and been good to go.
And really, that taught me two things. First, I had overreacted to initial reports and jumped into action too early. While pursuing the CCIR process and giving a prompt heads up to the battalion commander was the right thing to do, I probably should have gotten eyes on the situation before making any determination of whether we could do the funeral. Second, by getting eyes on the situation, especially alongside the herd manager, I could have made a decision informed by expert judgement. That didn't happen because I had been so eager to inform the battalion commander that we just couldn't do the funeral. So really the entire experience validated my earlier lesson of "trust but verify" and to "be humble." I should have trusted reports that the horses were freaking out, but I should have verified myself before making any call. And I should have been humble enough to let whatever call I made be informed be by experts who knew more than me.
Luckily this story has a surprisingly happy ending. The other squad riding in the cemetery had a 1500 mission that was short and wrapped up extremely early, and because they were so close to memorial chapel for their drop location, they were actually able to assume this mission with no friction at all. So the funeral ended up not being cancelled, and one squad rode five mission that day instead of four. And that ability to overcome adversity and make missions happen is another reason why I'm so proud of this platoon.
Final, most important question: who is your favorite horse?
I don't have an absolute favorite one, but I'll break it down as best as I can. My favorite training horse that we used during the Basic Horsemanship Course was Dozer. He's a fan favorite and a lot of horsemen like him. He has a great temperament and is all around very pleasant to ride. And I have a tougher time going into detail on this, but my favorite Gray horse was Cliff and my favorite black horse was Wyatt, because I love mustangs and the history behind them.
Presidential Salute Battery Interview with CPT Patrick Moore
Could you give a brief biographical overview of who you are and where you are from? Commissioning source? Branch? Assignments prior to the Old Guard? What are you doing now, and what do you think you'll be doing next?
Hey I'm Patrick Moore. I was born in Virginia in 1996 to a military family. I was an army brat, so I moved around a lot growing up, but I consider Haymarket, Virginia to be my home. I attended Virginia Commonwealth University and graduated in 2018 via ROTC with a Field Artillery/Military Intelligence branch detail.
My first job was as a fire support officer for 1/89 Cavalry Squadron, 2nd Brigade Combat Team, 10th Mountain Division at Fort Drum, New York. I was in that role for 22 months, which is unheard of, but I enjoyed the job so much that I really didn't mind. Near the end of that gig, 10th Mountain went to telework in April 2020 as COVID began to pick up, and I began to spend a lot more time on the internet, including the AIM Marketplace. There I saw that the Old Guard was hiring, not just for infantry, but all branches including field artillery, and I decided to apply. I wasn't quite sure what I was applying for, but I was looking for a change of pace.
I had an interview with the Old Guard very quickly. They seemed excited about me joining, the feeling was mutual, my orders were cut very quickly, and I PCSd to the DC area in July 2020. In August 2020, I started as an AS3 in 1st Battalion, 3rd US Infantry Regiment, and then in October of that same year I left for RTAC followed by Ranger School. I graduated from all of those schools by March 2021 and I returned to the Old Guard where I became the HHC, 1/3 XO. While I was in that role, I assumed the Presidential Salute Battery PL role in April 2021 from my predecessor.
For those unfamiliar with the Presidential Salute Battery (PSB), could you give a brief rundown of what this organization is, how it operates, and what it does for the Old Guard and the country?
Formed in 1953, the Presidential Salute Battery is the Army's primary ceremonial salute battery. We fire different salutes—13, 18, 21, etc—for funerals and arrivals and departures of officers of different ranks, foreign dignitaries, and even the President of the United States. In addition, we also perform in big ceremonies around the 4th of July and other national holidays. Last but not least, we're a mortar platoon at the tactical level, because the Old Guard is an infantry unit at the end of the day. We routinely travel down to Fort A.P. Hill to train and qualify on the 81 mm mortar system. We are the battalion's and regiment's mortar platoon, and we train accordingly, ceremonial mission permitting.
But on any given day, we're essentially rotating through morning PT, dry and live fire training, funerals and a firing sequence for arrivals and departures. Between these events, Soldier appointments, and cleaning the guns—which is very time consuming—we're pretty busy, and this pretty much fills up our Monday through Friday, 0630—1700.
So, you went to Ranger School before assuming the PSB PL role? Also, you filled the HHC XO role while also serving as the PL for the Presidential Salute Battery? Is this a normal "development plan" for a field artillery officer coming to the Old Guard?
Yes and no. When interviewing for the Old Guard in April 2021 while at 10th Mountain, the people I was interviewing with definitely brought up Ranger School as something they wanted to send me to. I was definitely excited about that as well, because I had already signed up for 10th Mountain's pre-Ranger course. I get the impression that the Old Guard is very willing to send interested officers to Ranger School, but I can't guarantee that for all field artillery officers or future PSB PLs.
With regards to serving as the HHC XO and PSB PL, it was unusual. My predecessor, for example, had only served as the PSB PL and nothing else. But because I took over the HHC XO position before I became the PSB PL and because they didn't have anyone backfilled to replace me, I just continued to do both. I think it was one of those things where they were like, "Well, he hasn't cracked yet," and they just kept me in the role. I was busy, but it was manageable. Whether future PSB or field artillery PSB PLs will go to Ranger School or be XO, I can't say, but I would say Ranger School is more than likely.
You are a field artillery officer and earned your Ranger tab prior to becoming the platoon leader for the Battery. Is it required or preferred that candidates have these qualifications or be willing to pursue them if they want this platoon leader position?
Well, the Presidential Salute Battery is a specialty platoon within the battalion and regiment. Its platoon leader position has historically been filled by an infantry lieutenant drawn from one of the line companies in 1st or 4th battalion. This lieutenant, then, has not just proven themselves in a previous role within the Regiment, he has also always been Ranger tabbed by virtue of being accepted to the Regiment in the first place as an infantry officer. To maintain that high standard of leadership, I think, battalion leadership was vetting me to see if I was interested in going to Ranger School prior to assuming the platoon. I believe I was accepted to the Regiment, in part, because I showed my willingness to go and earn my tab.
By making it through Ranger School, I think I established that as something of a standard for those field artillery officers who may be interested in assuming this position. While it's not necessary, then, to have a tab prior to coming to the Old Guard, interested officers should probably accept that they're expected to earn their tab prior to taking over the platoon. And for me, it was not a hard choice at all. I would much rather go to schools, especially a cool school like Ranger School, then sit on staff for six to eight months waiting for this position to open up. So, if I was a field artillery officer interested in coming to the Old Guard and taking over PSB, I would be all about this. Not only do you get to join a unit as cool as the Old Guard, you also get to command the Army's premier ceremonial salute battery, and go to Ranger School as well. In my opinion, it really doesn't get much better than this.
You've talked about Ranger School, and you've talked about serving as an XO for HHC as part of the development process for an incoming PSB platoon leader. Is there any development incoming PLs go through before taking over the platoon?
Being sword and saber qualified is huge. In fact, you could definitely get away with not being Ranger tabbed or not being an XO before hand, but if you're not sword and saber qualified, you literally can't do your job in the cemetery or anywhere else for that matter. So you have to pass the testing, which involves uniform inspection, marching, and serving on the staff line for ceremonies before you earn your buff strap. When I got back from Ranger School in March 2021, this is the exact regimen I started. It took me about three months to get through it, but it felt good to complete that and transition to the platoon.
When I got to the platoon, my next step was to learn all the individual positions on the cannons. You have the loader and gunner position, which are not complicated to learn, but need to be done sequentially and in tandem to meet our high ceremonial standards. Once I learned those, I then had to validate for the Regiment on the OIC position for firing to bring it all together as a leader. While I was training on these positions, I was also conducting a RIP with my predecessor, layouts, and learning the administrative part of the job. I was very busy.
What was the handover process from the outgoing PL to you, the incoming PL, like? Did you have layouts to complete before the handover? Were there any surprising or unusual items on the PSB property book?
Unusual items on the PSB handbook? I have ten cannons, M5 105s, that are from WW2. They were all built between 1941 and 1945, and most of them saw action during WW2 against the Germans. One, specifically, has a very faint Iron Cross stamped into its barrel. So I believe this cannon that we use for ceremonies literally destroyed a panzer in action against the enemy. Obviously we have a lot of other ceremonial stuff, but these cannons are definitely the coolest thing we have. Overall, the handover was not difficult at all because I was serving as the XO. I was familiar with the property and I had seen a bunch of it during monthly layouts.
Did you have any big plans for the platoon upon taking over? Were there processes, procedures, or training that you wanted to change? How did you reconcile your desire to innovate with PSB-specific and other general innovative challenges?
So our primary mission is firing for ceremonies and for funerals. This takes precedence over a lot of other more tactical training that we might want to do, like live firing mortars as 11 Charlies. I think the biggest accomplishment that I knocked out was finding time to do our tactical, or secondary mission while remaining just as committed to the primary one. Specifically, we knocked out not just one, but three live fires in my tenure down at Fort AP Hill when we weren't firing in the cemetery. I don't really care about that from a bullet perspective, I mostly just care about it from a morale perspective. So many of the junior Soldiers we get are often frustrated or disappointed because the Old Guard is a far cry from the job they signed up to do. They signed up to be infantrymen or mortarmen, and while this ceremonial job is important, it's not primarily what they want to do. To be able to find blank spaces on the calendar and give them the opportunity to shoot live mortar rounds, then, is something that I am very proud of.
That's a great overall achievement; could you run me through what PSB's weekly battle rhythm was, and what a day in the life for you as its PL looked like?
Maintenance, haha, maintenance, maintenance, maintenance. Every single day or moment that we weren't doing a ceremony, we were probably doing something maintenance related. Just to give you an idea of how involved just polishing the guns can be, we transition daily from 400 to 2000 grit sandpaper to give these cannons their immaculate shine. And that's just the barrel.
Monday, specifically, is motorpool maintenance. That was a big deal for me because I was also the Company XO and I was responsible for maintenance for the entire company. So Monday, I was in the motorpool, providing purpose, direction, and motivation to not just our mortarmen, but also our mechanics to get them to do just a little bit more maintenance on our vehicles. Our LMTVs are actually tracking items, so making sure those are FMC, or closer to FMC was a big deal and a big focus for us. Tuesday and Thursday mornings, we were forgoing PT to do practice firing in Arlington National Cemetery, specifically at Red Springs. We would practice our firing sequence there from 0630 to about 0800 before breaking for breakfast chow. Outside of these big times and events, it was a combination of funerals, ceremonies, maintenance, tactical training, and personnel issues like appointments that kept us busy.
Building on that, how would you conceptualize being the PSB Platoon Leader? Are you just a platoon leader, or are you more akin to a Company Commander in this unique organization?
Well, interesting question, because I was dual hatted as both the HHC 1/3 XO and PSB PL when I took over the platoon in April 2021. I just rolled forward with both roles really. So in some ways I did feel like I was a company commander because my scope of responsibilities was so large. Overall, though, it made sense, especially because the PSB PL role is so maintenance focused. The roles naturally lent themselves to being merged. Whether that dual role will continue for future PSB PLs, I can't say. It more reflected HHC Officer manning issues at the time than anything else.
As we wrap up here, what was your most rewarding PSB PL moment, and what was your most frustrating one?
Well the most rewarding one, not to be cliché, was just working with the platoon day-in-and-day out to accomplish this mission in Arlington National Cemetery. Between that and reinvigorating our tactical mission with the three live-fires, I am immensely proud of everything this platoon was able to pull off in my twelve months with them. It was a testament to their hard work and determination, and I am immensely proud to have been a part of these efforts and to have had a hand in their accomplishments.
The most frustrating PSB moment, believe it or not, may actually be the most rewarding, mostly because it had a happy ending. To set the scene, I think it was a Wednesday, and we had just returned from PT. I was decompressing from my morning workout, drinking coffee, and sitting in my PTs, when I get a phone call. It's my company commander, and he asks me point blank, "Where are you?" And in that half second my stomach's cratering, but I'm trying to remain calm and so I ask, "What do you mean sir?" And he responds, "You [PSB] have a mission on Summerall Field in an hour, why aren't you set up and ready to go?" So I give the least confident "Roger, sir" of my life and went to work. First, I called my platoon sergeant and explained the situation. He was great. He quickly found the personnel we needed, had them ready the guns, change into ceremonials, and move on to Summerall Field for the mission. And surprisingly, we got there pretty quickly. But because it's the summer, and it's raining constantly, the field was wet and slippery. So while we're pushing the guns, people are slipping on the grass, getting mud on their ceremonials, all sorts of nasty stuff, as we try to get into place. And what was even worse is that Summerall Field is right next to Regimental Headquarters. So all these Field Grades and senior NCOs are walking by and watching while we're slipping on the grass, getting muddy, and just completely struggling with these guns. Somehow, though, against all odds, we manage to emplace the guns in time and fire for the mission, and nothing actually fell through. That may have been the most stressful hour of my PSB experience, but it was impressive how we were able to complete a mission on such short notice. While it was absolutely nerve wracking at the time, I'm glad to say it's a good memory now.
Line Officer Interview with Infantry Lieutenant CPT Ethan Penny
Could you give a brief background of who you are and where you're from? What assignments did you have prior to the Old Guard, what are you doing now, and what do you hope to do in the future?
Hello, I am Captain Ethan Penny, and I am from Long Island, New York. I attended the Citadel, a senior military college, where I was participated in Army ROTC, between 2012 and 2016. I chose the branch detail option, so I commissioned as an Infantry Officer first with the intention of moving over to Military Intelligence once I made Captain. So I went down to Fort Benning after graduation and did all the fun Infantry stuff—IBOLC, Ranger School, and Bradley Leader Course—before heading to my first duty station, Fort Hood, Texas. There I was a PL in the 12th Cavalry Regiment, 1st Cavalry Division.
After that, I PCSd to the Old Guard, obviously. And after that, I went to the MI Officer Transition Course and Military Intelligence CCC at Fort Huachuca. Now, I am at the 513th Military Intelligence Brigade at Fort Gordon, Georgia, where I am waiting for command. In the future, I'd like to do another broadening assignment, hopefully earning a master's degree and teaching at West Point.
For those unfamiliar with the 1st Battalion, could you give a brief overview of how this unit operates and what it does in Arlington National Cemetery? Did your company have a unique mission within the battalion? How does 1st Battalion's mission differ from that of the Old Guard's other unit, 4th Battalion?
Okay, good question. So first and foremost, I was part of Hotel Company, or H Co. All the companies, really, do the same mission either in the cemetery or in ceremonies, and we were on a rotation for that with the three other companies in the battalion. Where the companies within 1/3 differ, is that each has a distinct responsibility for a state funeral, which is a 1/3 responsibility different from 4/3. H Co, specifically, is responsible for the arrival of remains at Joint Base Andrews. And when I was there, I was actually the OIC at Joint Base Andrews for the burial of Congressman John Lewis, which may be my most rewarding Old Guard moment while stationed at Fort Myer.
On a much more normal duty day, however, when we were not supporting a state funeral, 1st Battalion was either supporting burials in Arlington National Cemetery or special events, especially retirement ceremonies. Another mission that 1/3 supported was the dignified transfer of fallen Soldiers at Dover Air Force Base. That was infrequent, but, when it did happen, it was a big deal, and supporting that mission as well was a special honor for me.
I can't speak to the 4/3 mission, but my impression was that they had a series of specialized companies that did a lot of White House missions and special ceremonies around George Washington's birthday. We both went through the same training and had the same uniform standards, but their mission set seemed to be more outside Arlington National Cemetery, whereas the vast majority of our missions were inside ANC.
As a Lieutenant, how did you hear about joining the Old Guard as an Infantry Officer? Did your branch manager inform you about the opportunity?
At IBOLC, the Old Guard was definitely not mentioned at all. The 50-meter target was getting prepared to be an effective tactical leader, followed by Ranger School, so broadening assignments were very much in the background.
I think I first heard about the Old Guard, really, when I received an email from the Old Guard S1 saying, "you should consider applying." I think I took a leap of faith when I decided to apply, because I really didn't know anything about it before receiving that email.
Were you considering any other broadening assignments besides the Old Guard?
Yeah, after Ranger School, I was definitely very amped at the idea of going to RASP II and joining the 75th Ranger Regiment. But, I considered my family, I considered how well the Washington, DC environment would be for them after a year in Killeen, Texas, and I ultimately decided to apply for the Old Guard.
It's my understanding to be an Old Guard Infantry Officer, you really need to have a Ranger tab. Are there any other requirements you believe applicants need to meet to be competitive?
So, I think on the application I received, it only listed a Ranger tab as being "highly recommended." I think that was something they looked for, but I think it was just highly encouraged not mandatory. I certainly served with Military Police Officers and Logisticians that were there and did not have their Ranger tab. Come to think of it, though, I think every Infantry Officer there was Ranger tabbed, so I could maybe see how it was a deal breaker for combat arms Officers but not necessary for support Officers, if that makes sense.
If you're a potentially interested applicant, however, I wouldn't let the lack of a Ranger tab discourage you. I served with Officers who didn't meet the height requirement, so I wouldn't fixate on 'formal or informal' requirements at all. If you're motivated and can make the pitch why you're a good fit, I'm sure there's a way to make your application work.
I think the only hard and fast requirement is agreeing to be there for 24 months, if selected. A lot, I think, might be negotiable in terms of background and schooling, but I definitely know the Old Guard wants to be able to utilize people, so there's no ability to apply and ETS at 12 months or PCS at 16 months. If you're there, you're there for 24 months.
JOINING THE OLD GUARD
When applying, are Officers, Infantry or otherwise, applying to one battalion or the other? Is there a degree of randomness involved with regards to which battalion you ultimately report? Is an interview part of the selection process?
Hmm, good question. I believe it was random because I only remember coordinating with the strength manager or brigade S1 to get my orders. So, when I went through, at least, it seems like they were assigning "successful" Old Guard applicants to whatever battalion needed Lieutenants. Also, there was no interview when I went through. I applied, apparently successfully, because the next thing I knew, after submitting my application, I was working with Regimental S1 and my strength manager to get my orders.
Having talked to some Lieutenants there now who are a little bit junior than me, it appears that, with the introduction of the AIM Portal and the AIM Resume, interviews have become a component of the Old Guard selection process. So, if you are interested in applying, I would recommend getting your AIM Resume together, because they can be pull that at any time, and being prepared for an interview, because that now seems to be a much bigger component of the selection process.
How many years were you at the Old Guard? Can you be there longer than 24 months?
If I am counting my months correctly, I believe I was there for 25 months, and that was no issue. In fact, I have friends who ETSd from the Old Guard after turning in REFRAD packets, and they were there for about three years, so I would say staying longer than two years is definitely possible. Again, you really just can't leave for CCC or anything before that 24-month period. That's the duration of the assignment, and that's how long accepted applicants are expected to be there.
What's the development plan for an Infantry Lieutenant at the Old Guard? Are you starting out on staff waiting for a platoon position to open up, or are you reporting immediately to a company? Within a company, will you eventually transition from being a PL to being an XO?
My personal experience, when I PCSd to the Old Guard, was that I went down to a platoon at a company right away, and got right down to the ceremonial mission, at least training to participate in the ceremonial mission. I think the Old Guard does a pretty good job of managing gains and losses, so usually there's not a lot of friction where incoming Officers are waiting on staff. So, typically, you go right down to a company and get started on the ceremonial mission.
In terms of transitioning from a PL to a XO, that depends a little bit on the individual Officer's timeline, with regards to CCC or REFRAD dates within that 24 month constraint. I believe they are looking for someone with longevity to be an XO, and if your terminal leave starts on the 21st month of your 24-month commitment, they might not pick you for that role. In fact, you might have the opportunity to move to an S3 position and serve as a liaison to Arlington National Cemetery and oversee the Regiment's ceremonial training, which I thought was pretty cool. In my opinion, there really is no bad job you can have after being a PL at a line company in the Old Guard.
For those unfamiliar with the Regimental Orientation Program for Officers, could you give us a description of this introduction to drill and ceremony for Officers joining the Old Guard? Could you talk about not just the training, but the preparation that goes into passing a uniform inspection on test day? Is it true that you're not allowed into the cemetery until you pass this orientation program?
So, at the Old Guard, there are two Regimental Orientation Programs. One is for SSGs and below and the other is for SFCs and above. The SSG and below program is a three-week program that features mostly stationary drill and ceremony and then three stands of varying lengths on test day. The last I remember, they were 45 minutes, an hour, and then an hour and 15 minutes. Obviously, your uniform is inspected and if they find more than two or three gigs, you're a no go and have to repeat the week over again.
The SFC and above program is a little bit different, a little bit longer, and much less structured. Like the SSG and below program, it involves testing, this time on a Wednesday or Thursday morning, with a similar uniform inspection, but much more marching instead of stationary standing. It's an eight-week program if you were to go straight through, and the culminating event is the SHOOT where you basically take command of a company in a mock cemetery funeral. Not just the length, but the complexity of the grading makes it a little bit more difficult, in my opinion, than the SSG and below program. What's tough too is that you can't start testing until you receive your uniform, so you're basically in a rush to get your uniform from CIF, press and set up your uniform, and pass testing, usually under three months. So, there's a good number of moving pieces you need to square away to be successful in this program as an incoming Officer, in my opinion.
Was it a proud moment, to finally pass ROP and earn that buff strap and be able to enter the cemetery and perform funerals?
Well, only sort of haha. Obviously passing is a big deal because you are that much closer to being able to enter the cemetery and support your company. It's not just that you can't go into the cemetery, really, it's that you can't really help your company during this time, because they're both training you to pass ROP and having to perform missions in the cemetery while you're just not adding that much value. So passing and being that much closer to being a positive for your company was a good thing.
However, you're only closer to the cemetery when you pass ROP, but you're not quite there yet. Before you actually perform a mission, you have to be validated at each position–ceremony OIC, platoon Officer, you name it–by those staff members that I mentioned earlier. And when I was getting validated, our battalion commander was actually present for every single specific position test, so that felt much more stressful than ROP believe it or not. But I passed , and was then finally able to not just go into the cemetery, but perform missions at the positions I was required to man. This, really, was the biggest relief.
SERVICE IN THE OLD GUARD
What's the weekly or monthly schedule for a company in 1st Battalion? Could you break down this routine and describe what you're doing during weeks that you aren't in the cemetery and weeks where you are not?
So, it can be a little bit confusing, but the best way I can describe it is that one month you would be in the cemetery, and the next you would be focused on ceremonies, usually retirements. During the month you were in the cemetery, you would rotate one week as primary for funerals and the next for alternate. Primary week for funerals, you were all in. That was four funerals a day, go-go-go, those were our most intense weeks. Alternate for the cemetery would be a little bit easier. You'd be doing anywhere between one to three funerals per day, and some days you wouldn't do any funerals at all. So, the alternate time functioned as a rest week during the cemetery month. Ceremony month was similar, but much slower than cemetery month. Primary week you would be somewhat busy with maybe two to three ceremonies per week you had to knock out. You wouldn't be exhausted by the work by any means, but you'd need to be present to complete ceremonies as they came up. Alternate week during ceremony month, then, really was the slowest. You were almost never getting called into ceremonial work of any kind, and, because we could anticipate that, that's when we scheduled our ranges and tactical training. We knew we could get away to practice our tactical job—we are Infantryman after all—and we knew that we wouldn't be interrupted during that period of time. Sometimes the schedule would get busy, and we would have to cancel ranges or training. But that was the exception, and that alternate ceremony week was when we did those quintessential combat arms things as Infantryman.
 What did you feel like when you first stepped into the cemetery? What was the nature of the mission, and were you nervous?
I was very nervous. It's weird, I had gone through all this training to prepare me for this moment, but I was still very concerned I would do something to let someone down. That was my worst fear. But, your unit does you a favor and usually has you start off on low-visibility missions where you're doing your duties in front of a much smaller audience. My first mission was a spouse dependent funeral, so that, by regulation, involved a much smaller ceremony than a military funeral honor with escort, and, accordingly I relaxed when I realized there weren't that many people present. But still I was on edge throughout the entire mission, and it was a relief to complete it without incident.
Was it exhausting performing up to four ceremonies a day? Did you have any special diet or hydration plan to prepare for those type of demands?
To be completely honest, it was exhausting. And I would return to our footprint, soaked, sore, and tired. I certainly did myself no favors by refusing to sit down if we were in the cemetery. I didn't want to put any creases in my pants, so there were days where I would spend ten hours on my feet in steel-plated shoes, catching a few bites of a ham sandwich in between funerals. But it was definitely doable on a goodnights sleep and plenty of water. It was not some impossible ordeal, and I didn't feel like I had to go out of my way to prepare.
How would you compare being a Platoon Leader in the Old Guard to being a Platoon Leader in other units? How did small unit leadership in the Old Guard compare to small unit leadership in other units?
Well, overall, I would say there are more similarities than differences. Everyone there is an IBOLC, or Ranger School, or even Infantry OSUT graduate, so you can all talk the same tactical language because everyone is an Infantryman. So even with ceremonial training, there's like these tactical analogies and language you can use to both learn and teach the cemetery mission. And because everyone is an Infantryman, again, I felt like there was this shared background and cultural understanding that made leadership, mentorship, much easier than you think. Overall, really, I think it was a great an opportunity to repeat what I was doing previously with none of the growing pains associated with learning administrative or bureaucratic taskings that every new platoon leader must go through.
After serving as a platoon leader, did you serve as an XO? How did being an XO at the Old Guard compare with being an XO at your previous unit?
Surprisingly, it was very manageable. When I was an XO for a Bradley Company at 1st Cavalry Division, I had a property book that was about $136 million. Contrast that with H Co's property book that was only about $200k. And, like being a PL, this was my second go of being an XO so there were far fewer growing pains in the role, administratively. What made this role challenging, however, is that you often served as a shadow commander when you were the XO, regardless of company. Within a company, it was not uncommon for the XO to have been there 16 to 20 months, while the Commander or PLs had just gotten there or been there less than year. So, really, you're not just mentoring your fellow Lieutenants, you're also getting your company commander up to speed because he is new to the unit and mission as well. So, from a property book or administrative perspective it wasn't hard, but to the extent that you're almost the 'dean' of your company and have to step in as a shadow commander in a lot instances, it was a very unique challenge.
It's my understanding that many Officers take advantage of their time at the Old Guard to pursue a successful transition to civilian life. Did you consider getting out, or could you discuss the experience of those peers who did?
I toyed around with the idea of getting out at the Old Guard, because it is a great place to consider doing that. The predictable schedule allows you to study for standardized tests like the GRE or GMAT, and the location near Washington, DC makes visiting campuses extremely easy, so that is a great point. I do know several friends who got into Georgetown Law or MIT's MBA program precisely because they were able to study and were able to visit these programs, and the Old Guard's predictable schedule and no deployments, really, made that possible.
I, however, decided to stay in, and really the Old Guard made that a great decision too because it was this great broadening assignment that was an excellent use of my time. So, in total, I think the Old Guard can be a great transition place and time to figure out what you want to do as a Lieutenant or even a Captain because of its location, schedule, and the unique nature of its mission. There really is, in my opinion, no bad reason to experience the Old Guard, regardless of what you want to do.
Once your PL and XO time was complete, was there an opportunity to be a platoon leader for a specialty platoon?
Somewhat. I know there was an opportunity to interview for the PL position of the Presidential Salute Battery. For those who are unfamiliar, the Presidential Salute Battery, or PSB, man these repurposed anti-tank guns from World War II and fire salutes for dignitaries and ceremonies in the National Capital Region. So, they have a very unique and high visibility job. When I was leaving, that became a broadening assignment for field artillery Officers, but Infantry Officers were still interviewing for the role. I want to say there was also the opportunity to interview to be the Platoon Leader for the Drill Team and the Platoon Sentinels, but those platoons were in 4/3, so I know much less about them. Really though, there are a ton of opportunities for Infantry Officers who have completed PL time at the Old Guard to do other things.
What was your most rewarding Old Guard moment? Most frustrating moment? What did you learn from them?
My most rewarding and memorable moment, besides the state funeral for Congressman Lewis, was an opportunity to be the escort commander for a deceased Officer where there wasn't a single family member or friend present. This doesn't happen often, and I don't know why no one was present for his funeral. Maybe he was the last to die of his peers or family? Regardless, it was a tremendous and touching honor to provide that farewell especially because no one else could or would. It made me immensely proud to provide this dignified funeral to someone so he wouldn't be alone in his final moments above earth. It was all around just very moving and memorable.
I think the most frustrating moment wasn't just a moment, but the entire unit's response to COVID. Funerals never stopped, so we had to figure out on the fly how to continue burials while maintaining social distancing, how to keep teams and units in the cemetery while people we're contracting COVID, and it was all just an endless headache. Obviously, I'm proud of how we responded to the challenge, but, still, it was a puzzle I did not enjoy having to solve over a year long period.
Do you have a favorite section of Arlington National Cemetery?
Section 2, hands down. Section 2 is one of the older sections of the cemetery, so most of its headstones are grandiose and imposing. Plus, its covered by trees, so all and all its one of the most verdant picturesque parts of the park. Funerals here are rare because it's so old, but from time to time we did spouse dependent funerals and it was always cool to be able to spend some time there.
Any closing advice for other Infantry Lieutenant considering applying to the Old Guard as a broadening assignment?
Do it! It was a great experience, and it truly was a broadening assignment in every sense of the word. It seemed like it was good for everyone, whether they were getting out or staying in, myself included. It can be a great pivot point if you are considering getting out at the end of your ADSO, or it can be a great broadening assignment for the duration of your career. Also, I know this interview has been Infantry-centric, but we had Logisticians, Medical Services, Military Police, Field Artillery, Intelligence—everyone was present and everyone was able to participate in ceremonies and funerals. This Regiment is for all branches, and I encourage all Officers to apply. I do encourage prospective applicants to reach out to the Old Guard, ask questions, and make as an informed decision as possible, just to make sure that it's right for them.
The articles and other content which appear on the Center for Junior Officers' website are unofficial expressions of opinion. The views expressed are those of the authors, and do not reflect the official position of the United States Military Academy, Department of the Army, or Department of Defense.
Related Posts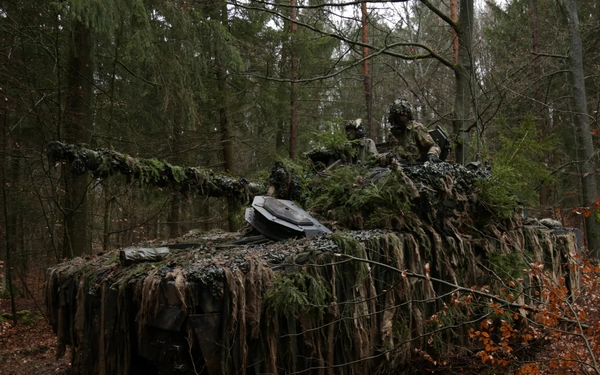 CJO Series, cjo-blog, Leadership, PL
"Welcome to the leaf eaters!" That was how my tactical officer greeted me the day he found out I branched Ordnance and was destined to be one of those fine …
The irony here is that trust is often criticized by managers as 'soft' and seemingly intractable concept, yet it may be a necessary condition for …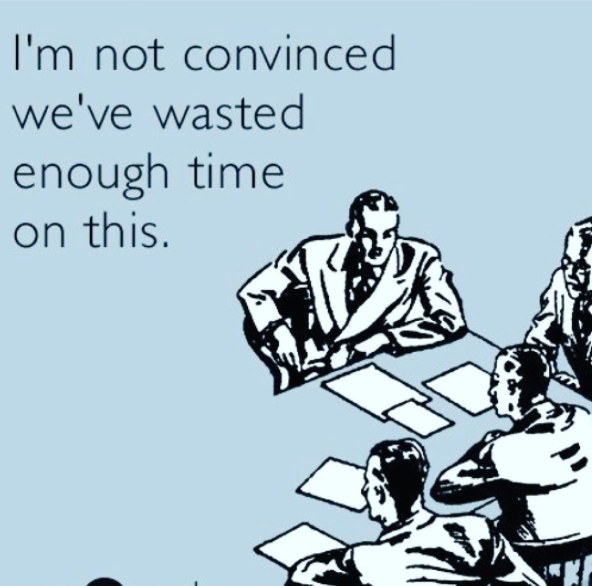 cjo-blog, Company Command, Leadership
Whether we like them or not, meetings are an essential part of our profession. Officers are responsible for planning and resourcing events, which inevitably involves …