How to Become a Better Army Officer Through Golfing
By: Jordon Swain and Lorenzo Llorente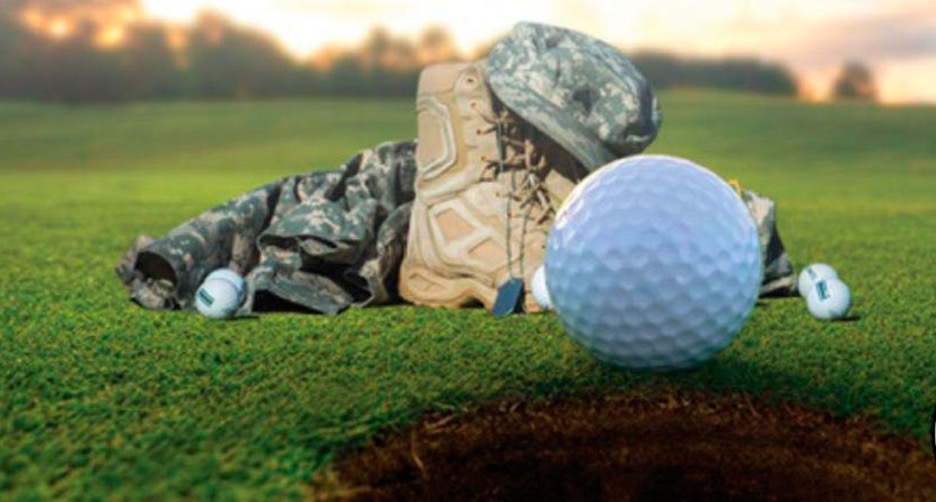 Dwight D. Eisenhower, one of America's military's most famous and successful military officers, was an avid golfer.  Want to be like Ike?  You need to take up the game of golf.  Did you know that the U.S. military is one of the largest operators of golf courses – with over 140 courses in its inventory? It's like the powers that be know how important golf can be to leader development and WANT you to play the game. Heck, Arnold Palmer even had his own "Army" – what other evidence do you need?
Hear us out.  The title and our opening statements may seem ridiculous (and they're intended to be a little "click baity"), but we swear we have some valid points. Golf can be a valuable leader development tool – and we are NOT talking metaphorically.  Playing golf can help you develop actual knowledge, skills, and abilities (KSAs) that effective leaders in the Army (and elsewhere) employ on a regular basis!
What follows is a list of specific KSAs golf can help you develop as a leader.  In no particular order, they include:
People skills – One of the most nerve-racking things is getting paired up with strangers during your tee time. However, this aspect of golf can help build your social skills by interacting with people from all walks of life – not just your brothers and sisters in uniform (although you can play with them too – more on that later). The different perspectives you gain from strangers through the social aspect of golf will help you be a more open-minded leader, peer, and subordinate. 
Composure – A 6-foot birdie putt sounds easy, but it requires us to be calm and collected. Golf teaches us to remain composed during pressure situations. If you master the ability to temper your thoughts and actions while on the golf course, you are giving yourself sets and reps to be able to remain calm during stressful situations at work and at home.
Strategic thinking – Golf requires strategy. To be successful, you must plan an approach that leverages your skills and the resources at your disposal.  Golfers understand the need to account for variables such as weather, wind, elevation, and type of grass.  Isn't this type of attention to detail in planning indicative of great military planners and leaders?
Creativity – Just as golf requires strategic thinking, it also rewards those who can think creatively. Awkward lie or unfamiliar angle to the hole?  Do you resort to the same solution you always do or do you look for a novel way of approaching things? Golf rewards creativity and can allow us to think outside the box in order to achieve the end-state objective, just like we do in the military.
Resilience – Bad shots are bound to happen and if it happens on the front 9, it will take a lot of resilience to ensure that it does not negatively affect the back 9. Golf will help build your resilience as you recover from errant shots or bad breaks and refocus. If you think back to the Ready and Resilient (R2) skills you learn at your unit, the golf course is a great place to practice self-awareness, self-regulation, optimism, mental agility, strength of character, and connection.  
Humility – Golf encourages humility. Choosing your tee box?  Maybe the tips aren't where you need to be if you're a 15+ handicap (or don't have a handicap).  Know your strength and weaknesses. You will likely be surrounded by golfers who are better than you or who have more local knowledge of the course than you do.  Watch, listen, and learn from them!  Being overly confident (or unrealistic) isn't a way to be an effective leader.
Networking – A round of golf is one of the best ways to meet new people and build professional relationships with people. Make sure you refer back to point #1 in this list.  Also, we'd encourage you to invite your co-worker who might not play golf.  While not a "KSA", golf can help build social cohesion with your teammates!
Integrity – Golf is a game that relies on the honor of individual players.  No one is counting your strokes for you.  It's a game that requires character and research shows character can be taught and developed.  Golf can help you develop your character 18 holes at a time – and character is a core element to gaining the trust of those around you.
Negotiation – This one will vary.  You may have to employ (and hone) your negotiation skills as you engage with your partner or significant other in order to play a round (or multiple rounds) of golf!  However, the list above can provide you with some great talking points to help you make your case!  In all seriousness, involve your family and friends.  Golf is something you can do throughout your lifetime and allows you to spend time with the people you care about! What better way to show you care for someone than to ask them to spend 4.5 hours with you out in nature.
Golf allows you to practice the skills mentioned above and provides opportunities to expand your knowledge and improve key leadership abilities every time you play. The only real weakness in this leader development approach comes to those who live in colder climates – you limit your development to just a portion of the year where snow doesn't cover the ground (although some very dedicated professionals are working to solve that problem– fear not those of you stationed in Alaska!)
You don't believe me?  You don't have to take my word for it.  There is research that confirms golf's utility as a tool for leadership development.
Given the Army's focus on physical fitness and the time constraints that many leaders face, we can understand why many might scoff at engaging in something as time-consuming and physically un-taxing as golf – even given the developmental benefits we outlined above.  For those of you with this mindset, we give you this: speed golf!  What's your excuse now? 
So go hit the links – unless you don't want to become a 5-star general and possible future president of the United States of America.
                                           *******************************************
In all seriousness, there are real benefits to learning to play golf – both physical and psychological.  It's something you can do even after you leave the military and well into old age.  It can help you develop connections with people and can help you make friendships that many veterans sometimes struggle to make once they leave the service. Golf can seem stodgy or elitist to some and can be daunting to pick up depending on a number of factors – we acknowledge that.  But we also know you're Soldiers – who have overcome things a lot more difficult than a game where you whack a little ball around!  We encourage you to challenge yourself and to give golf a try.  
Did you know, active duty personnel are often granted free access to many PGA tour events, as well as other PGA tour event-related perks?  If you're interested in learning more about golf, you might explore this generous show of gratitude to those in uniform by reading more at Birdies for the Brave.
Jordon Swain is an active duty Colonel and the Director of the Center for Junior Officers.  He holds a Ph.D. in Organizations and Management from Yale University and an MBA from the Wharton School.  COL Swain picked up the game of golf while living in Hawaii in his 30s and offers to take every junior officer he works with out for at least one round of golf (the option for subsequent rounds depends on how badly they beat him the first time). 
Lorenzo Llorente II is a U.S. Army Reserve Captain with the 7th Mission Support Command in Kaiserslautern, Germany and a Leadership Fellow with the Center for Junior Officers. He holds a Bachelor of Science Degree in Kinesiology, an MBA, and is currently pursuing a Master of Defense Strategic Studies as a National Defense University CWMD Graduate Fellow. He started golfing at age 8 and has the goal of winning "best dressed" at every golf scramble he attends.
The articles and other content which appear on the Center for Junior Officers' website are unofficial expressions of opinion. The views expressed are those of the authors, and do not reflect the official position of the United States Military Academy, Department of the Army, or Department of Defense.
Related Posts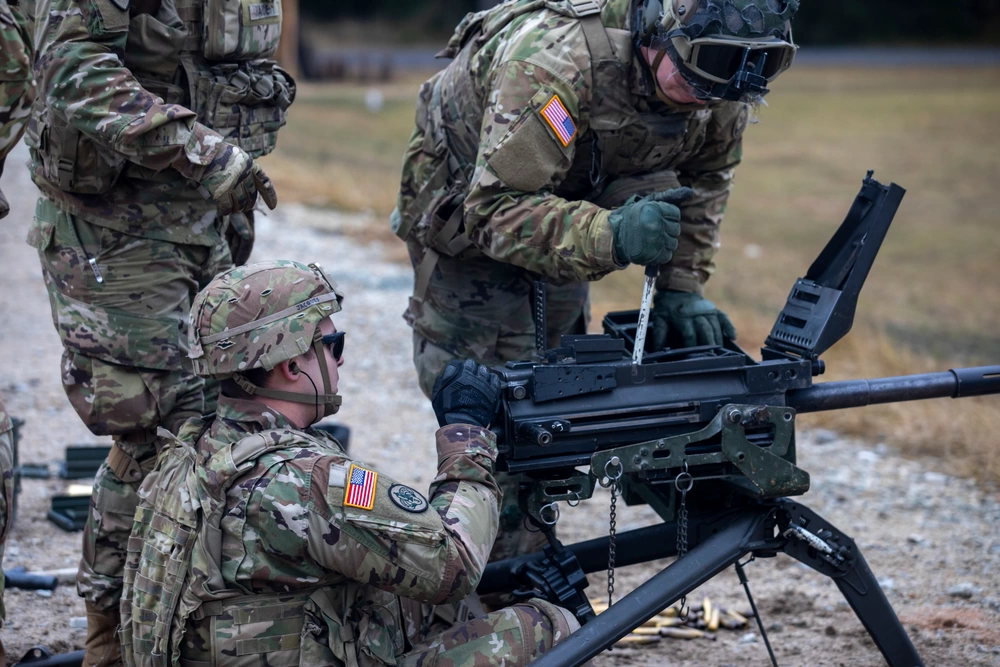 Sadly, Helmuth von Moltke was correct in that "no battle plan survives contact with the enemy".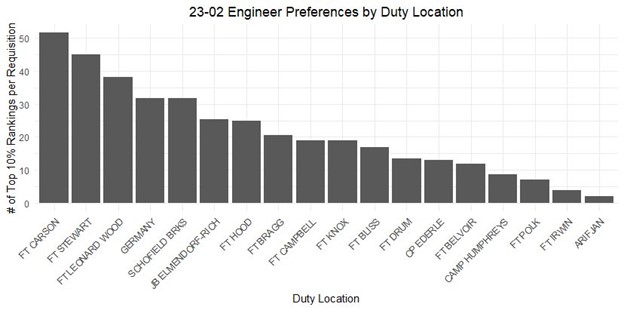 Career, CJO Series, cjo-blog, Events
It's that time of year again! The AIM Marketplace is complete, the algorithm has run its course, and Requests for Orders (RFOs) are rolling into mailboxes!