How To Run an Effective Meeting: A Guide for Junior Officers
By: Mark Erwin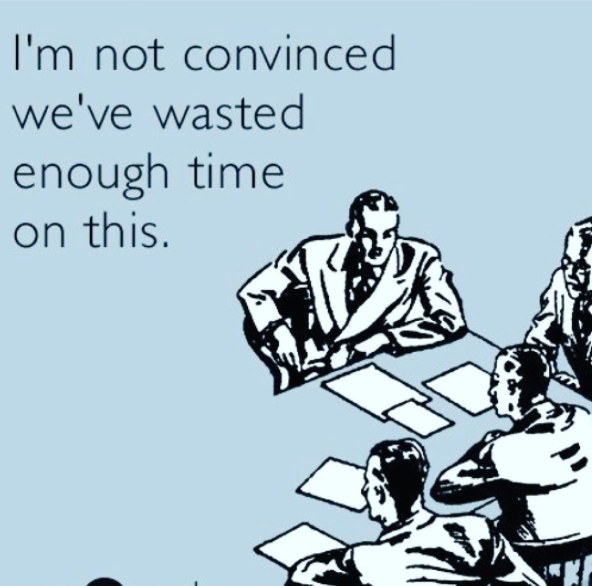 Whether we like them or not, meetings are an essential part of our profession. Officers are responsible for planning and resourcing events, which inevitably involves bringing people together for, yes, a meeting. As a junior officer, you will lead sync meetings with 3-4 people for a few minutes, or meetings with a whole platoon, staff section, or company leadership team for a longer duration.
Over the past 18 years, both in the military and civilian positions, I've sat through my share of meetings. From the motor pool at Fort Hood, Texas, to volunteering with Team RWB, to staffing a political appointee in the Situation Room, I've been part of meetings that ran the gamut of importance and effectiveness. Along the way, I've learned about what it takes to run effective meetings.
It is worth noting, that in addition to accomplishing their explicit purpose, meetings also serve as an opportunity to impact the culture of a team or organization. Time together in an organization is quite rare, and understanding the significance of cohesion, morale, engagement, and team culture is important as well.
In the spirit of embracing the unavoidability of meetings, as well as their importance, here are some considerations for running your next meeting:
Before The Meeting
Preparation is key. As the famous aphorism goes "If you have eight hours to chop down a tree, spend the first six of them sharpening your axe."  In that same spirit, the best way to run an effective meeting is to put thought and effort into preparing for the meeting.
Step 1– First, determine if the meeting is even necessary. Some planning and communication must happen in a group environment and a meeting is necessary. But sometimes, meetings are not always needed. Recent research indicates that 65 percent of managers say meetings keep them from completing work, while 71 percent feel that meetings are unproductive and inefficient. Therefore, it's important to consider the opportunity cost and what else could be accomplished if the meeting doesn't happen and people are given more free time.
Step 2– Next, determine the overall purpose of the meeting. Nothing is more frustrating than a meeting that doesn't have a defined purpose or end state. That doesn't mean every meeting must revolve around a major event, decision, or topic. Sometimes the meeting can be for sharing ideas or sustaining communication among members of the team. But the purpose must be known. For example, when deployed to Iraq in 2007, our military transition team held daily sync meetings. They were the glue that held our 14-man team together through very challenging times in combat. The purpose of those sync meetings wasn't always to make decisions but rather to build cohesion and situational awareness. By knowing the purpose, or "the why" of the meeting, we all had a better approach toward them.
Step 3– Decide when to have the meeting. The timing of a meeting is very important. People will have a different mindset at a Tuesday morning meeting after PT than they will Friday afternoon following lunch. Not only will it impact their attitude with how convenient it is, but research shows that people are able to focus better at certain times of the day. Therefore, it's important to give thought to when to have the meeting. It can't always be about you and your schedule either– consider engaging your colleagues and asking for input or feedback for what works best for them because you want them focused and at their best during the meeting.
Step 4– Invite the right people to the meeting. Not everyone needs to attend the meeting, especially if there are other important tasks to do or if the topic doesn't pertain to them. On the other hand, you don't want to exclude someone who should be there. Since information is a source of power, be aware that some people may feel slighted or disrespected if they weren't invited to a meeting they thought they should be at, causing undue tension on a team. Similarly, think about how to develop subordinates and consider inviting them to meetings where they can learn, even if it's just observing from the back row.
Step 5– Share information ahead of time. To the extent you can, you want to share information and distribute read-ahead material before the meeting. Doing this will allow your colleagues to come to the meeting prepared. This communication should include things such as the purpose of the meeting, topics you will discuss, and information you'd like people to know. Even for brief sync meetings, a quick text message or e-mail could be helpful. Doing this will save time in the meeting and allow for more productive and informed conversations.
The Meeting
Okay, now that you've assessed whether the meeting is necessary, outlined the purpose, decided when to hold it, invited the right people, and communicated necessary information ahead of time, you are now ready to hold the meeting!
Step 6– Be intentional with how you start the meeting. As the leader, you will set the tone for the time together.  From where you sit, when you start, and your opening comments- your actions carry a broader message and impact the culture of your team. Consider these topics as they will impact your time together and beyond.
Step 7– Limit Distractions. Meetings are only effective if the attendees are fully present. Try to role model behavior by keeping cell phones and computers away, if possible. The former Chief of Staff for President Obama, Denis McDonough, would have his staff leave cell phones outside the meeting room to encourage more focus and thoughtful conversation. There are different ways to keep people engaged, but set clear expectations ahead of time and role model the behavior you desire.
Step 8– Stick to the Agenda. You shared the agenda ahead of time, now it's important that you stick to it. There will inevitably be a topic that comes up that distracts the group or the direction of the conversation. It's important that you, as the leader, keep the group on task. In other words, keep the main thing the main thing. This isn't always easy and may require gentle redirection, but it's imperative. Consider a "parking lot" or asking individuals to follow up separately after the meeting.
Step 9– Involve everyone. During the meeting, try to include a wide range of comments and opinions (to the extent the meeting allows). Most organizations have an extrovert who always weighs in on an issue, but be on the lookout for the quiet officer or NCO who may provide thoughtful and useful input. Keep in mind that these individuals may need to be asked to contribute. A notetaker is often useful for capturing comments and sharing information with everyone, including those who weren't at the meeting but could benefit from the information.
Step 10– Conclude the meeting the right way. Whether it's a 10-minute meeting or a 90-minute one, it's important to summarize important points. This may include decisions that were made, items that require follow-up, or other due outs. If the circumstances and time permit, you should try to allow time for "saved rounds", last comments, or even time to linger after the meeting. The Chief of Staff of the Air Force and current nominee to be Chairman of the Joint Chiefs of Staff, General CQ Brown Jr. discusses how this can allow introverts and others an opportunity to reflect and then share the thoughts they didn't bring up right away. An open-door policy is important and also provides this opportunity as well.
Conclusion
Meetings are an important part of an organization. In addition to accomplishing their expressed purpose, meetings can also help drive the culture of your team or organization. They can also increase employee engagement and morale. At the end of the day, we want to be intentional leaders who model behavior for our organization. Not every meeting or situation will allow you the time to follow all these steps, but perhaps applying a few of them will help you run more effective meetings and strengthen your organization's culture.
Resources:
TED Talk by Organizational Psychologist Steven Rogelberg
Tool to Record and Analyze who talks in meetings
---
Mark Erwin is a Lieutenant Colonel in the US Army Reserve.  He is a Military Intelligence Officer who has served as a leadership instructor in the Department of Behavioral Sciences & Leadership at West Point as well as in operational positions with the State Department Bureau of Counterterrorism and the Joint Staff J2.  He currently serves in the Center for Junior Officers.
The articles and other content which appear on the Center for Junior Officers' website are unofficial expressions of opinion. The views expressed are those of the authors, and do not reflect the official position of the United States Military Academy, Department of the Army, or Department of Defense.
Related Posts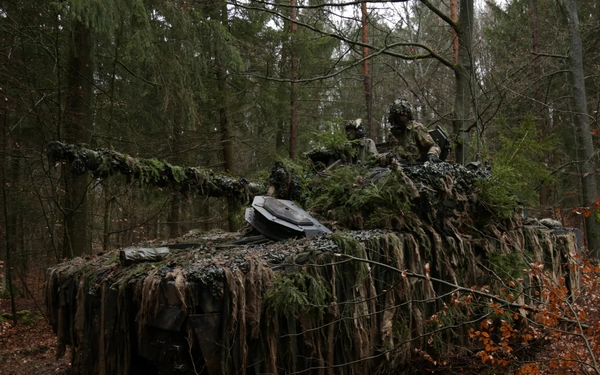 CJO Series, cjo-blog, Leadership, PL
"Welcome to the leaf eaters!" That was how my tactical officer greeted me the day he found out I branched Ordnance and was destined to be one of those fine …
The irony here is that trust is often criticized by managers as 'soft' and seemingly intractable concept, yet it may be a necessary condition for …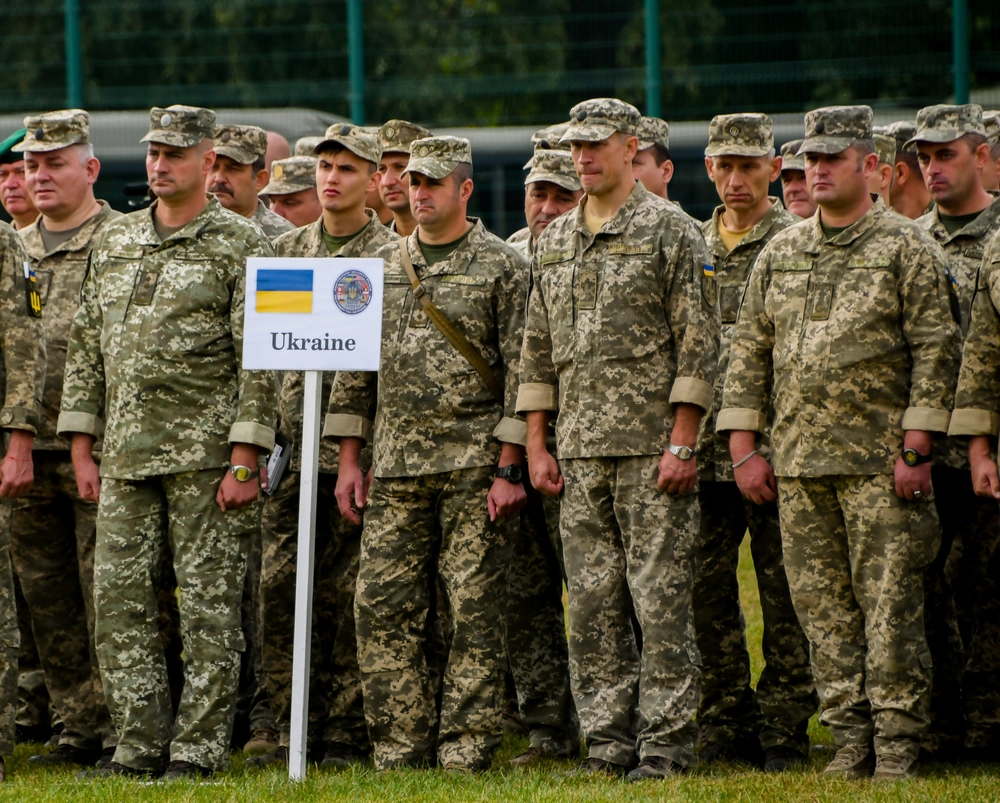 CJO Series, cjo-blog, Lead Teams, Leadership
As of July 24th, the conflict in Ukraine has roiled without stopping. Important lessons that junior officers stand to gain insight from continue to emerge…….