"I Believe You." How to Support Soldiers Who Have Experienced Sexual Trauma
By: Hope Hack
In addition to ushering in spring, April brings with it the annual Sexual Assault Awareness Month (SAAM). SAAM is a campaign that aims to both raise public awareness about sexual violence and educate individuals and organizations on how to prevent sexual violence and support survivors. Sexual assault is a traumatic experience that often results in many negative outcomes for the survivor. In fact, survivors of sexual assault are at high risk for experiencing post-traumatic stress disorder (PTSD) or PTSD symptoms, depression, substance use, and diminished performance (Hassija & Turchik, 2016).
Sexual assault proves to be very prevalent in society at large – and unfortunately, this trend holds true for Americans in uniform. Indeed, findings show that sexual violence is highly pervasive in the military, with approximately 16% of all service members (3.9% of men, 38.4% of women) having experienced some form of sexual violence during their military service — either sexual assault or harassment, otherwise known as military sexual trauma (MST) (Wilson, 2018). Furthermore, 31.2% of service members report having experienced sexual harassment (8.9% of men, 23.6% of women) and 13.9% (1.9% of men, 23.6% of women) report having been sexually assaulted (Wilson, 2018). Almost 1 in 4 women in the military have been sexually assaulted, and about 4 in 100 men experience some form of MST.
Given these alarming trends, it would be naïve and ignorant for an Army leader to assume that they neither have a survivor of sexual assault in their ranks nor will they ever meet a Soldier who has experienced sexual trauma. It is highly probable that you, as an Army leader, will have a Soldier confide in you about something that has happened to them at some point in your career, whether it be sexual harassment, sexual assault, or rape. The purpose of this article is to prepare you to respond when you find yourself in this situation by providing action items based on the elements of belief, safety, support, resources, and safety planning.
Tell the Soldier that you believe them.
Survivors report having the most trust in people after a sexual trauma who explicitly state their belief in the survivor (Gagnon et al., 2018). Hearing the words, "I believe you," is empowering and supportive to someone who is processing a trauma. Survivors may be experiencing a variety of emotions, such as shame, guilt, and fear. Your explicit affirmation of belief will provide them confidence moving forward.
Ensure the Soldier feels safe.
After stating your belief in the Soldier's experience, you need to provide a safe environment for the Soldier to make decisions about their next steps. Safety is one of the key tenets of a trauma-informed approach; other tenets include empowerment, choice, and collaboration (Menschner & Maul, 2016).
Applying these tenets is important in providing both space and autonomy for the Soldier to make their own decisions while also affirming their choices as valid (Kirkner et al., 2021). For example, the Soldier may choose to utilize resources from a Behavioral Health Clinic or a Chaplain, or they may decide that they will utilize off-post services for additional support. No matter what their decision is, it is important that they make it for themselves without pressure from others.
Gagnon et al. (2018) found that female survivors' number one recommendation to service providers was to ensure the availability of a female officer or provider during the reporting process. Therefore, if an Army leader is supporting a soldier of the opposite gender, the leader should ask if that soldier would like someone of their same gender present  (e.g., Sexual Assault Response Coordinator, Victims' Advocate, Chaplain, friend). This same consideration applies to both male and female survivors.
Support the Soldier through the reporting process.
 As a Junior Officer, you can fill the role of listener, mentor, advisor, and coach for a Soldier who has experienced sexual violence, making you an informal support provider. If you are in the Soldier's chain of command, you are also a formal support provider as a link in the unrestricted reporting process. Individuals who receive positive support—nurturing, kind, and empowering responses—from those they disclose their experience to, are more likely to have positive adjustments, such as growth, moving forward. Whereas individuals who receive negative support—disbelief and victim-blaming responses—specifically from informal support providers, are more likely to experience negative adjustments, such as posttraumatic stress symptoms (Borja et al., 2006).
Before you can know the best way to support a Soldier who has experienced sexual trauma, you must know the different types of support. Elizabeth Scott (2020) names four types of social support as emotional support (e.g., listening and empathizing), esteem support (e.g., expressions of confidence or encouragement), informational support (e.g., helping with steps forward), and tangible support (e.g., assisting with tasks or responsibilities). As a leader, it is your responsibility to provide support, in its many fashions, to survivors in your unit. However, this is not a prescriptive approach. You will be required to individualize your approach with every Soldier to meet their personal needs, and you should always remember that every trauma and trauma response is unique. Do not place arbitrary expectations for how your Soldier should be feeling or responding to their trauma.
Provide the Soldier with adequate resources.
After a sexual trauma, your Soldier is not alright. Following this event, they may not know what help they need to move forward, especially if they are still in shock. First, know the Army's resources for sexual harassment and assault. Additional resources are listed below. This list is not comprehensive for all the resources available to Soldiers or sexual assault survivors; however, it is a starting place for knowing the areas to find resources for your Soldier.
Physical resources. If it is within 72 hours of the assault or rape, the Soldier would be within the timeframe to receive a Sexual Assault Forensic Exam (SAFE). Not all survivors want to have a SAFE, as it is highly invasive, and the survivor is still processing their trauma. Therefore, you should ensure that a Sexual Assault Response Coordinator (SARC) or Victims' Advocate (VA) is contacted so that they can help the survivor make that decision.
Psychological and emotional resources. Your Soldier may be interested in getting connected with your post's Behavioral Health Clinic; however, the stigma that going to Behavioral Health is detrimental to one's career continues to be persistent. If that is noted, you should affirm that seeking services from Behavioral Health will not negatively impact their career but also be prepared with other resources. One such resource is the DoD Safe Helpline which offers 24/7 call or chat options. Additionally, you can provide them with the contact information for your unit's Military and Family Life Counselor for non-medical, confidential counseling.
Spiritual resources. If your Soldier is religious, seek out a Chaplain of their religious preference. Spirituality can be an important component of one's identity. Thus, you should ensure you know your Soldier's preferences and help them find support accordingly.
Help your Soldier establish a safety plan.
When you are talking with your Soldier, they may not share that they have or are experiencing suicidal ideation. However, research suggests that more than 75% of service members who experience military sexual trauma (MST) report experiencing suicidal ideation after their trauma (Monteith et al., 2019). Because of this, you should ensure that your Soldier has a safety plan in case they do experience suicidal ideations. Having this conversation with your Soldier can build empathy and rapport, making them more likely to trust you enough to call you if they do find themselves in a crisis. If your Soldier does not currently have a safety plan, you can use a safety plan template to help them make one.
Practical Summary of Action Steps
 As a leader, it is important that you know how to support Soldiers who have experienced sexual trauma. Know these steps so that you are ready when a Soldier confides in you:
"I believe you." Explicitly state your belief in the Soldier's experience.
Provide a trauma-informed, safe environment. Use safety, empowerment, choice, and collaboration as the tenets of a trauma-informed approach to create an environment that allows the Soldier autonomy and affirmation to make decisions.
Support your Soldier. Be capable of formally and informally supporting your soldier emotionally, with esteem, through information, and with tangible actions.
Know and provide your Soldier with resources.
Help your Soldier create a safety plan.
You can find additional resources as used by mental health professionals, in the humanistic-based guide, Military Sexual Trauma: An Army Leader's Guide to Helping Soldiers who have Survived MST

———
2LT Hope Hack is assigned to USASD as a 2019 Truman Scholar attending Virginia Commonwealth University where she is pursuing a dual degree for both a Master of Social Work and a Certificate of Gender Violence Intervention. Hope is both a survivor of sexual assault and an advocate for systemic change and survivor support. She is a 2021 Center for Junior Officers Leadership Fellow.
 ———
References
Borja, S. E., Callahan, J. L., & Long, P. J. (2006). Positive and negative adjustment and social support of sexual assault survivors. Journal of Traumatic Stress, 19(6), 905-914. doi:10.1002/jts.20169
Gagnon, K. L., Wright, N., Srinivas, T., & DePrince, A. P. (2018). Survivors' advice to service providers: How to best service survivors of sexual assault. Journal of Aggression, Maltreatment & Trauma, 27(10), 1125-1144. https://doi.org/10.1080/10926771.2018.1426069
Hassija, C. M. & Turchik, J. A. (2016). An examination of disclosure, mental health treatment use, and posttraumatic growth among college women who experienced sexual victimization. Journal of Loss and Trauma, 21(2). doi:10.1080/15325024.2015.1011976
Kirkner, A., Lorenz, K., & Ullman, S. E. (2021). Recommendations for responding to survivors of sexual assault: A qualitative study of survivors and support providers. Journal of Interpersonal Violence, 36(3-4), 1005-1028. doi:10.1177/0886260517739285
Menschner, C. & Maul, A. (2016). Key ingredients for successful trauma-informed care implementation. Center for Health Care Strategies. https://www.samhsa.gov/sites/default/files/programs_campaigns/childrens_mental_health/atc-whitepaper-040616.pdf
Monteith, L. L., Holliday, R., Schneider, A. L., Foster, J. E., & Bahraini, N. H. (2019). Identifying factors associated with suicidal ideation and suicide attempts following military sexual trauma. Journal of Affective Disorders, 252, 300-309. https://doi.org/10.1016/j.jad.2019.04.038
Scott, E. (2020). The different types of social support. Very Well Mind. https://www.verywellmind.com/types-of-social-support-3144960
Wilson, L. C. (2018). The prevalence of military sexual trauma: A meta-analysis. Trauma, Violence, & Abuse, 19(5), 584-597. doi:10.1177/1524838016683459
The articles and other content which appear on the Center for Junior Officers' website are unofficial expressions of opinion. The views expressed are those of the authors, and do not reflect the official position of the United States Military Academy, Department of the Army, or Department of Defense.
Related Posts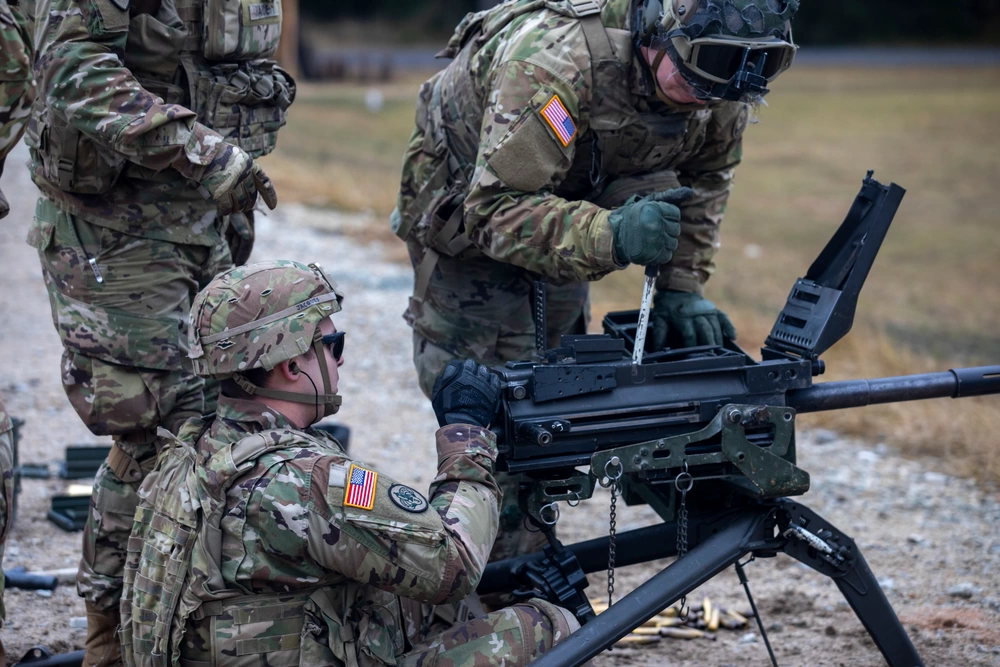 Sadly, Helmuth von Moltke was correct in that "no battle plan survives contact with the enemy".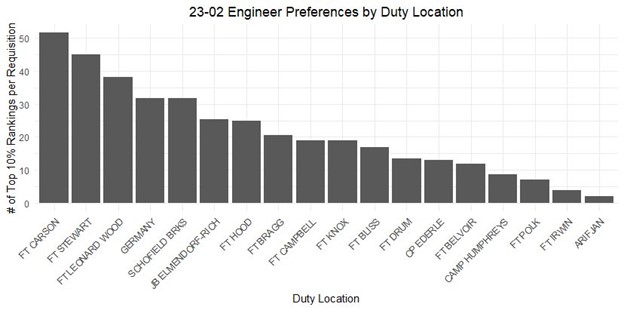 Career, CJO Series, cjo-blog, Events
It's that time of year again! The AIM Marketplace is complete, the algorithm has run its course, and Requests for Orders (RFOs) are rolling into mailboxes!