Innovating the Bureaucracy from a Junior Officer's Perspective
By: Addison McLamb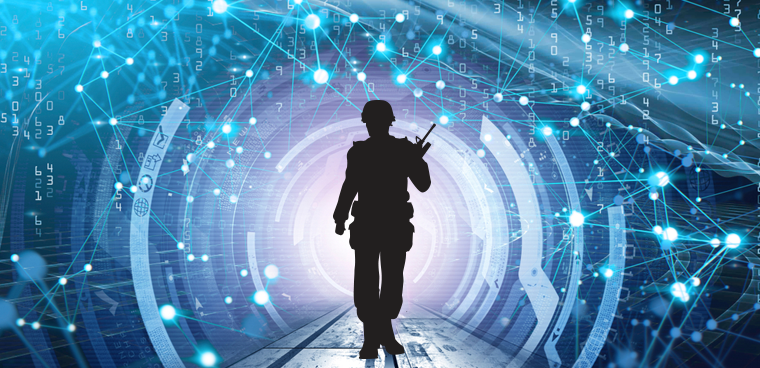 The US Army is a bureaucracy. And to most bureaucracies, "success" means cohesively rowing in unison – controlling variables at the individual level to create strategic cadence at scale. Every task has a methodology (building predictability) and personnel progress upward at set intervals via a formal promotion process (building fluency and familiarity). Key elements of organization and authority are notably unique to bureaucracies at large, even though they differ in process and focus between individual institutions.
Modeled this way, the US Army is a massive superstructure churning in the background at iterative tasks, ready for rapid and comprehensive deployment of both human and physical assets. It is not a scalable platform that expands/contracts over time to quickly form-fit various national requirements (at least at the institutional level). By itself, this isn't a "bad" model. Bureaucracy provides the layers of operational support necessary to accomplish the Army's hefty list of responsibilities. But those same checks and layers which enable robust operational efforts on one level can also disincentivize or dull grassroots innovation on another. Striking a balance between the two is the responsibility of all leaders. But unlike officers at higher levels, junior officers have special proximity to soldiers and equipment – and the opportunity to innovate in ways that can have a significant impact.
Through the lens of most bureaucracies, "innovation" usually takes the form of solving optimization problems ("how can we action these tasks at a higher rate?") vs. systems problems ("how can we change the fundamentals behind our approach?"). It's a symptoms-forward model that overlooks root causes. Moreover, optimization approaches are often infected with a sort of bureaucratic tragedy of the commons – manageable if just one section iterates faster and faster to infinity, but priming collective stagnation if no team eventually steps back, refocuses, and charts a new course (like these organizations failed to do).
Practically speaking, this pathology can cause Army leaders to become one-track-minded about accelerating core variables (like a good maintenance slant, gunnery table, or another readiness metric) at the expense of other factors. I'm sure many junior officers can picture it now: the hours-long command and staff meeting where one slide (and an issue with its highlighted metric) dominates all conversation and redirects resources with astonishing blindness to other equally pressing issues. At an extreme level, researchers call this the "Icarus Paradox:" one dominant variable becomes all-consuming, and the unit suffers. The consequences are unintended, but that's the point – we think we're heading the right way at 100mph, but end up "mistaking motion for action," as Hemingway warned. This isn't a problem unique to bureaucracies like the Army, but it is exacerbated in the Army by its hierarchical and commander-centric culture.
Innovation, with its counterbalancing effect, attacks the Icarus Paradox. Innovation — which McKinsey & Co. named as one of the modern era's four driving forces — necessitates a dynamic reframing of the problems we face: "dynamic" because we never compete within static systems, and "reframing" because we become forced to see issues through a wider lens. Army leaders and units can't afford to fixate on optimization problems or "omni-solutions" that flatten complexity and shoo away interdependency. Ours are world-class challenges, and we must be both contemplative and urgent — nurturing both the curiosity to rethink first principles and the courage to seize untried opportunities.
At scale, the Army recognizes the importance of building innovative teams. The current Army Chief of Staff, for example, published an 18-page innovation strategy. My own unit, the 4th Psychological Operations Group, has led the way in creating a multidisciplinary "Innovation Council" that reports directly to the Group Commander. But while conversations are happening, they aren't yet normative, nor is it exactly clear how junior leaders can take initiative to build innovative cultures at the platoon or company level. For example, I like this older Harvard Business Review article clarifying what innovation means, but not many points directly apply to direct-level Army officers. In the spirit of sharing my own experience trying (and often failing) to navigate this leadership challenge, below are a few notes of what I think could work well:
Empower competent soldiers to have responsibility for specific problems. Instead of prescribing a method to solve the problem step by step, provide broad directions that allow for their own creativity, and be ready to assist as required. This lies at the heart of mission command – it also requires more senior leaders to have humility.
Create a positive feedback loop to build a supportive climate. A lot of officers punish small failures but don't celebrate small wins. Your "feedback threshold" needs to be consistent – make sure to have a balanced view of collective performance. This helps build a balanced attitude about risk and will encourage your competent leaders to test novel solutions.
Tie efforts to outcomes, and connect small tasks to a larger purpose. Oftentimes the information you have can provide key context to soldiers who are forced to work overtime or in bad conditions to meet a critical deadline. The "why" won't necessarily lessen the pain, but they can see the bigger point and then innovate against that mission to get the job done more quickly.
Know what needs to be done well vs. just good enough. Not everything deserves full and perfect attention. Sometimes the task should be done perfectly, sometimes it just needs to be done. If you constantly require perfection, you're being unrealistic and taxing the bandwidth of your team. William James: "wisdom is the art of knowing what to overlook." Doing this can free decision space and allow your people to be creative about problems that matter more.
Problems can be raised independent of solutions. The old adage to "only tell me a problem if you have a solution" is a sure way for larger issues to fester and rot a unit from the inside out. The biggest problems within your unit probably don't have easy solutions. By outsourcing critical decision-making to subordinates – and calling it "delegation" – you're probably also outsourcing your responsibility as a leader to involve all stakeholders and tackle your team's toughest issues.
Ultimately, innovation can be as much an attitude as it is a set of outcomes. Is our unit curious enough to ask the hard questions, humble enough to accept the truth (whatever it may be), and agile enough to find a solution? Can we fully implement under this command team (usually just a two-year window) or will it be a longer project? Is the person telling me "no" able to also tell me "yes," or are they just risk-averse? Innovating from the bottom-up is not linear-sequential; it's a dynamic, variable, and complicated effort. Measuring success and comparing outcomes won't necessarily get easier through innovation, but it can become a more creative and exciting problem-solving framework. That itself is well worth the task.
Addison McLamb is a Military Intelligence Captain at Ft. Bragg, NC. He is a 2021 CJO Leadership Fellow.  The views expressed above are his own and do not necessarily reflect the views of the Department of the Defense or US Military Academy.
The articles and other content which appear on the Center for Junior Officers' website are unofficial expressions of opinion. The views expressed are those of the authors, and do not reflect the official position of the United States Military Academy, Department of the Army, or Department of Defense.
Related Posts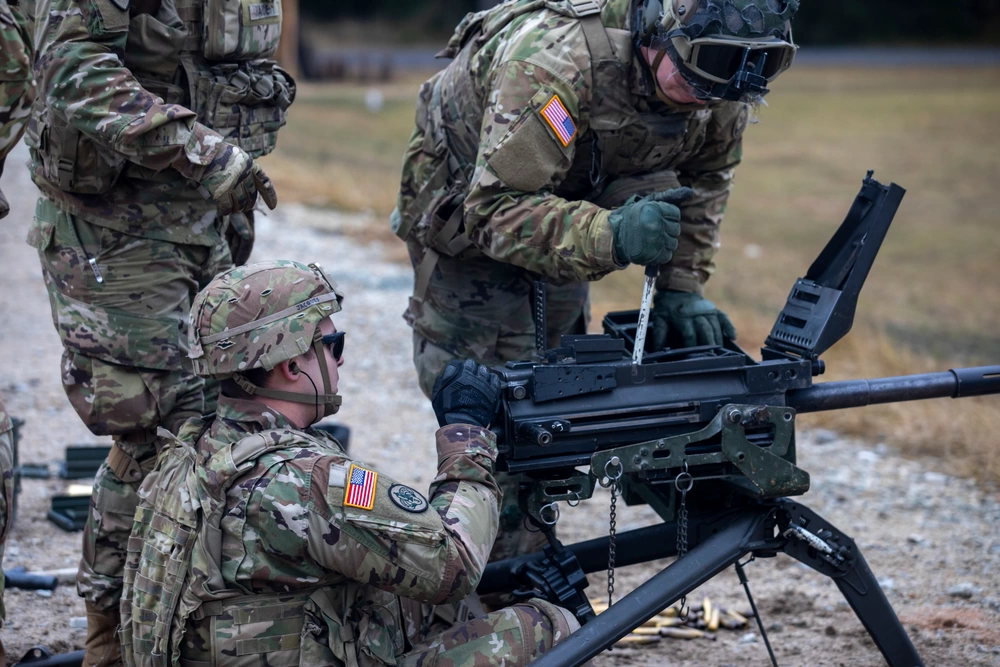 Sadly, Helmuth von Moltke was correct in that "no battle plan survives contact with the enemy".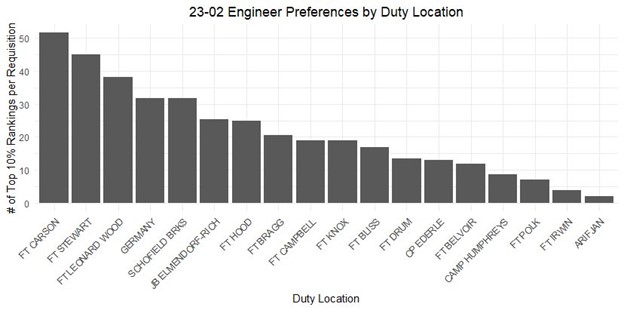 Career, CJO Series, cjo-blog, Events
It's that time of year again! The AIM Marketplace is complete, the algorithm has run its course, and Requests for Orders (RFOs) are rolling into mailboxes!