Leading with More than the Rank on your Chest
By: Grace Brooks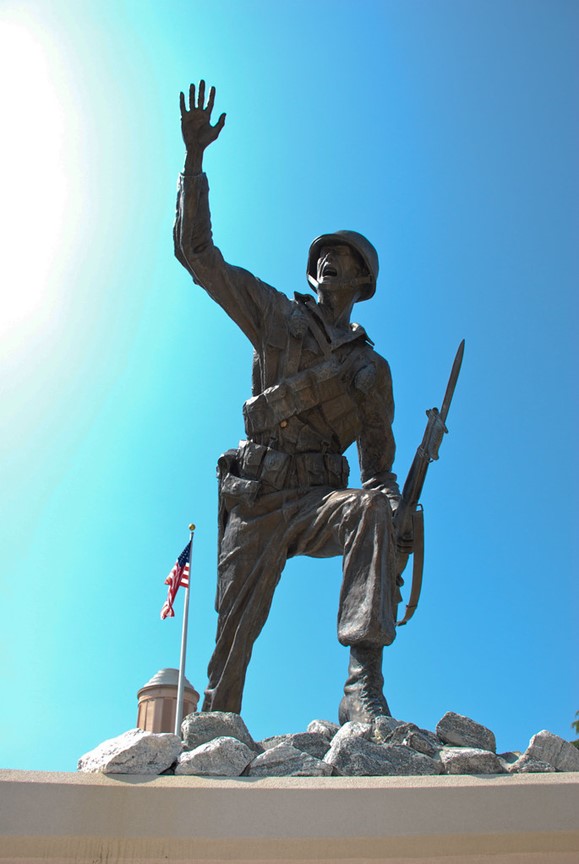 For the beginning of most junior officers' careers, the timeline is straightforward.  You commission, go to your respective BOLC, and then move on to a duty station where you take a platoon (or fill a similar lieutenant-level position).  However, upon my arrival to Ft. Benning for Armor BOLC, this timeline was turned on its head.  Within a month of being there, a small group of lieutenants and I were told that instead of attending BOLC when planned, we would instead fill the role of "platoon leader" for three months.  We became platoon leaders for the squadron that provided support for ABOLC.  My soldiers were all 19Ks (Armor, ranking from SFC to PVT).  Our mission – to provide supplies and support for ABOLC's training activities.  Even though my three months of PL time was short by any measure, I was still able to learn a lot from being with my first group of Soldiers.  One lesson that I walked away with was learning how to lead with more than the rank on my chest.
My rank meant both everything and nothing.  As a newly commissioned officer, I could give orders to NCOs and soldiers, but being new to the Army – without having completed my own BOLC (and subsequent branch qualification) meant I lacked credibility – and my ability to influence others was limited.  Because of this, I was forced to search for ways to expand my power base and increase my ability to effectively influence and lead others. 
According to the work of John French and Bertram Raven, there are six bases of power leaders can leverage.  Legitimate power, which is based on position and formal roles; Reward power, which is based on a leader's ability to give positive and desired outcomes; Referent power, which is based on how we feel about a leader and if we like and respect them or not; Expert power, which is based on how much knowledge the leader has; Informational power, which is if a leader has access to certain information which others need; And finally, coercive power, which is the ability to threaten others from your leadership role then get them to do what you want.[i]   
In my situation, I had legitimate power based on my rank, but I couldn't rely on that alone.  I lacked reward, expert, informational, and coercive power.  I knew I wanted to gain the trust of my platoon, but my inexperience (I hadn't even finished BOLC yet!) meant I faced a challenge.  With the goal of gaining the trust of my platoon, I had to look to increase my referent base power; I needed to gain their respect. The three avenues that helped me build referent power with my platoon were: being physically fit, listening and asking questions, and genuinely caring about the soldiers. 
Physical Fitness
While starting with physical fitness may seem trivial, it is the first way I gained started to earn the respect of my soldiers.  PT is the first thing you do every day and it is a very simple step to help get your foot in the door.  It is not nearly everything you need to do to earn the respect of those you lead, but it can get you off to a solid start. For example, my soldiers quickly learned that I could outrun most of them over a long distance, but I was not great at sprints.  They loved doing sprints later in the week after a long run so they could outrun the PL.  Being good at PT gave the soldiers something to talk to me about and something to compete with me in.  Again, while physical fitness is not everything, it is extremely important to helping build credibility with more than just your rank.  It allows your soldiers to see that you hold yourself to high standards and that you can do the things you're ask them to do, which in turn builds your referent power base.  Future PL's and junior officers should make it their mission to improve their own physical fitness- and to exercise with those that they lead.  Use the time you have during BOLC, waiting to PCS, or while waiting for a platoon to recognize and improve on your weaknesses.  Especially in combat arms, no one wants to follow a leader who falls out of every run.
Listening and Asking Questions
There is a common fear among lieutenants that if they ask too many questions, they will appear not to know anything.  One of the great things about being a PL before being branch qualified was that no one expected me to know anything, so I could live without this fear.  What I found through asking questions was that soldiers really appreciate it when their leaders are humble about what they do not know.  I asked my NCOs questions about their line units and their experiences there.  I asked the junior soldiers what they enjoyed about their jobs and what could make them happier.  The best example I had was speaking to a team leader and section leader while we were at a land navigation course.  The three of us spent 2-3 hours talking while I asked them questions about the Army, the armor branch, and their personal lives.  At the end of the conversation, I could tell that the bonds between the three of us were much stronger and that they appreciated a chance to share their expertise with someone.  When in a leadership position, ensure that you always ask questions!  Doing so can help you build on your referent power base, since the soldiers appreciate when leaders show humility about what they know.  Further, asking questions can build your informational and expert bases of power!
The other thing I tried to do was not just ask questions for the sake of asking questions,  but to also listen more than I talked.  Whenever a leader contributes something to a conversation, the topic usually shifts to what they're talking about instead of what the junior soldiers want to talk about.  Because of the power dynamic within the platoon, a leader contributing something to a conversation can shift the conversation.  So, whenever we were in the office, I listened to what the soldiers talked about and allowed them to vent their frustrations or to tell me stories.  Doing this gave them the sense that I was more interested in what they had to say than giving my opinion.  Regardless of who you are, people appreciate being asked questions about their professions and personal lives.  And what I found they enjoy even more is when someone actually listens to the answer.         
Genuine Caring and Kindness
This may seem to be the most intuitive, but leaders frequently forget how to show that they care about their soldiers.  I found this difficult at times because I had a lot to do.  However, junior officers need to make the time to talk to their soldiers about their personal lives and professional goals.  While formal counseling sessions helped, I found the most beneficial sessions were rarely planined.  The platoon would be out at a training exercise or a detail and I would find a few soldiers to chat with.  Whenever you find you or your soldiers sitting around or waiting, take the opportunity to go up and talk to them. Talking with them about their spouses, children, parents, hometown, or any other thing that matters to them is the first step in developing rapport and increasing your referent base of power.  The second step is remembering all these things.  Soldiers won't feel that you care about them if you forget the name of their spouse, how many children they have, etc.  This is where the genuinely caring comes into play.  You must take a legitimate interest in the lives of your soldiers for them to feel that you care.  If you do, they'll come to respect you.
Conclusion
In the words of one NCOs I worked with, "officers will always be shown respect simply because of the rank."  However, junior officers should not rely solely on their legitimate base of power if you want to be effective.  Leading with more than just your rank does take some work, but not a lot.  And the work it does require will gain you a great deal.  Doing simple things like being physically fit and working out with your Soldiers, asking questions and listening, and showing that you genuinely care about those around you can earn you respect – and increase your referent power base.  Leading with more than the rank on your chest can improve your ability to influence others – and make you a more effective leader.
Grace Brooks is an Armor officer.  She graduated from the United States Military Academy and is going to Ft. Richardson for her first assignment. 
[i] Best, Katie. (July 16, 2020).  Retrieved from https://coachingfederation.org/blog/power-bases-leadership-tool.
The articles and other content which appear on the Center for Junior Officers' website are unofficial expressions of opinion. The views expressed are those of the authors, and do not reflect the official position of the United States Military Academy, Department of the Army, or Department of Defense.
Related Posts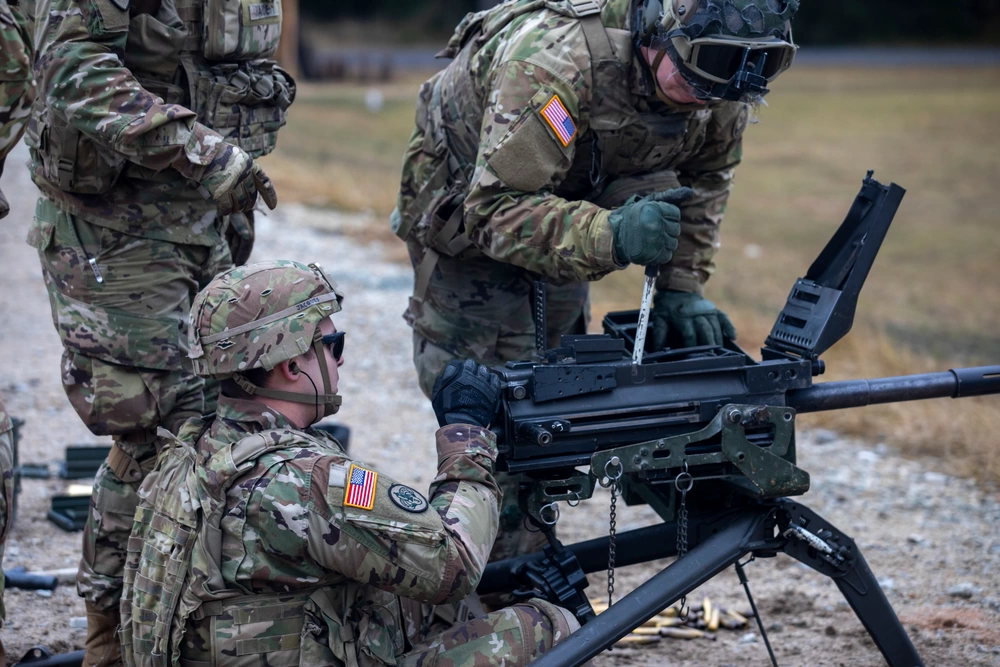 Sadly, Helmuth von Moltke was correct in that "no battle plan survives contact with the enemy".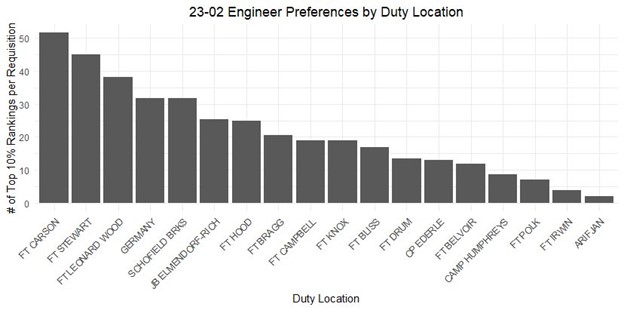 Career, CJO Series, cjo-blog, Events
It's that time of year again! The AIM Marketplace is complete, the algorithm has run its course, and Requests for Orders (RFOs) are rolling into mailboxes!