Lessons Learned from NTC – From a Platoon Leader and a Staff Officer
By: Bobby Norwood and Joo Chung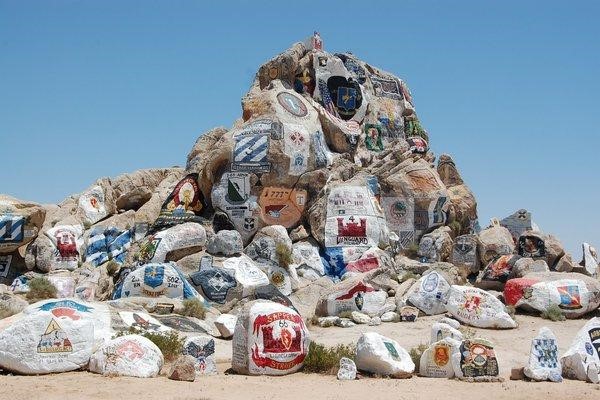 With deployments few and far between these days, the crucible for most lieutenants is a CTC rotation. If you listen to too many horror stories from your NCOs, it can be nerve-wracking not knowing what to expect for your first trip into "the box."
Not to worry; we were in your shoes. Having just completed our first NTC rotation in the same Stryker Brigade, we're here to share our experiences. What follows are some lessons learned from a Rifle Platoon Leader in an Infantry Battalion and an Assistant Operations Officer/Battle 'Captain' in a Cavalry Squadron.
Platoon Leader
NTC is gratifying in its own way, mostly because it's the culminating event of a full training cycle. As of now, it's probably as close to an actual deployment as you're going to get as a PL, but that doesn't mean it's not a valuable experience.
What struck me the most about my rotation was the freedom I had to make tactical decisions for my platoon. Whereas most STXs and LFXs are highly scripted, relatively low-risk training events, time in "The Box" imitates continuous combat operations quite well (read: there is no ENDEX call after enemy contact, there is no "pop tops and drink water," and yes, you will probably be wearing kit the entire time). This leaves a lot of decision-making room for platoon leaders that typically doesn't exist in other training environments.
By the end of the rotation, all that decision-making I had to do led me to the following three conclusions:
Be Adaptable
To be frank, this is my cliché way of saying, "Don't get emotional when the plan changes." I lost count of the FRAGOs we were pitched, some of which were canceled immediately after their issue. Your objective can be completely different from what was briefed, your mission might suddenly change right before SP, even your patrol base/defensive positions will likely shift around. I believe the tactical terminology for all this is "dynamic re-tasking."
The scripted training that lieutenants are used to from BOLC does us no favors heading into NTC. The best advice I can give you is to accept all changes calmly, let your Squad Leaders know, and immediately start incorporating the changes into your planning. You'll save yourself a lot of heartache by rolling with the punches.
Provide Solutions Non-Stop
As a Platoon Leader, it's easy to start questioning the decisions made at higher echelons, especially when they appear to negatively impact your platoon. Remember: you are just a single Platoon in an entire Brigade's worth of assets, all synchronizing to complete the mission. Rather than introduce additional chaos to the symphony of violence, you need to provide solutions.
This doesn't mean you argue with your Commander about why your Platoon should be the decisive operation. It means you're doing whatever you can to relieve his/her of additional stress, whether that's positioning your platoon in terrain that makes sense, pre-planning a route to the objective from an attack position, or cross-talking with Platoon Leaders in sister Battalions to gain a better operational picture. I found it helpful to imagine how I would want my Platoon Leaders to be if I were the Commander (easier said than done), and then tried to act accordingly.
Build a Robust Communications SOP
FM, JCR, VS-17 panel, runner. We're all guilty of briefing the most basic, cookie-cutter PACE plan to check the box. If you think you'll be able to effectively control your properly-spaced mounted formation using hand and arm signals at NTC, I'm here to tell you you're wrong.
There's a lot more to tactical communication than just a PACE plan – Paragraph V of the OPORD, ramp briefs, five-point contingency plans, and platoon-internal SOPs are all examples of how leaders can effectively communicate with their subordinates, especially through the fog of war. Vehicle drops fill during movement? Platoon SOP is a herringbone formation after loss of comms is confirmed. CO won't answer the radio? Good thing you were briefed an excellent Commander's intent.
Assistant Operations Officer/Battle 'Captain'
You've just finished almost five years preparing to be a platoon leader. You get to your unit and you are going to…the S3 shop? Spending an NTC rotation in the TOC probably was not what you imagined when you branched combat arms, but it can actually provide healthy preparation for moving to the line. Here are some of my recommendations after getting to a cavalry squadron and going straight to the S3 shop – what to do, what not to do, and how to make the most of NTC.
Learn your job
The Battle Captain is an essential part of a Battalion/Squadron TOC. If you're an LT in a S3 shop, you'll probably be one at one time or another. If you're lucky, someone will teach you what they expect from you. More likely, everyone else will be so busy trying to figure out what they are supposed to do that part of your job description might get missed. Take the initiative to find out for yourself. Read your unit's TACSOP and TOCSOP. Ask questions about the SOPs and learn how you fit into it. Fundamentally, you are responsible for battle tracking and coordination. You need to know where your units are, where your adjacent units are, who is in contact, what your combat power is, and what everyone is doing. To make it even more complicated, someone different will be asking you for that information at any time. You also will have to exercise some critical decision-making. Do I need the Commander for this? Is the ground clear at grid XY12345 54321?
Be Teachable
Realize that you were not trained for this. The entirety of the LT pipeline focuses on platoon-level operations. It is acceptable to not know.  It is not acceptable to be unwilling to learn. Tensions will run high and there will be plenty of friction as the staff gets into a rhythm and then gets tired. You'll be most satisfied if you look past the emotions and the OPS SGM yelling at you and focus on how you can avoid making the same mistake twice. Once you've figured that out, make sure the other LTs don't make the same mistake you did! Once I accidentally established the Squadron TOC 3 kilometers in front of the Forward Line of Troops (Am I terrible at land nav or did I copy the wrong vicinity grid? The world will never know) – I shared my failure and made sure none of my peers would ever make the same mistake I did.
Learn everyone's job
Learning everyone's job helps you in two ways. First, the Battle Captain's job is to coordinate between all the warfighting functions and make sure everything goes smoothly. Second, this is an excellent opportunity to learn what everyone else does. Take the time during a graveyard shift when everything is calm to learn how each staff section enables the Squadron/Battalion fight. For example, my understanding and appreciation for the Fire Support Team is far higher after watching them operate for two weeks straight. Pay attention now and you'll have better appreciation in the future for how hard the staff is working to get you what you need as a PL or XO. All the parts make the Army work and this is your chance to see parts you might not see if you went straight to a platoon.
Let people know where you're sleeping
Nothing is worse than searching every vehicle around the security perimeter trying to find your replacement because they failed to tell you where they were going to sleep. Don't be that person. There is no faster way to frustrate your supervisor than to be absent when needed.
Do your best
Working in the TOC is probably the most time you'll spend with the staff as an LT. This is your chance to demonstrate that you can be a hard worker and a fast learner. When you return from the rotation, it will probably be time to replace platoon leaders for the next training cycle. How well you perform–or don't–will likely play a role in what job your command team gives you.
Conclusion
While certainly not a deployment, the National Training Center provides an opportunity for world-class, realistic training that will test your tactical sense, adaptability, and level-headedness in similarly challenging ways. There is nothing like a Brigade Live Fire to demonstrate the varied capabilities that the United States Army brings together to enable the BCT to fight and win our nations' wars. Take the rotation seriously and relish the time spent doing your actual job.
If you're like us and you want to know more, there are tons of articles out there that you can use to further prepare for your rotation. This is a "How to Fight" handbook published by the National Training Center itself to help units conceptualize the fight.  The Center for Army Lessons Learned (CALL) has AARs and tips for leaders of various levels and positions (requires Common Access Card).  There's also an entire NTC archive from our friends over at the Company Leader about all things NTC. Here's some insight on why planning is a foundational skill set for junior officers. And finally, you can always follow the Cobra Team (OCs) at NTC on Twitter, @Cobra_NTC, to spy on the enemy (seriously, they share products and insights that can set you up for success).
Beat Blackhorse!
———
1st Lt. Joo Chung is an active duty Infantry officer. He is currently serving as a rifle platoon leader in the 2nd Stryker Brigade Combat Team, 4th Infantry Division. Joo holds a BS in English and Economics from USMA.  He is a 2021 Center for Junior Officers Leadership Fellow.
1st Lt. Bobby Norwood is an active duty Armor officer. He is currently serving as a scout platoon leader in the 2nd Stryker Brigade Combat Team, 4th Infantry Division. Bobby is a Truman Scholar and holds a BS in Computer Science from USMA. He is a 2021 Center for Junior Officers Leadership Fellow.
The articles and other content which appear on the Center for Junior Officers' website are unofficial expressions of opinion. The views expressed are those of the authors, and do not reflect the official position of the United States Military Academy, Department of the Army, or Department of Defense.
Related Posts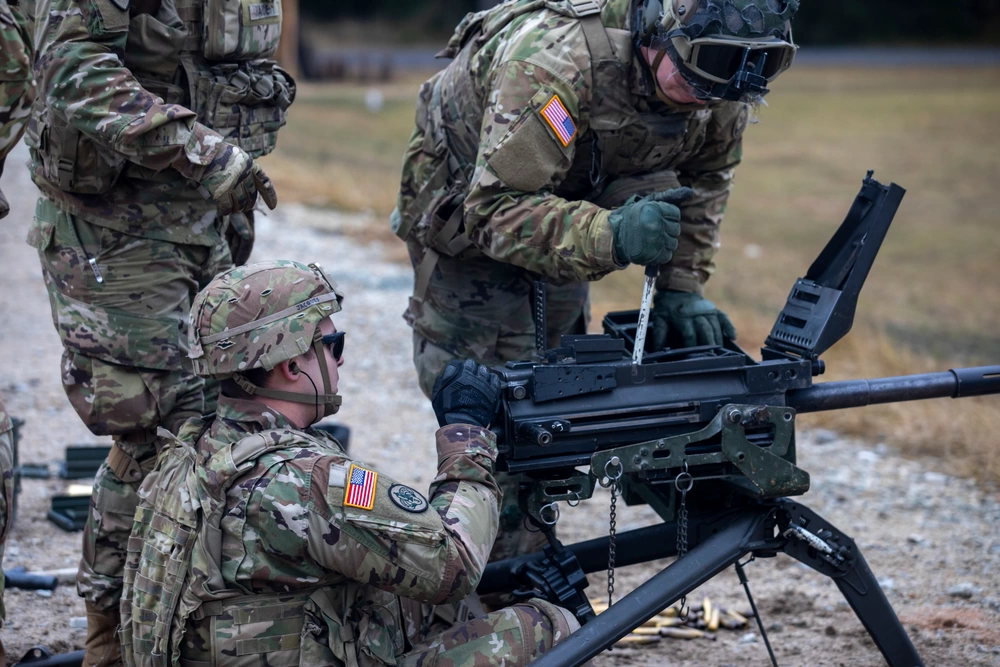 Sadly, Helmuth von Moltke was correct in that "no battle plan survives contact with the enemy".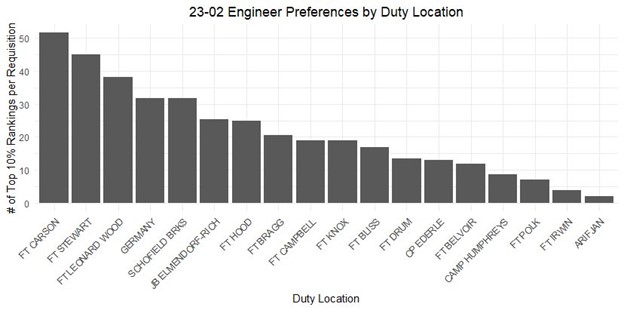 Career, CJO Series, cjo-blog, Events
It's that time of year again! The AIM Marketplace is complete, the algorithm has run its course, and Requests for Orders (RFOs) are rolling into mailboxes!