Overcoming Army Writer's Block: Tips to Start Professional Writing and Publishing for Junior Officers
By: Josef "Polo" Danczuk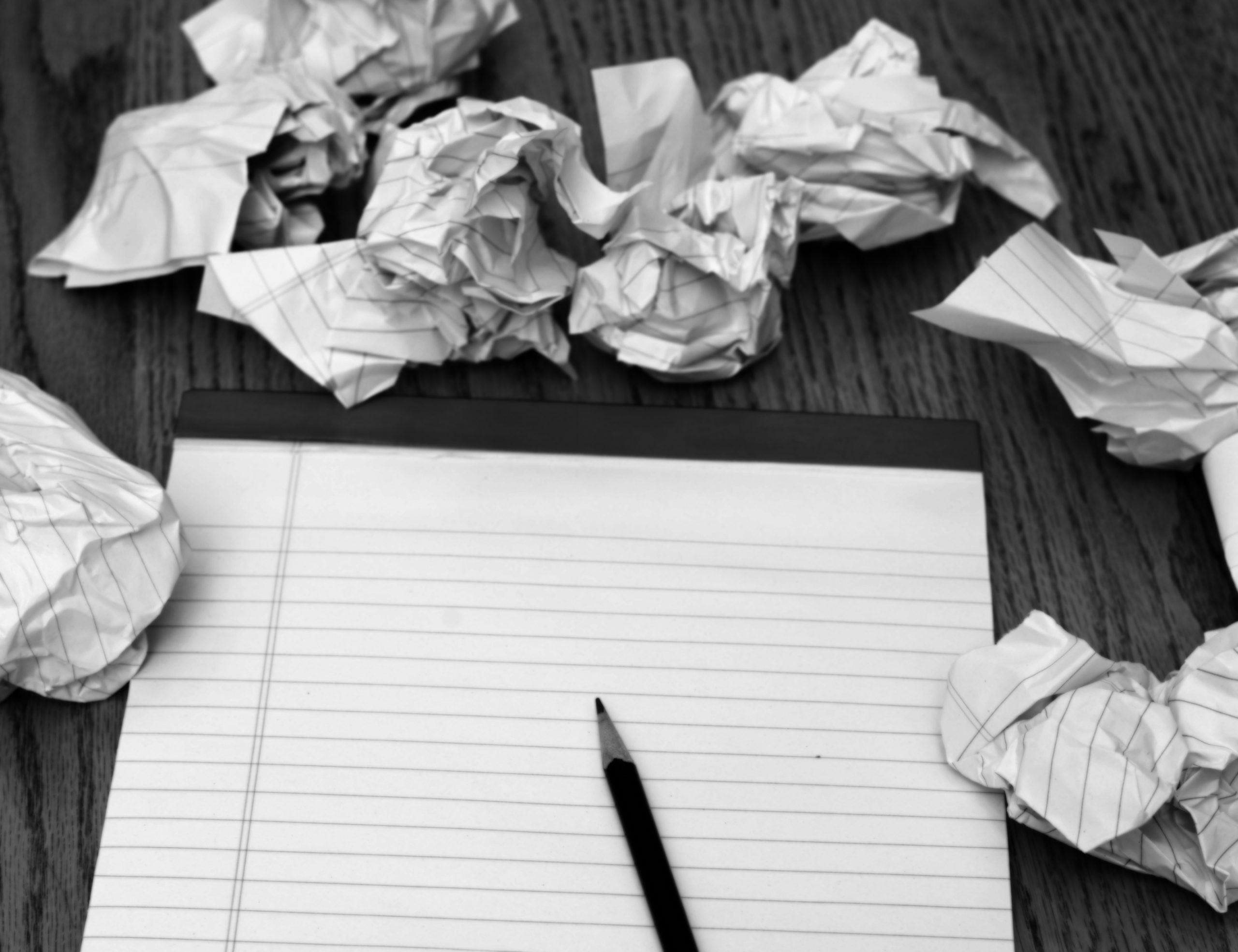 So, you've recently finished four (or more) years of education and are now finally an Army Officer. No more papers, right? For most Army junior officers, that likely is right. Instead of research and academic writing, most of your Army writing will be in email, OPORDs, memoranda, or other short forms, usually immediately relevant to your current position. But, after many years of nurturing your research, writing, and analytical skills, you bring a skill to the Army: an ability to delve into issues that can help improve the organization as a whole. You can do that through writing and publishing in a large variety of Army, DoD, or related publications.
It may seem difficult to reactivate the analytical skills and academic writing techniques you gained in college, or it may seem daunting to write about something when you feel relatively inexperienced as a junior officer. This article aims to help get you past those mental hurdles by providing a few tips on how to get started as an Army writer. While the Army won't change overnight because of a few wise words from a new officer, you can still be part of the intellectual process, sharing experiences and knowledge, developing new ideas, and forging relationships with others who are interested in the same topics as you. Even if you ultimately never publish anything, the process will make you a better writer, smarter on a piece of doctrine, policy, or regulation, and transform you into a better steward of our profession of arms.
Get Hyped About Writing Again
Maybe you were glad to be done with academic papers when you graduated college. I don't blame you. But, as junior officers, we have both an amazing opportunity and an important duty to improve our organization as much as we can. It's our duty to ensure that not just our platoon, company, or staff section is as ready and capable as it can be to execute its mission, but that our branch and our Army can too. Writing is an opportunity to do that and to improve yourself simultaneously.
While you may think that only high-ranking generals or well-seasoned, experienced personnel are best-suited to make recommendations about how our Army operates, nothing could be further from the truth. As new officers, you come into the organization with a fresh mind and set of eyes. Yes, there's much to learn, but you also have a unique perspective that allows your mind to experiment with new ways of doing things, whether it's a new technology that the Army can employ, or altering tactics based on new threats or means of warfare. Generals are pretty smart too, but they're removed from the daily grind of the Army. They're not completing gunnery certifications or figuring out how to keep all of our equipment maintained and war-ready: you are.
Don't believe me, look at two of the Army's most famous leaders.  Shortly after World War I, then-Captain Dwight D. Eisenhower and Colonel George S. Patton were instructors at the Infantry Tank School at Camp Meade, Maryland. Instead of just teaching the same canned material, they took the lessons of World War I and experimented with tanks, which they knew were the future of warfare. They devised new tactics and wrote manuals. You can be like Ike and Patton. Each of us can make a meaningful contribution or share information with our peers, even if just on a narrow topic.
Start Reading Publications that Interest You
Some of the best inspiration for writing naturally comes from reading others' writing. Every branch of the Army has a branch-specific journal that can help get your creative thoughts going. There are also Army-wide publications, like the Military Review or the NCO Journal. Links to these resources are at the end of this article. And of course, you can read from other services, other nations' military journals, and academic publications. Even if you don't have time to read every issue cover-to-cover, skim the contents page and see what jumps out. Give those a read, and see what your peers or other experts are writing about. Not only will you find inspiration for your own writing, you'll also just learn about developments in your branch or in the Army in general, or glean something from a historical analysis.
Pick Some Potential Topics
Great, you're on board with helping improve the Army through writing. What can you write about? A great source for material is to target an issue or problem that you see. What makes you frustrated at work, or what shortcomings do you see that others don't? Did you just complete a major training exercise where your unit did something unique? Your topic can be improving a clunky administrative process, a development in technology in your field (from either the U.S., an ally, or a potential adversary), or just information sharing about your recent exercise with multinational or joint partners. Choose something relatively narrow, within your field of knowledge and work, as you'll have the most pertinent experience in that area. It's unlikely that any of us will rewrite Clausewitz's On War in our first few years in the Army.
Once you have a potential topic, start looking into it. For example, why does the Army have this policy? Why do we do things the way we do? Perhaps you'll find a pretty satisfactory answer, and that's okay. What may seem confounding at first may have a perfectly reasonable, but not immediately apparent, justification. While you just lost your writing topic, you learned about something in the process and improved yourself. Eventually, you'll find a topic where you maybe disagree with the justifications for the Army's current practice, and that's where you can make a meaningful contribution.
Talk to Others in Your Field, or Find a Co-Author
While your writing should be a product of your own ideas and analysis, you'll want to avoid closing yourself off entirely. By discussing your ideas with others, you'll better form your ideas and analysis. If you proceed alone, you may fall into the trap of confirmation bias. Talking to others can also weed out topics with existing answers. Go ask your Master Gunner why we do gunnery certifications in a certain way or go ask your Battalion S3 why our doctrine has the battalion fight in a certain way. Even if they don't answer it for you, you'll better develop your topic and your ideas, and start getting those creative juices flowing.
Another idea to help lighten the load or get multiple perspectives on an issue is to find a co-author. It can be a peer junior officer who is also interested in improving the force. Or, consider co-authoring with one of your NCOs after a successful training exercise so you can get their perspective on how things went. It's also a great way to develop your subordinates for all the same reasons that writing is good for your own analytical skills and knowledge of your field. Finding someone to talk to throughout the process will ensure your piece is relevant to readers in your field and that it makes a meaningful contribution.
Research and Write However Works Best for You
Everyone has a different writing style and also a different way of writing. Unlike during your studies, when writing of your own accord, there's no due date. Even if you set a date to finish just to keep yourself accountable (also a good idea!), you have flexibility. If new information comes up or work gets especially busy, you can take some more time. A few good practices may be to keep running notes or an outline so that, as ideas pop into your head, you can record them together and then simply expand on them when you get to your formal writing portion. A good outline will also make it easier to organize your thoughts, then simply fill in the details as you go.
In terms of research, you don't necessarily have to read a hundred primary and secondary sources, or gather thousands of pieces of data. However, you must be sure to properly cite any external work that informs your analysis and conclusions. If you're writing about an experience of you and your unit during an exercise, then you'll likely need very few citations. While they're a little tedious to complete, citations ensure proper accountability for your work and are also helpful for readers to find other works in a field that they're interested in.
Have Your Peers Review Your Writing, Formally or Informally
Just like for tips 3 and 4, getting external feedback throughout the process, and especially right before you submit your piece, is essential. Ask a peer or a superior officer, like your commander or direct supervisor, to proofread your piece. This can be both for checking your technical writing, like sentence structure and word choice, as well as for substance, giving any final thoughts or questions to help you refine your analysis and argument. This piece is for external readers, not just yourself, so it's important to get a reality check from people who are in your target audience.
Submit Your Piece to Military Review, Your Branch Journal, or Other Publications
Finally, your piece is done! Time to share your knowledge and thoughts on your topic with your target audience. Where you submit your piece should depend on that target audience. If it's a general, Army-wide publication, then Military Review would be a great spot; just note that Military Review is more academic than many other journals, so their pieces typically require significant citations and original research. The NCO Journal is another Army-wide option, as is this website, the Center for Junior Officers! If your piece is specific to your branch or contains lessons learned that are best suited for a specific subset of units, then consider a branch-specific journal. All journals' submission pages are listed at the end of this article. There is also a plethora of military blogs that you can submit to as well. If you publish outside of an official military publication, make sure you add the standard DoD disclaimer that the views in your article are yours alone; you can see the bottom of this article for an example.
Before submitting, read through the publication's submission rules to ensure your piece meets their guidelines and format requirements. Once you're ready, submit however the journal requests you to, usually by email or uploading a version online. And then wait for them to get back to you! Congrats! You've completed the process. Even if the journal doesn't accept your publication, you can continue submitting elsewhere. And even if your piece never gets published, you can always share the knowledge and analysis with others and know that you improved yourself by taking on this task.
Conclusion
A final note on avoiding illegitimate reasons for writing and publishing. Some officers may feel like they have to write an article, either because they get tasked as "forced development," or because they're hunting for an OER bullet to try to stand out. While you certainly should take credit for your work, and hopefully your leadership healthily encourages development and writing, the focus should be on stewarding the profession and developing your field, not on trying to get a trophy to hold over your peers' heads.
Hopefully, this piece is helpful in not only kickstarting your career as an Army writer but also inspiring you to prioritize that in your career. As junior officers, you have a unique opportunity to provide fresh perspectives to an organization that is very used to doing things by the book and in the ways we've always done things. Happy writing!
Some Army Journal Links
———————
Captain Josef "Polo" Danczuk is an Air and Missile Defense Operations Officer in the 53d Digital Liaison Detachment, New York Army National Guard. He previously served on Active Duty in the 5th Battalion, 7th Air Defense Artillery, a Patriot battalion in Germany. He is currently a student at Columbia Law School and is a 2022 CJO Leadership Fellow.
The articles and other content which appear on the Center for Junior Officers' website are unofficial expressions of opinion. The views expressed are those of the authors, and do not reflect the official position of the United States Military Academy, Department of the Army, or Department of Defense.
Related Posts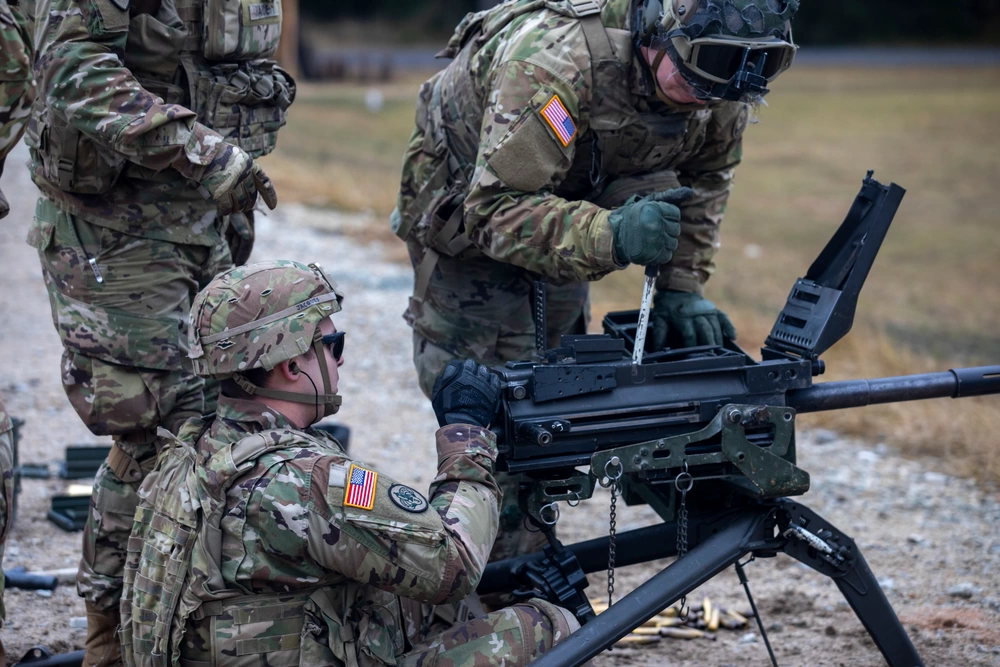 Sadly, Helmuth von Moltke was correct in that "no battle plan survives contact with the enemy".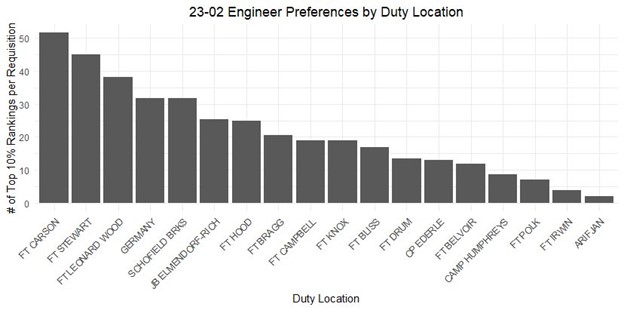 Career, CJO Series, cjo-blog, Events
It's that time of year again! The AIM Marketplace is complete, the algorithm has run its course, and Requests for Orders (RFOs) are rolling into mailboxes!