Record Military Pay Raises for 2023 and What They Mean- Tips to Help Junior Officers and their Troops
By: Mark Erwin and James Watson
Both chambers of Congress have proposed a 4.7% pay increase for troops next year. Combined with potential increases in BAH rates as well, this could put up to an additional $2,000 in the pockets of some lieutenants as much as $4,000 for some captains. This is a sizeable increase in pay compared to the  2-3% annual cost of living adjustment Soldiers typically see. While this potential significant pay increase is aimed to help troops with inflation and the higher price of goods, it draws into focus how junior officers can think about their personal finances and that of their soldiers.
Leaders should think about what they will do with this (seemingly additional) money and how to talk to Soldiers about their own finances in a meaningful, authentic way (SEE COMMENT – 'talk to Soldiers" is vague – especially to an officer who may be driving around in his new mustang 60K in debt and may not know any more than his soldiers about financial health). Fostering open conversations between Soldiers and leaders about financial decisions, both good and bad, helps to create good financial habits that can avoid issues to personnel readiness. Before you start these conversations, do your research on what resources are available on post. Schedule meetings with these SMEs and sit down with them to understand what services they may be able to provide to your formation. Additionally, Military One Source (link) provides a number of additional resources that may be leveraged remotely. These resources are provided by the Department of Defense and the Department of the Army for your Soldiers, so don't shy away from leveraging them as needed. To locate the resources at your post, use this tool .
Personal Financial Considerations
The truth of the matter is that not all officers approach money the same way. Your own experiences shape your knowledge and attitude towards finances, both good and bad. Some may have made the right decisions from the start of their careers, but others learn the hard way through experience. At a starting point, officers should consider the following actions:
Create a budget. Many financial experts advise people to create a budget and track how they spend their money. Creating this tracking document will not only help manage monthly income and expenses, but it will also increase awareness of spending and saving patterns. Military One Source, as well as your local installation support network, provide you with resources including their Money Matters Course Series.
Save for future life events. Buying an engagement ring, car, or house requires a sizeable upfront payment. You've lived off the paycheck that you've had, so consider increasing the amount you contribute to your savings account so that you can increase the savings you have for these future expenses. The greatest challenge a young Soldier may have to overcome is bad debt; an 8% return on your investments does nothing for you if are battling against paying down an 18% APR on credit card debt.
Compare Renting vs Buying. It can be tempting to jump into homeownership at your first duty station. Carefully consider where you are stationed and the future of that area before making a decision to buy. COVID and inflation pressures have caused an upset in the housing market. As the Federal Reserve grapples with how to tamp down inflation and mortgage rates increase, the decision to buy a home should be weighed carefully.
Understand Taxes. There are a lot of tax considerations for troops, including the possibility of state income tax efficiencies and BAH not being subject to federal taxes. It's important to know tax policies, the tax bracket you are in, and how to minimize your tax burden when necessary. This applies to basic pay, but also to real estate, investments, College Savings 529 accounts, and tax-deferred savings. One major tax consideration for all service members is the Thrift Savings Plan (TSP) which offers both a Roth and Traditional IRA option for service members. Additionally, the new retirement plan includes a TSP contribution match. To understand these options, start with this article.
Prepare for Retirement. "You can't borrow for retirement." While it's important to enjoy life and save for short-term expenses, you also want to begin saving for retirement. The principle of compounding interest makes clear the value of investing early in life. Knowing the difference between a Roth and a Traditional IRA and diversifying your long-term savings are important to consider now. For a comprehensive look at all the topics we have talked about so far, you can also consult the Armed Forces Financial Guide.
Financial Topics to Discuss with your Soldiers
In addition to taking care of your own finances, you should also help your NCOs and Soldiers deepen their understanding of personal finances as well.
Talk about the importance of setting financial goals. Caring about your Soldiers goes beyond their time in your charge; their decisions while in your care will positively (or negatively) impact the rest of their lives. Hold open and honest conversations about financial goals and then help them connect behaviors that move them in that direction. These conversations can take place in formal counseling sessions or in less formal environments like cooling down after PT.
Help Soldiers understand their LES. Have everyone print their LES and then walk through it. Explain the healthcare premiums, the housing stipends, the tax-free nature of BAH, and the value of retirement or TSP contributions. Helping Soldiers understand the true cost of their pay—which is much more than many understand—will give them skills to understand their benefits in the present and beyond.
Encourage storytelling. We can all learn from one another. Leverage your senior NCOs to communicate what they have seen (both good and bad) from their years of experience. Share some of your lessons as well. Your Soldiers will care more about hearing the trials and triumphs of relatable figures than from some random person or abstract website.
Role model behavior. Your Soldiers and NCOs will learn from your behavior, including your financial behavior. If your Soldiers see you with a $6 coffee in your hand every day or driving a new $60,000 truck fresh out of BOLC, they may not connect with you when you discuss responsible financial behaviors. The line that might get offered up is "Sir, if I made what you made, I wouldn't have financial problems…" While this isn't necessarily true, it speaks to the larger point that personal finances are personal, and largely about behavior. Members of Gen Z have been shown to be very sensitive to hypocrisy, so lead by example.
Don't Assume: Don't assume that your Soldiers also understand these things just because you know the true cost of a 10% interest car loan or how to shop around for the best deal on a mortgage. Not everyone comes from the same background, nor have they had the same educational opportunities. Have conversations with your NCOs and Soldiers to understand their level of knowledge. Then create an environment where soldiers can ask questions and learn from each other and the leaders in your unit.
When pay raises take effect in January, it will be much needed, based on the Sergeant Major of the Army's recent article and the Secretary of Defense's recent memorandum. Maybe treat yourself or your family to something you value. But also see it as an opportunity to deepen your understanding of finances and help your Soldiers and NCOs make the best use of their pay as well. Doing so will set yourself and your Soldiers up for success in the present and well into the future.
---
Lieutenant Colonel Mark Erwin is an Army Reserve officer assigned to the Center for Junior Officers. Prior to this position, Mark served as an instructor with the Department of Behavioral Sciences & Leadership teaching Military Leadership for three years. Mark's other Army Reserve assignments include operational positions with the State Department Bureau of Counterterrorism and the Joint Staff J2 supporting active-duty units. After receiving his commission in 2005, Mark served on active duty for six years, including a 15-month deployment to Iraq as a Scout Platoon Leader in OIF 06-08, before transitioning to the Reserves. Mark's civilian career involves over seven years in the federal government, which began at the White House as a Program Examiner in the National Security Division in the Office of Management and Budget (OMB). Mark also worked at the Department of Veterans Affairs as an Advisor to VA Secretary Bob McDonald in 2015-2016. Mark is now the Director of a leadership program at a high school in Washington DC.  Mark is a 2005 graduate of West Point. He also holds a Masters degree in Public Administration from the Maxwell School of Citizenship and Public Affairs at Syracuse University. He lives in northern Virginia with his wife and children.
---
MAJ James Watson is the Operations Officer for the Center for Junior Officers (CJO) at the United States Military Academy. He is a 2013 Graduate of the United States Military Academy with a Bachelor of Science in Law. He holds a Master's Degree in Organizational Psychology from Columbia University. MAJ Watson was previously assigned as the deployed Commander for the 24th Composite Supply Company, in support of 1st TSC. Prior to that assignment, he served as the S3 and Deputy SPO for the 13th CSSB, Joint Base Lewis McChord. As a Lieutenant, he served as a Company XO, Platoon Leader, and Maintenance Control Officer for the 1-16th Infantry (Iron Rangers) 1 ABCT, 1 ID out of Fort Riley KS. 
The articles and other content which appear on the Center for Junior Officers' website are unofficial expressions of opinion. The views expressed are those of the authors, and do not reflect the official position of the United States Military Academy, Department of the Army, or Department of Defense.
Related Posts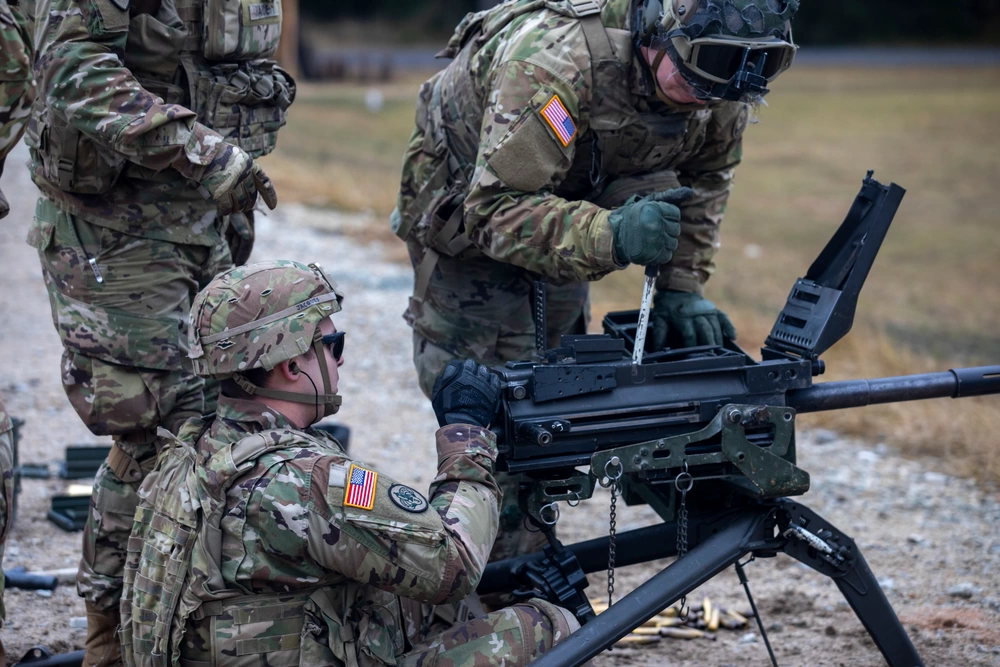 Sadly, Helmuth von Moltke was correct in that "no battle plan survives contact with the enemy".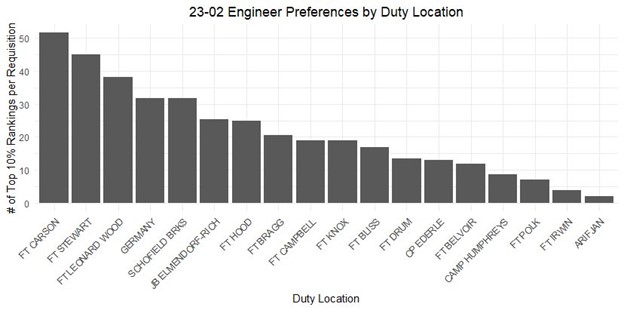 Career, CJO Series, cjo-blog, Events
It's that time of year again! The AIM Marketplace is complete, the algorithm has run its course, and Requests for Orders (RFOs) are rolling into mailboxes!