So You Got Selected for the Reserves
By: Seth Bush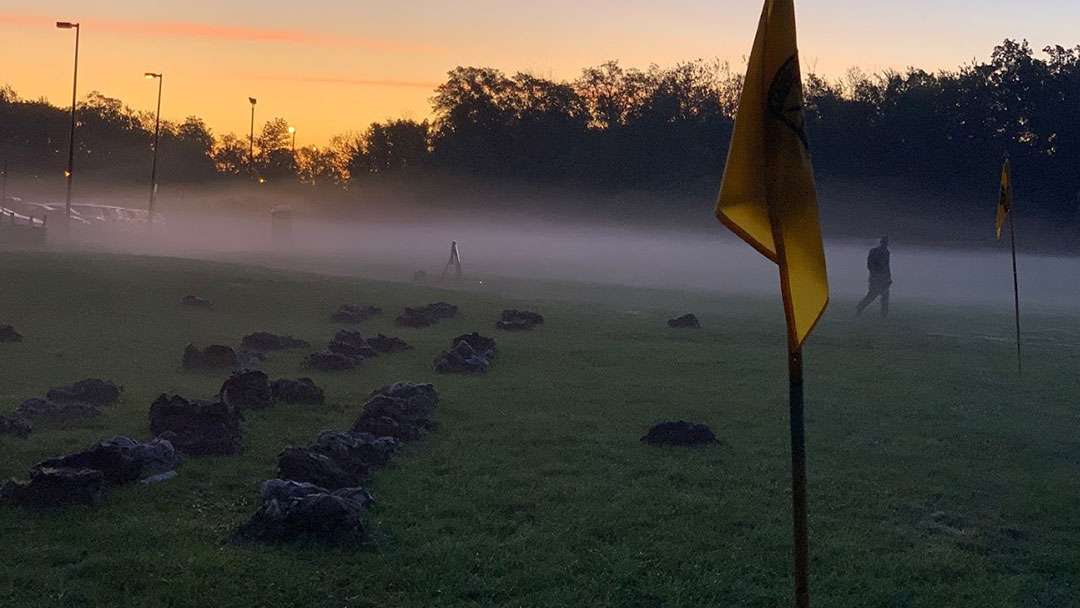 It's near the end of your first semester in your senior year of ROTC, and accessions are just around the corner. In a matter of days, you will find out whether or not you were selected for the Branch of your choice and, more importantly, if you made the cut for active duty. That time finally comes, and as the list of names and Branch selections are read off, you're not among them. You sit slumped in your chair, dismayed that you will not be joining your peers in the active Army, and your entire career and life path have changed in a moment. I am here to tell you that in no way should you be upset with yourself or the Army. "Why?" you ask. Because you have just been handed the chance for a more incredible opportunity of adventure, self-fulfillment, and leadership than your active duty peers ever will.
Over the next few years, the careers and lives of those selected for active duty have already been determined for them. Where they will be stationed, what schools they will attend, what positions they will hold, and what their day-to-day lives consist of are mapped out almost entirely. This is not true for you. Over the next few years, and longer if you choose to stay, you will have an opportunity to do many things those on active duty will not. You will have fewer resources available to you than them, your time will be divided between your civilian career and the reserves, and your soldiers will be in the same boat. At the same time, you will be expected to meet the same standards as those in the active Army with less help and less time. What does this mean? You will learn to adapt and innovate in a way they are not be expected to. Your career will be up to you, and it will depend on you. Your career manager will not reach as often if at all, to help you manage your progression, and you will have to find your follow-on assignments with little to no help. In the Reserves, you will have to be resilient in ways your peers who went in the big Army won't.
When I had pinned on my gold bars, the professor of military science shook my hand and said best of luck. This would be the attitude of active duty officers towards the Reserves I run into regularly, and so will you. However, it is merely because they do not understand how to navigate a career field that requires you to do so independently minded. It is essential to keep in mind that no component is better than the other. Each has its strengths and weaknesses, and its personnel may have different preferences for carrying out business, but this does not mean that they are unequal in service in any way. While active duty is prone to look down on the Reserves because we do not wear the uniform every day, we're still soldiers, and we are still expected to meet the same requirements. This should not discourage you; in fact, it should provide you with the motivation you need to excel in the new and challenging career path you are about to embark on.
In the seven years I have been in the Army Reserves, I have spent four of them mobilized in the U.S. and on active duty orders augmenting Active and Reserve commands. Is this a common occurrence for Reservists? Yes. If you want it to be. There are countless opportunities to mobilize, deploy, or be called up to active duty to assist with ongoing missions and training requirements. These are unique opportunities that most won't get in the active component. I was able to select the specific assignments I wanted to be included in, and they were only 12-month tours that, as long as they were voluntary, I could leave if I needed to. I have served as a Mobilization and Power Projection Officer in the G-3 shop for a Theater Sustainment Command. At that time, I was the only First Lieutenant in the U.S. Army to identify, resource, mobilize and re-deploy units from the detachment level to a division headquarters on multiple occasions. As a junior officer, I was working at a level that none of my peers would until they became senior field grades. I was working in a complex and challenging environment while being coached and mentored by subject matter experts well above me in rank and experience. This unique opportunity provided me with a depth of knowledge and experience that most people do not get access to until near the end of the career in both the military and the civilian world.
After finishing my time at the Theater Sustainment Command, a mentor recommended me to a senior leader at the Army Materiel Command, who promptly offered me a position working in the Army Pre-Positioned Stock Program. There the Army manages the war reserves and essential equipment store and maintained across the globe to assist current operations and in preparation for contingencies. I was still a First Lieutenant, the only one in the headquarters and only one of five on the entire installation. After eight months there, I would be transferred to the readiness and mobilization section, where I would coordinate daily with staff at the pentagon to write, monitor, and organize HQDA mobilization policy for the next year. When my time came to an end on orders, I chose to return to a civilian life and a Reserve status. This meant I could focus on my civilian career and education while maintaining my position in the Reserves and use my new skills and experiences to enhance both career paths.
These incredibly challenging and higher echelon positions were only available to me because of my status as a Reservist. I have spent most of my career working with skilled professionals in environments that presented complex and wide-ranging issues that had to be addressed and resolved skillfully and tactfully. I have gained experience and skills that most people will never have an opportunity to gain or explore. Whether you volunteered for the Reserves or were selected for them, these unique possibilities are open to you now. It will be an opportunity to develop at a faster pace than your active duty peers, to explore assignments and places they've never heard of, and to take on a level of responsibility you can transfer to other parts of your professional and personal life. Take it from me, I had no desire to be a reservist, and now I wouldn't trade my status or experiences for any active assignment in the world. Lean into the opportunity you have been given. You will be a better leader and a better soldier for it.
———
Seth Bush is the Commander of the 303rd Water Purification Company, US Army Reserves. He is also a CJO Leadership Fellow.
Image from: US Army ROTC, RIT