So You're Getting Ready to Host a Cadet? (A Platoon Leader's Checklist for CTLT)
By: Don Gomez & Seamus Matlack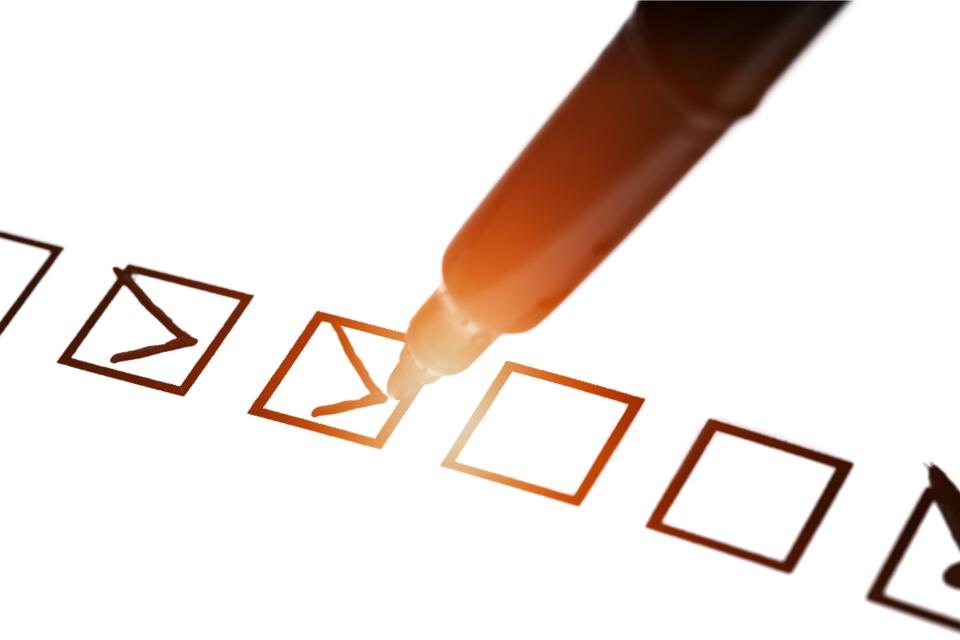 Congratulations! You have been entrusted with an incredible responsibility – stewarding one of a Cadet's most impactful experiences: Cadet Troop Leader Training (CTLT).
Whether you were specially selected for this duty, eagerly volunteered, or were "voluntold" to host at the last minute, this checklist can help you provide the best possible experience for both yourself and your Cadet.
Every CTLT experience is unique, and this checklist will not apply to all situations, but you may find the below recommendations useful in fostering as positive an experience as possible.
The checklist will focus on things to do before, during, and after the CTLT experience. It uses the troop leading procedure (TLPs) as a framework, and just like the TLPs, you may have to tailor these to your situation (i.e., some things will have to be done in a different order to accomplish the mission).
BEFORE
As soon as you know you will be a sponsor, it's time to start working through the TLPs.
Receive the mission / Issue a warning order
   ☐ Reach out to Cadet
It is often possible to know in advance who you will be sponsoring. While you are likely just "1LT x 1" on a spreadsheet at your unit, the Cadet who is coming your way may know where they are going. Use your chain of command and communicate through your S3 (or sometimes S1) channels to try to find out who you will be sponsoring. Once you get the cadet's name, send him/her an email (you may have to look on their school's website, do a quick search of social media, etc., but make an effort to initiate contact.). Communicate as early as possible – even if it is just an email or text message saying that you will be the sponsor.
And in fairness, sometimes you won't find out the name of the Cadet until they're standing in your office – but you should make the effort to "lead up" and ask your chain of command for the name/info as early as possible.
If you do make contact, be sure to ask your Cadet what they expect to do and see during the CTLT experience (what branch are they considering choosing, what questions do they have in advance, etc.). Use this info as you begin building your plan.
   ☐ Talk to higher
Company Commander / First Sergeant
Battalion Commander / Command Sergeant Major
The goal is to receive expectations from higher. Set up a meeting with your Company Commander to discuss expectations/receive hir or her intent. Even better, set up an office call with your Battalion Commander and Command Sergeant Major early to get their expectations (but only after engaging with your rater first). They may have very specific things that they want you to do – and they can often open doors to opportunities you might not have considered.
   ☐ Inform your platoon/section
Let your platoon/section know that while you (the officer) will be the official sponsor and the Cadet is there to learn about the Army through their experiences in that platoon/section. You're likely to hear some snark or sarcasm, but be genuine about how important these interactions will be – your platoon/section can literally set expectations in a future officer that may be hard to break for years.
Most importantly, if you take this seriously, your platoon/section will take it seriously.
Reconnaissance
   ☐ Review the training calendar
What training events will be occurring while the Cadet is visiting? If you're lucky, the visit will be during a major unit training event. If that's not the case, what other events are going on? Do not neglect routine activities because they lack excitement. Maintenance is training. Turning in equipment is training. Property accountability is training. These are all events that Cadets do not normally get to see at their home institution.
If there is little training occurring in your section during the visit, look to your adjacent platoons/companies. Ask your friends in other units what training is going on. Don't restrict training opportunities to just your unit.
Consider having the cadet lead a LPD – you could have him/her use resources from the Center for Junior Officers.
Sponsoring a Cadet is a ticket to opportunities you do not normally have access to as a junior officer. Units will bend over backwards to provide developmental opportunities for a Cadet – but you have to do the groundwork to access them.
   ☐ Review the social calendar
Does your unit have a hail and farewell during the visit? A ball? An informal "officer call?" These are great opportunities to share with your Cadet to showcase another side of Army service. Even if these are events you may not enjoy attending, it is worth making an exception to share the opportunity with your Cadet.
   ☐ Review your personal calendar
You have a life too, and you have to be honest with what you can accomplish. Sponsoring a Cadet is a huge responsibility. There may be days during CTLT where you have to pull away to take care of something personal or a serious issue at work. If you can identify these early, you can ensure that the Cadet is covered for those periods. Coordinate with your fellow PLs or the XO and have your cadet shadow one of your peers if possible.
Make a tentative plan / Complete the Plan / Issue the Complete Order
   ☐ Brainstorm with your platoon/section
If time allows, bring your platoon/section leadership in for a brainstorm session. Ask your NCOs what they think a Cadet should do and see. Even better, try to establish a period of time where your Cadet can spend time with just NCOs and junior enlisted soldiers – away from you. This is likely one of the rare opportunities the Cadet has to interact with NCOs and junior enlisted before arriving to a unit as a brand new Second Lieutenant.
Consider having your cadet conduct a counseling session with the PSG (here is some info that might help him/her prep).
   ☐ Write out the plan
It helps to actually put the plan to paper. This doesn't have to be formal – it can be as simple as writing it down in your notebook, adding activities to an Outlook calendar, or building a one-slider CONOP. Getting the plan out of your head and into something you can reference will keep you on track during the experience.  We all know plans change, but listing out the major events/activities you plan to do with your cadet will help ensure the experience is a fruitful one. You can consider sending the general plan (and perhaps a packing list and recommendations on how to prep) to your cadet prior to his or her arrival  – you should certainly provide them as detailed a schedule as possible once they arrive.  Bottom line – you don't want your cadet showing up to work each day during his/her time without a plan for the day.
   ☐ Inform your higher headquarters    
It's a good idea to give your higher headquarters (Company Commander at the minimum) an idea of what you intend on doing. This ensures that there are no "surprises" come execution time. Additionally, echelons above your headquarters likely have plans for your Cadet as well. Your higher headquarters may be able to fill you in on those dates and times.
DURING
Supervise / Inspect / Refine
   ☐ Welcome the Cadet
If possible, be there when and where your Cadet arrives. Nothing demonstrates care more than putting in the work to be present. Additionally, you should strive to be enthusiastic about this meeting. Understand that while this may seem like a "duty" that must be done to you – or even a distraction from the work you need to accomplish – to the Cadet this is an important aspect of their development, and they are looking forward to meeting you.
Ensure your cadet has your contact information and establish ground rules and expectations for communication. Should they check in with you each evening?  Do they know how to get to work/their place of duty each day (e.g., are you picking them up, are they use post transportation, etc.)
   ☐ Ensure quarters are adequate
Take the time to ensure that the Cadet's quarters are adequate and that everything is in order. Even if this is just a cursory visit, demonstrate what leadership looks likeby being there. Your Cadet will remember this. You might also consider visiting their quarters at least once during the CTLT experience to ensure they're behaving accordingly (is the place filled with liquor, are they taking out the trash – you know – the stuff you look for when you visit your soldiers!)
   ☐ Counsel your Cadet       
It is a good idea to sit down with your Cadet in the same way you might sit down with your platoon/section sergeant to conduct initial counseling. The purpose is to set expectations for what success would look like during the visit. Additionally, it is common for some units to send a Cadet back with a mock "evaluation." If this is the case, it is important that you have this initial counseling to give your Cadet the best chance of performing well.
    ☐ Talk – and explain
Talk to your Cadet and tell them about your experiences. Tell them what you are doing as you are going through your duty day. Explain it to them and most importantly, explain why you are doing some of the things you are doing. By the time you get to be a platoon or section leader, there are lots of things you have learned that you tend to forget were not always common knowledge. Explain.
    ☐ Listen – and learn
When your Cadet speaks, listen. They have experiences too and want to try to match what they are learning at their institution (abstract theory) to the reality of what is happening in the force. Try to understand where they are coming from and what their concerns are.
There is a tendency for CTLT mentors to become hyper-focused on the practical things that a junior officer does – which is good – but it shouldn't come at the expense of having intellectual conversations about the state of the Army, military service, and current events.
   ☐ Be prepared for changes       
Training events will get canceled. Emergencies will occur. The post Commanding General may decide to host all of the Cadets for dinner with little notice. You put together a good plan, but be prepared to shift as things will inevitably change. Go with the flow and explain to your Cadet that this is part of the Army. Consider having your cadet use items or info from The Center for Junior Officers – as either a planned experience or to fill an unexpected opening in the schedule.
   ☐ Keep your chain of command informed
As you begin executing the plan, keep your chain of command informed. If there are any issues, let them know immediately.
Take pictures and send them up – and provide copies to your cadet!
AFTER
   ☐ Conduct out-counselling
Just as you performed an initial counselling, sit down with your Cadet at the end of CTLT to close-out. Determine what went well and what could have been better. Did the Cadet get to see and do everything desired? Is there anything that happened during the experience worth revisiting or discussing in more detail? Most importantly, take the time to officially close out the CTLT experience with your Cadet. This counseling serves as a great bookend to that experience.
   ☐ Conduct an AAR
This can be done on your own, but to the best of your ability, try to involve all of those who were a part of the experience – especially if your platoon/section played a large role in the visit. Conduct the AAR and capture lessons learned. These lessons will be valuable for everyone involved and will directly feed into the next step (below).
   ☐ Write the report
Some units may require that you build a storyboard or some form of a report that captures the CTLT experience. Other units may not. Either way, it is a good idea to capture the experience in some tangible form – just as you did with the original plan – and submit it to your higher headquarters. Even better, you can get your Cadet involved in the process early, before the end of the experience so that they can see what the process looks like.
While it may seem silly to the Cadet, it's actually good practice for report and significant activity writing that becomes important for junior officers.  You may suggest the cadet write a short article on what they learned from their experience – and submit it to the Center for Junior Officers for publication.        
   ☐ Follow up with Cadet  
After some time has passed, it's a good idea to follow up with your Cadet. Send an email or a text and see how things are going. You're likely to get some feedback on the experience after the Cadet has had some time to reflect. Additionally, you may have something additional to add as well after your own reflection.
Final Thoughts
CTLT experiences will vary from Cadet to Cadet and from mentor to mentor. Sometimes timing is tough and it is difficult to provide the world-class experience we all wish we could. Still, the decisive factor is leadership. If the mentor takes it seriously, others around will follow. The relationships built in the few weeks of CTLT may grow into something long-term or fizzle away at the end of the summer. Like most things in the Army, you will get out what you put into it.
———
1LT Seamus Matlack and MAJ Don Gomez are 2021 CJO Leadership Fellows
The articles and other content which appear on the Center for Junior Officers' website are unofficial expressions of opinion. The views expressed are those of the authors, and do not reflect the official position of the United States Military Academy, Department of the Army, or Department of Defense.
Related Posts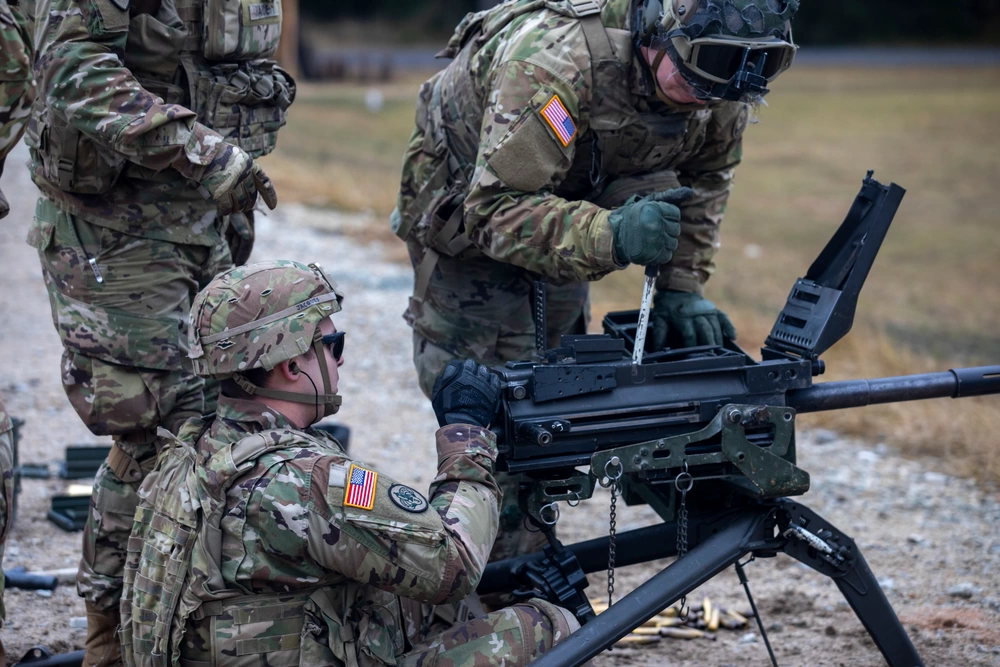 Sadly, Helmuth von Moltke was correct in that "no battle plan survives contact with the enemy".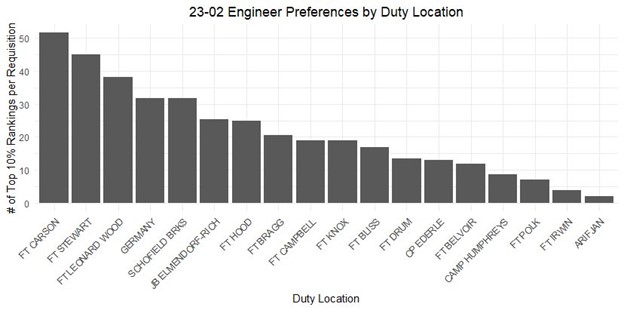 Career, CJO Series, cjo-blog, Events
It's that time of year again! The AIM Marketplace is complete, the algorithm has run its course, and Requests for Orders (RFOs) are rolling into mailboxes!