Suicide in the Military: Life Desperate for Balance
By: Shawnta DiFalco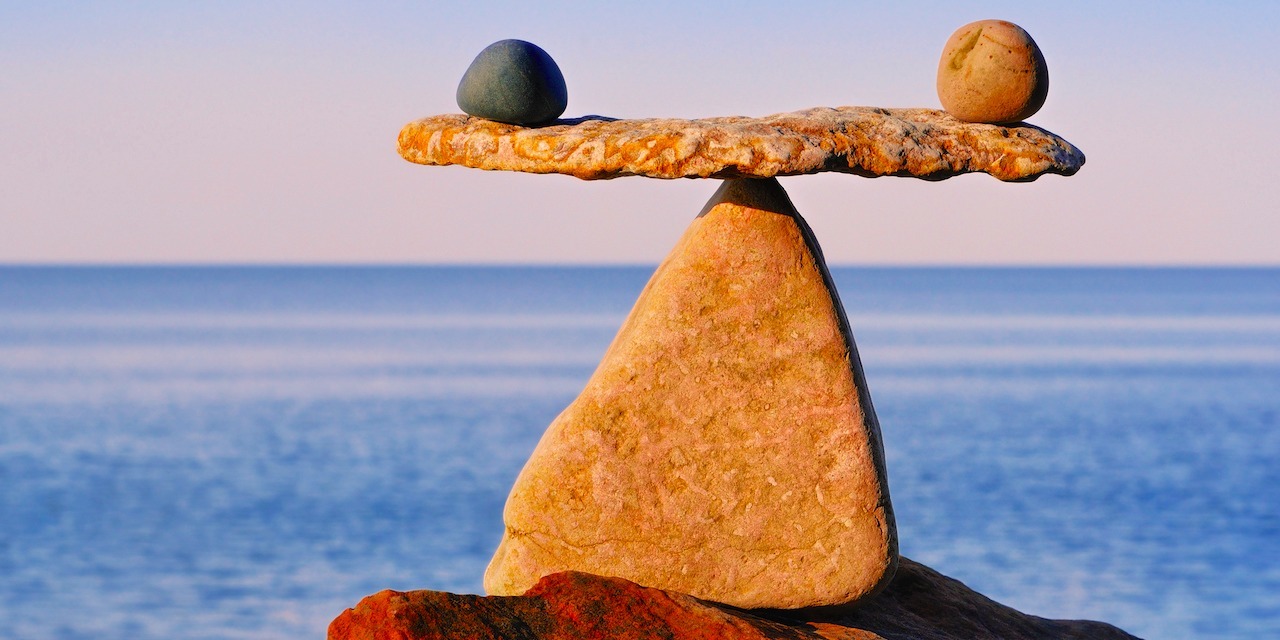 "Those who have a 'why' to live, can bear with almost any 'how'."
-Viktor Frankl
The 2021 Costs of War Research Series, supported by Brown University's Watson Institute, published a multitude of studies that examined the cost of the post-9/11 wars through several different lenses. One such study, High Suicide Rates among United States Service Members and Veterans of the Post 9/11 Wars, by Thomas Howard Suitt, III, investigated suicide as a consequence of the continued U.S. participation in the Global War on Terrorism. The most alarming statistic estimated that "30,177 active-duty personnel and veterans of the post-9/11 wars have died by suicide, significantly more than the 7,057 service members killed in post-9/11 war operations."[i] The U.S. government continues to attribute military suicide rates primarily to combat-specific scenarios. However, psychological distress of the type that can lead to suicide extends far beyond combat conditions; it is far more likely to be caused by pointless pathologies of the military as an institution. Recognizing this fact requires courage and leadership since the adverse experience within the military itself is potentially more complex and enduring than the intense but temporary experience of war.
To many of those currently serving, what stands out as most confounding about suicide in the ranks is not its prevalence, but a wholescale denial of how the military lifestyle outside of combat deployments encourages psychological disruption. Far from being a mysterious correlation, the connection between psychological disequilibrium and stress has been studied extensively. Research confirms that humans work to create equilibrium in their lives and that when their needs go unmet, they enter into an adaptive process.[ii] The process continues in a cycle whereby humans continue to work toward balance and are faced with disruption when the process is repeatedly interrupted. Such disequilibrium causes emotional pain, leading to hopelessness. What interrupts service members' equilibrium? The military. Constantly.
Traditional diagnoses of post-traumatic stress disorder (PTSD)/anxiety have been a little off-the-mark when one looks at the suicide rates in special populations of service members, namely the Special Operations Forces community. This elite group of Soldiers has experienced the most intense training and preparation for hostile action, while experiencing some of the highest deployment operational tempo. People in this community experience a collection of stressors, not all related to hostile action, that induce distress, anxiety, and anger. As explained in "Operator syndrome": A Unique Constellation of Medical and Behavioral Health-care Needs of Military Special Operation Forces"[iii], "the term allostatic load refers to the 'accumulation of physiological, neural, and neuroendocrine responses resulting from the prolonged chronic stress; and physical demands.'" The allostatic load of this career choice includes all the stresses of a regular Soldier and more.
The culmination of this intense and perpetual stress spews a storm of issues for both Soldiers and their leadership. Soldiers become irate and act out; senior leaders then grow nervous about erratic Soldiers and add more processes for cover and "accountability." The central irony here is that most of those people able to obtain treatment are not receiving therapy/treatment just for wounds, whether psychological or physical. The fact is, they are receiving treatment for the Army writ large. Among the Special Forces community, PTSD and Traumatic Brain Injury (TBI) diagnoses are merely what get individuals in the door for treatment. Do these tools address the institutional stresses that create the condition? Only indirectly and at the subjective level.
Why does the Department of Defense turn its back on what appears to be an obvious foundation for service members' suicides? Simple: the government would have to admit that not only does exposure to explosions, TBIs, or death cause the stress that renders one desperate enough to take their own life: it is the farcical day-to-day life that service members are asked to lead that causes significant psychological disequilibrium or discord. This article does not aim to deny the importance of focusing on combat-related contributors to suicide. Rather, it demands accountability and recognition that service members are subjected to potentially grave stress inducers outside of combat situations and that the suicide rates among military members who have never experienced combat deployments outpace that of members who have.
Ask anyone currently serving in the U.S. armed forces why the suicide rate is so high and you will eventually gather the response that military life – whether in garrison or in war time – provides no assistance for life balance. The constant goodbyes, broken relationships, bad nutrition, family disruption, pay issues, canceled vacations, canceled leave for insufficient reasons, lack of administrative support, mandatory moving, inadequate medical/behavioral support, frustrating bureaucracy, civilians (and contractors) who punch a clock as opposed to moving the organization forward, wholescale job duty changes every few years, and overall lack of purpose and balanced work expectations – this list of factors barely scratches the surface of why service members are choosing to die rather than continue to live in chaos.
While each U.S. service component has its own shades of disappointment, Army Soldiers have the added bonuses of an ever-changing physical fitness test without consistent access to workouts and proper equipment, ancient and eating-disorder inducing body weight standards, flawed personnel accountability systems that allow bullies/perverts to ascend in rank, and a system that encourages Veterans-now-contractors to usurp service members' meaningful work. Further, most service members come from disadvantaged homes and are attracted to the military because of the financial options it offers, not because the lifestyle is attractive. Once in the military, each quickly realizes that a stark lack of options exists, that service is coupled with demeaning servitude.
The disequilibrium within the Army mirrors the chaotic lives many Soldiers joined to escape. Soldiers enter the Army in the hopes of finding order, organization, and loyalty only to discover that they are caught up in a never-ending cycle of unpredictability, arbitrary hostility, routine violence, and fake accountability and "resources." Trap a once-aspiring individual in this mire of harmful inconvenience and you soon have a hopeless human being who makes irreversible choices.
Returning from a recent deployment to Iraq offered me insight into one aspect of bureaucratic/situational military stress and what it is like to come home from a war that the public has largely forgotten. Many despondent Soldiers have credited feelings of isolation and depression to moral injury, or the belief that one has been forced to compromise their moral beliefs. As Soldiers attempt to reintegrate into society they are forced to deal with how they experienced moral injury while on the battlefield. This is one aspect of post-deployment stress. However, it is simply one of many.
To further compound the feelings of moral injury, Soldiers feel alone in their experience. Fellow service members are uninterested in your experience. They may care about you, but they don't care about your deployment. Returning service members who were serving in situations other than traditional high-stress deployed combat often feel their contribution was little valued or feel unjustified in discussing the stress of their deployment. Instead, they come home quietly, pretend to re-engage, and swallow the resentment they feel when no one appears to care that they are back home. Bases like Ft. Hood and Ft. Bliss that receive Reserve Component Soldiers stateside following foreign deployments are so numb to the constant rotation that they don't even welcome home the overseas rotator with any fanfare. Instead, an uninspired E5 now rules their post-deployment schedule and even when they outrank this person, they do not dare make demands for fear of being dealt an extended timeline in Texas.
Reserve Service Members at post-mobilization sites are pulled through a series of pitiful, contractor-led post-deployment briefings that offer promises of reengagement support; however, the contractors are as uninspiring and controlling as the E5s who greet you with rote officiousness when you touch American soil for the first time in ten months. My own experience in Texas was so controlled that I experienced more anger than I had ever felt in my life – prohibited from consuming any beverage with alcohol, from leaving the base, and even from seeing my family until I had properly behaved myself through the process. During the post-medical and behavioral portions of the post-mob schedule, service members spout lies because to remain in Texas a day longer would push them that much closer to becoming a suicide statistic. All they long to do is go home, but home is not the same, though they will not realize it for a few more weeks. Again, the above is but a minor sample of undue stress placed upon Soldiers after returning from combat.
Given that non-combat stressors play such a significant role in service member suicide, what are the implications for military leadership? Why are some senior leaders seemingly indifferent to actual triggers that cause such a significant tragedy? And why do such stressors exist in the first place when they are frequently unnecessary? Are leaders in the military willing to acknowledge the necessity of whole-scale institutional changes to provide the "balance" so desperately needed if we are to protect the psyches of our military members?
In March of 2022, Secretary of Defense Lloyd J. Austin III announced that the Department of Defense established a committee to independently review suicide in the military. The committee of nine individuals, led by Department of Veterans Affairs' Dr. Gayle Iwamasa, will start touring military installations this summer to find answers to these questions. A final report of findings and recommendations is not due to Congress until February of 2023.[iv] While this represents a significant commitment to the cause, the extended timeline for findings is disheartening.
Until the announcement of the independent review, the Department of Defense had engaged in a series of well-meaning, but often disjointed programs aimed at tackling the complexity of suicide. However, most of the initiatives were reactionary and aimed at prevention of suicide after the Service Member had already displayed signs of alarm. And while the DoD has admitted recently that contributing factors go beyond the pressures of the battlefield, the current 'bundled approach' of suicide risk prevention saw an increase in suicides between 2015-2020 as reported in, DoD's Annual Suicide Report in 2020[v]. The report lists many of the current efforts made by the DoD, as well as Service-specific efforts. Unfortunately, the efforts predominantly include passive attempts such as surveys, setting up websites, and digital behavioral supports. The independent review committee has the tremendous challenge of clarifying a department-wide cohesive campaign with active measures that can be initiated immediately. Each day that goes by without a consistent and research-based holistic approach results in even more tragedy.
Recommendations: Broad Scale
1. Increase the Support for the DoD's Independent Review Committee on Suicide / Reduce the Timeline for Findings
Without fully investigating the status of current stressors and suicide risk factors in the military, the committee cannot make suggestions. Congress has the authority to request information on a truncated timeline in order to understand suicidal behavior in the military and to hone in on developing cohesive interventions.
Commission Additional Third-party Suicide Research and Analysis Studies
In RAND's, Suicide Among Veterans, Rajeev Ramchand clarified that additional studies were needed to, "evaluate the harms of current crisis responses, particularly among high-risk veteran subpopulations; to identify novel solutions for responding to crises; and to evaluate the effectiveness of promising new approaches".[vi] Additional third-party studies, performed in tandem with the independent review committee, would provide evidence-based answers to address the risks, current scope of the issue and the effectiveness of interventions.
Increased Access to Behavioral Health / Supports Immediately
Service Members need access to quality behavioral health providers 24/7. They need this support without having to engage in the bureaucratic challenges of TriCare and OneSource. Military bases should establish offices staffed 24 hours per day with competent providers – access to behavioral health supports should not be limited by business hours or appointment-based systems.
Recommendations: Small Scale (LTs/CPTs)
1. Know Your Subordinates, Peers and Superiors
There is no substitute for recognizing early warning signs of suicide risk and stress. If you are a Platoon Leader or a Company Commander, you have the responsibility to build professional relationships with those in which you interact. Build time into training to get to know those around you, understand how stress impacts their lives and build rapport that might enable a supportive and open relationship when possible. Create feedback opportunities for subordinates to provide solutions that will allow you to positively impact or address environmental stressors within the organization.
Create Your Own Proactive Support System for Struggling Soldiers
Gather as much information about implementing DoD suicide education programs, community-based efforts both in and outside of the DoD, behavioral health supports available to your organization, and how to access these supports. Be proactive by creating a plan to respond to emergencies, but also address proactive steps you can take to build resiliency within your force.
Conclusion
Suicide is a complex public health issue that substantially impacts the military. Service members answer every day the question, "Whom Shall I Send?" They answer this question with a resounding, "Send Me."  Service Members prepare themselves mentally for the atrocities of war. Many are deeply and profoundly affected by what they see and what they have been forced to do. It is our responsibility as a nation sustained by their sacrifices to create a healing environment for battle-weary service members. And now, armed with the knowledge that service members' suicide is primarily not combat related, stop turning our backs on the institutional environment that incites the stress, anger, and depression culminating in their self-inflicted deaths.
———
Captain Shawnta DiFalco lives in Washington state with her family where she previously served as a high school principal and volunteer Emergency Medical Technician at the local fire station. CPT DiFalco has a Doctorate in Education and currently serves in the WA State National Guard as an Information Operations Officer and Special Technical Operations Chief.
[i] Thomas Howard Suitt, "High Suicide Rates Among United States Service Members and Veterans of the Post 9/11 Wars," The Costs of War, Watson Institute of International and Public Affairs, last modified 21 June 2021, https://watson.brown.edu/costsofwar/.
[ii] Steuart Henderson Britt and, S. Q. Janus, "Criteria of frustration," Psychological Review, 47, 451-470, doi:10.1037/h0061381.
[iii] Christopher Frueh, Alok Madan, Christopher Fowler, Sasha Stomberg, Major Bradshaw, Karen Kelly, Benjamin Weinstein, Morgan Luttrell, Summer Danner and Deborah Beidel, "Operator syndrome": A unique Constellation of Medical and Behavioral Health-care Needs of Military Special Operation Forces," International Journal Psychiatry Medicine, 2020 Jul;55(4):281-295. doi: 10.1177/0091217420906659. Epub 2020 Feb 13. PMID: 32052666.
[iv] "DoD Announces Suicide Prevention and Response Independent Review Committee Membership, Charter and Projected Site Visit Schedule," U.S. Department of Defense, last modified May 17, 2022,  https://www.defense.gov/News/Releases/Release/Article/3034611/dod-announces-suicide-prevention-and-response-independent-review-committee-memb/.
[v] Department of Defense Under Secretary of Defense for Personnel and Readiness, "Annual Suicide Report: Calendar Year 2020," last modified on September 3, 2021, CY 2020 Annual Suicide Report.pdf (dspo.mil).
[vi] Ramchand, Rajeev, Suicide Among Veterans: Veterans' Issues in Focus. Santa Monica, CA: RAND Corporation, 2021. https://www.rand.org/pubs/perspectives/PEA1363-1.html.
The articles and other content which appear on the Center for Junior Officers' website are unofficial expressions of opinion. The views expressed are those of the authors, and do not reflect the official position of the United States Military Academy, Department of the Army, or Department of Defense.
Related Posts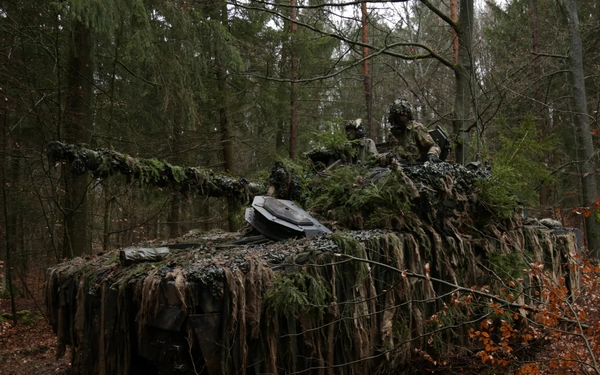 CJO Series, cjo-blog, Leadership, PL
"Welcome to the leaf eaters!" That was how my tactical officer greeted me the day he found out I branched Ordnance and was destined to be one of those fine …
The irony here is that trust is often criticized by managers as 'soft' and seemingly intractable concept, yet it may be a necessary condition for …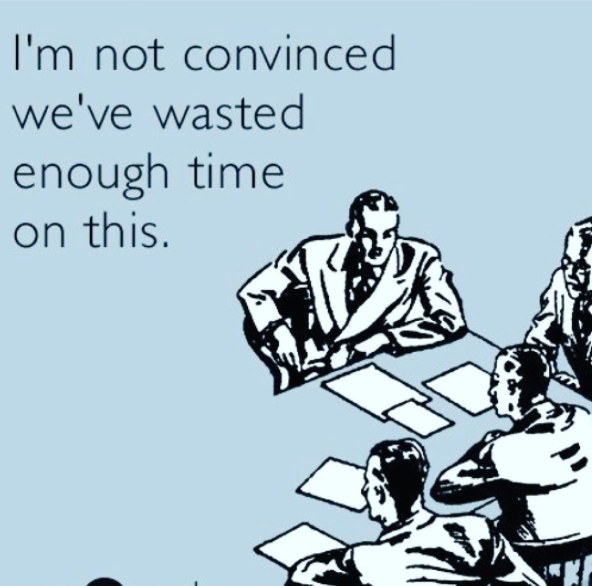 cjo-blog, Company Command, Leadership
Whether we like them or not, meetings are an essential part of our profession. Officers are responsible for planning and resourcing events, which inevitably involves …