The Crucible of Company Command
By: Shawn Robertson and Jeff Masci
You have spent your nascent years preparing for this big moment—the moment that is often characterized as "the crucible" or "the rite of passage."  Your mentors have expressed mixed emotions—usually oxymoronic—that fills you with anxiety.  The swelling mystery leads you to ponder, "Will I be a successful company commander?"  Understandably, you start to research and consume literature on command or command-like functions, hoping to build your toolkit and avoid pitfalls you may be vulnerable to.  You become inundated as you realize the heavy burden is nearing.  Soon, you will be charged with the guidon that not only represents those you lead, but those who came before you.  Yes, your moment is finally here, and you have been selected to command.  What's next?
Company Command is a marathon.  Although 12 to 24 months of command seems short, your decisions should be deliberate so that your impact is anchored into your company's DNA. Therefore, we implore you to take an appetite suppressant.  The machine has been running before your arrival, and we assure you that it will run at your departure.  The goal is to make the organization better than the way you found it, and you cannot do that if you jump into the proverbial "knife fight."  Instead, seize the high ground, and you will posture yourself and your company to see itself clearly.  This approach should not paralyze or impede timely decisions.  Conversely, it will help you understand your company better by placing the right amount of stand-off distance between you and your observations.  So, saddle up and prepare to embrace the most rewarding experience in your Army career.
There will be times when command feels like a paid babysitter position, but those times are fleeting. Company commanders are much more: They are the moral compass, the arbiter, the pacesetter, and everything in between. The Army has given relatively young men and women immense command responsibility and empowered company commanders to change lives. What follows are seven pieces of advice that can provide the framework for a successful command – a command where the leader has fulfilled their obligations to care for soldiers while accomplishing the mission of the unit.
Understand the Systems
Embrace the initial command inspection (most important, make sure you have one as prescribed by regulation!). This inspection will let you know what systems (property, personnel, equipment, and policies) are missing or could use tweaking. If you want to seek out effective and ineffective methods, expose them. For instance, while on paper an organization can look ready to deploy on a moment's notice, a deployment exercise will validate whether vehicles are fully mission capable, and if the unit movement officer understands their role. Shawn's battalion commander, LTC Tissa Strouse, captures this reality best in saying, "Soldiers expect what leaders inspect." The systems in place must continually be improved upon and supervised. Systems that are created in 30 days but quickly abandoned post-inspection are a house of cards waiting to crumble down when stress-tested. 
Take Responsibility 
Commanders must take responsibility for their company from day one.  The infamous "that is how it's always done it here," or blaming the former leadership, is not an acceptable response when something goes awry. When your company fails, own it.  The blame should not be passed on to the last guy; it is now your failure. Furthermore, there will be remnants to the old commander's way of doing business, and that is fine. Assess them and keep them if they are optimal. If you need to make changes, however, minimize the friction with a little empathy and some frank discussions about the road ahead for the unit. Be quick to accept the failures of your company while giving credit to subordinates for successes. Your success will hinge upon how well your subordinates perform; therefore, relinquish the spotlight, and allow them to feel like a valued member of your team.
Humanize Yourself
A unit responds to a commander that is human and does not pretend to be an expert on life. You should be approachable and open about the challenges you have had in your past.  Most importantly, it would help if you shared how you overcame hurdles to get where you are today. A commander that can be vulnerable in the right situations creates the potential to connect on a personal level, earning the trust of their soldiers. Moreover, bring your family around the company; let your soldiers see you chase a toddler around, or fumble changing a diaper. Those are the moments where the unit connects with the commander on a personal level. Finally, publish a leader-philosophy and ensure it encompasses the values that you hold and the attitude that you will bring to work daily as the representative of your unit. 
Know How to Employ Your NCOs
NCOs are the lions of our formations. When moving in the right direction with the proper ethical framework, they will hunt down and accomplish any mission set out for them.  If you want something done right and with precision, find an NCO—the backbone of our Army.  Conversely, we caution you to understand two specific types of NCOs (though there are many). The first NCO is the superstar; these NCOs are morally grounded, mentally agile, and they set the proper standard in every task. The superstar generally commands respect and wields informal power in the organization.  The second type of NCO, however, has an excellent work ethic yet questionable judgment, and a lack of maturity.   As a new commander, you should be aware of this phenomenon.  Sometimes, these NCOs can be mistaken as high performers and given responsibility that can result in grave damage. 
Nonetheless, without the formidable presence and infectious leadership of NCOs, our organizations would be ineffective, regardless of the efficiency of the systems we employ. Commanders must galvanize them to be involved leaders but not intrusive leaders.  Take time to empower your NCOs, and your formation will reap the benefits. Reassure the standard-bearer NCOs at every opportunity that you have their backs. 
People First and the Mission Will Never Fail
The mission always matters, but you cannot satisfy your requirements without investing and imbuing motivation in your people. Solely mission-focused commanders have a blind spot for the health and welfare of their Soldiers. Consequently, trust erodes, and the mission inevitably fails. Commanders should know each soldier personally, full stop. Commanders should be in the barracks with their 1SG and continuously making sure that contracted housing is living up to the standards they are paid to uphold. We recommend a 100% open-door policy despite the potential friction it may cause with the 1SG. Anytime a person is restricted from seeing the commander, in any fashion, there must be swift action taken to rectify the issue. If junior members of the organization are made to feel the commander is inaccessible, you will find out bad news in unsavory ways, like the police blotter or the inspector general. 
Prioritize 
The company commander is a big deal inside of the unit, but it is essential to keep in mind that we are all a part of a larger system. Understand your bosses' priorities and meet them. It is more impressive if you can assist your battalion commander in meeting the brigade commander's priorities; that is the next level of task management. We have seen phenomenal commanders fail because they had independent agendas. It is permissible, even advisable, to have an agenda of your own; however, you must meet the mission that is expected of you first.  Getting this right is a reliable indicator of how successful a commander will be while operating in a state of ambiguity.
Seek Opportunities for Improvement 
Be the best version of yourself, and don't avoid the F-word: FEEDBACK.  We have witnessed leaders try to change the culture by creating products and other superfluous documents that may outline the way ahead or the tell us about "the big rocks" we must move together. Writing ideas on paper and sharing them with your formation is essential; but, show them; live it! You are the culture of your formation.  If you are fit, motivated, competent, and of all the other pertinent adjectives that describe a great leader, your formation will be too.  You will see your soldiers take the shape of you. Strangely, they will even adopt your lexicon; it is weird but true. Be comfortable asking your most junior soldiers, "How can I be a better commander for you?"  It is all about Servant Leadership. You work for them, and they need to believe that.  
Command will be the most stressful, anxiety-filled, fun, and rewarding experience of your career. Do not forget to have a good time and enjoy the journey. We hope that these tips will provide future commanders with a framework for success in the assignment that is the pinnacle of a junior officer's service to the nation. 
———
CPT Shawn Robertson is a Military Intelligence Officer and currently serves as a Leader Developer (Tactical Officer) at the United States Military Academy at West Point.  He is a graduate of the Army's Eisenhower Leader Development Program and holds a master's degree in Organizational Psychology from Columbia University.
CPT Jeff Masci is a Logistic Officer and currently serves as a Leader Developer (Tactical Officer) at the United States Military Academy at West Point.  He is a graduate of the Army's Eisenhower Leader Development Program and holds a master's degree in Organizational Psychology from Columbia University, and a master's degree in International Relations and Economics from the University of Oklahoma. 
The articles and other content which appear on the Center for Junior Officers' website are unofficial expressions of opinion. The views expressed are those of the authors, and do not reflect the official position of the United States Military Academy, Department of the Army, or Department of Defense.
Related Posts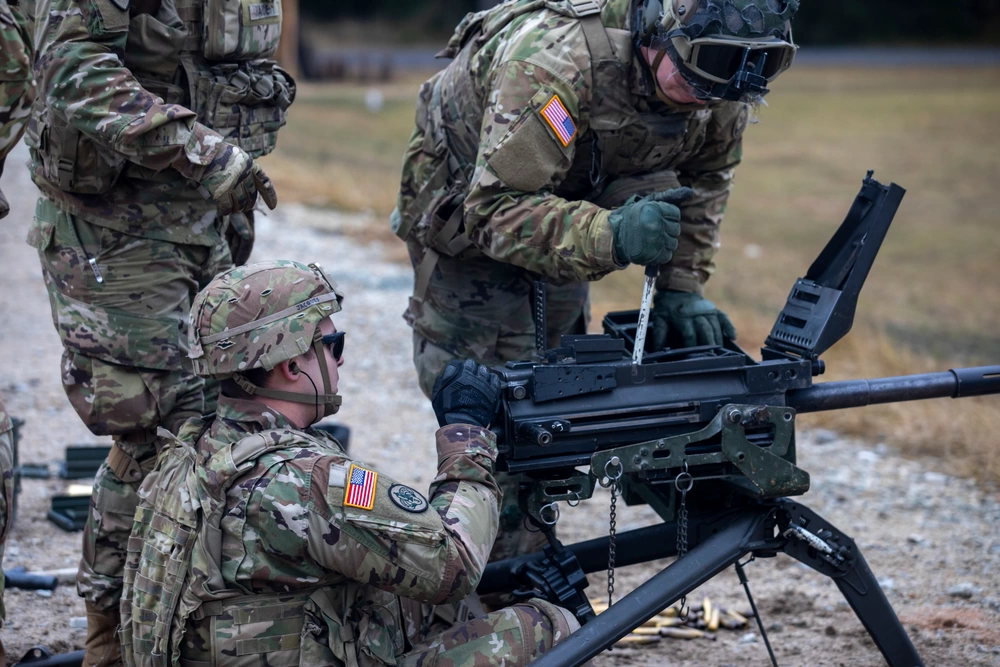 Sadly, Helmuth von Moltke was correct in that "no battle plan survives contact with the enemy".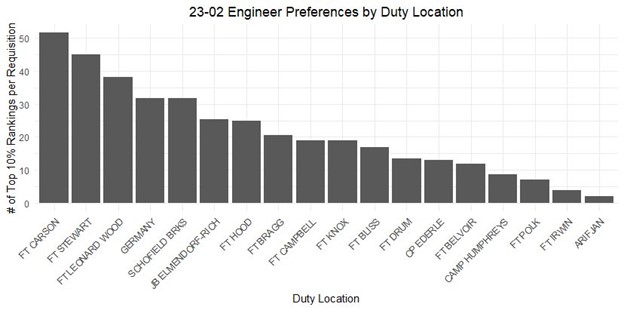 Career, CJO Series, cjo-blog, Events
It's that time of year again! The AIM Marketplace is complete, the algorithm has run its course, and Requests for Orders (RFOs) are rolling into mailboxes!