Tools to Adjust Behavior: Counseling to the UCMJ
By: John E. Plaziak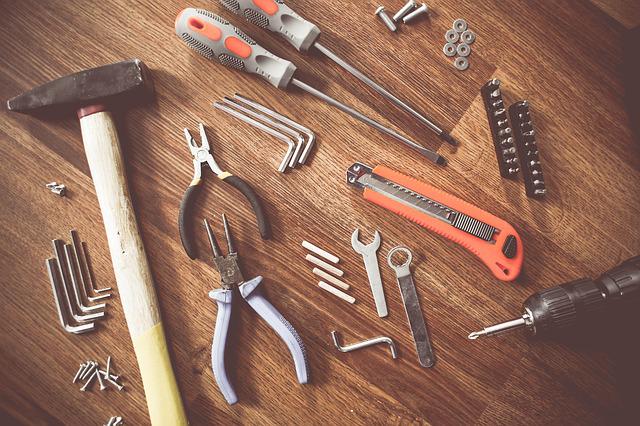 A common theme for new company commanders is uncertainty surrounding the tools at their disposal to correct behaviors in their formations. The use of UCMJ is ultimately a tool to correct or adjust behavior by an individual, but it is not the only tool at your disposal. This article has been written to provide some insight on things to consider when you have to adjust behaviors within your formation and some of the tools to do that. This article is not just for current or future commanders. The climate within an organization is the responsibility of all of its leaders and subordinate level leaders are essential in the process. These tools are written in order of escalation. Like many problems in the military, we want them to be solved at the lowest level. In a similar fashion, commanders should use the least impactful tool to positively change a Soldier's behaviors or actions. 
Counseling
The use of counseling is often the first and most important tool used to adjust behavior. A "verbal" or spoken counseling is the least extreme tool at your disposal. Sometimes, a simple conversation with the Soldier is all it takes to correct unwanted behavior. It is often much more impactful to the Soldier to receive counseling from their commander as they are less likely to interact on a day-to-day basis. It is important that the leader communicates clearly to their Soldier what the negative behavior is and how they would like to see it corrected. It is important that a leader does not "fire and forget" with this method of counseling. If the behavior or action is not corrected, it is important for the leader to begin using written counseling to document the action. This is the next level of force in the sense that it begins creating a record of the Soldier's action and their ability or inability to adjust that behavior. First-line leaders could use the monthly counseling requirements to document patterns of behavior, but it is important to counsel the Soldier when the incident happens. As a commander, executive officer, platoon leader, or staff officer, it is important to understand that you can and should use this counseling process as well. If verbal and written counseling is not enough to adjust the behavior, it is time to go to the next step.
Bar to Continued Service
It might surprise you to see the bar to continued service as the next level in the escalation of tools to correct behavior. In my observance, the bar to continued service is an under-utilized tool at commanders' disposal. The bar to continued service is outlined in Army Regulation 601-280, "The Army Retention Program" specifically in Chapter 8. When a bar to continued service is placed on a Soldier, that Soldier has six months to overcome their bar or they are separated from service. This sounds like a draconian next step, however, you have an incredible amount of latitude when using the bar to continued service. Paragraph 8-4d outlines 20 examples of why a commander may initiate a bar to continued service. Some examples are very concrete like example 8, "Has Article 15s" or example 19, "Fails to pass a record ACFT." Some of these examples are less concrete, like example 2, "Is late to formations, details, or assigned duties." Notice that the regulation does not cover how many times a Soldier has to be late before a bar may be initiated and is generally vague on what the Soldier may be late to. Some examples are downright ambiguous, including example 13, "Cannot train for a job or is apathetic or disinterested," or example 20c, "Has not demonstrated ability to keep pace with others of the same CMF."  My First Sergeant used to say that I could bar a Soldier for not taking a shower, which falls under example 6, "Has substandard personal hygiene." All of this is to say that you as a commander can bar a Soldier for almost anything, but you also set the stipulations for how the Soldier overcomes the bar. You should involve your legal counsel if you feel that the Soldier may not overcome the bar to ensure the separation process goes as smoothly as possible. The bar sends a message to the Soldier that their actions will not be tolerated, but does not have a lasting impact on them or their career when they overcome the bar. Of course, if they fail to overcome the bar, they are then separated from service and are ineligible to rejoin the Army. I typically used the bar to continued service in conjunction with a Soldier being chaptered out of the military, however, I never used the bar as a standalone tool to correct behavior. Looking back on my time as a company commander, I wish I would have used the bar as a corrective tool and not just as a secondary action. The battalion commander is the approval authority for bars to continued service. It is important that you communicate what you are trying to accomplish to your BC so that they can support your method of correcting unwanted behavior.
UCMJ
As a company commander, you have the authority to issue punishments under the UCMJ. You must involve your legal advisor as there are required steps and paperwork to accomplish this. This tool can also have a lasting impact on a Soldier. A Soldier will be flagged and cannot receive favorable actions during that time and through the punishment phase, including suspended punishments. As a company commander, you have the authority to fine a Soldier, restrict them to post, put them on extra duty, and in the case of junior Soldiers, reduce their rank. You also have the ability to suspend punishment for a time period. If the Soldier does some other negative action during the suspended period, all suspended punishments will take effect. As a commander, you must use UCMJ deliberately. You should discourage leaders from using UCMJ as a threat to compensate for their lack of leadership or communication skills. We have all heard about the leader who constantly threatens their Soldiers with UCMJ for every little infraction. In my opinion, that diminishes the effectiveness of the tool. It is paramount that you consider all things when pursuing UCMJ and when you decide on punishment. As a commander, I tried to avoid taking money from Soldiers. I preferred to take their time away with extra duty. I also used suspended punishments to put the ball back into the Soldier's court. For example, in one instance I ordered the Soldier to conduct extra duty for two weeks and suspended a fine and forfeiture of rank for a month. To me, this satisfied the requirement to address negative behavior and gave the Soldier the opportunity to either fix themselves or cause further negative actions against them. When issuing punishment, you must take all circumstances into account. A one-size-fits-all punishment for offenses may not work in your favor. I had two Soldiers that were placed on an AWOL (Absent Without Leave) status for being late to return from leave. In one instance, the Soldier flew to a different leave location due to an illness in the family. When returning, the airport was closed due to a snowstorm. This Soldier failed to communicate a change to their plans and to let their leadership know that they were stuck in transit and on their way back after they were late in returning. This Soldier was apologetic and understood the consequences of their inaction. The other Soldier had plans fall through and could not get a ride to the airport. This Soldier notified their leadership after the fact and claimed to not have money to fly back since they missed their flight and claimed that they could not return until after payday. This Soldier's NCO worked with the airlines to get the Soldier issued a new ticket for free, however, they failed to arrive at the airport again. The NCO called the airline again to get another ticket and my 1SG called a local recruiter to drive this Soldier to the airport so they did not miss their flight. This Soldier was apathetic and did not recognize the consequences of their actions. While both Article 15s were for being AWOL, the circumstances in each case were very different. My punishments reflected as such. To reiterate, the UCMJ is a tool for the commander to change behavior and should be seen as a rehabilitative mechanism and will be seen by other Soldiers in your unit on how you address negative behavior within your formation.
More serious offenses could necessitate your battalion or brigade commander to use their own UCMJ authority that has greater punishment capabilities or to initiate separation for misconduct.
Final Thoughts
Correcting behavior is an inevitable responsibility of a company commander. You must ensure that you and your First Sergeant are on the same page and that your subordinate leaders understand how and when to use the tools at their disposal. You are responsible for the climate and culture of your organization and how you use, or misuse, these tools can affect that climate or culture. Ultimately, it is all up to you. There may be times when you must use UCMJ without going up the chain of tools at your disposal. There will be times when you get something wrong. As long as you are fair, consistent, and communicate with your formation, you will ultimately create a more positive experience for yourself and everybody there with you. Remember, while your actions directly affect the Soldier in question, they will also affect the perception of equitable justice within your formation.
Interested in learning more about counseling practices? Take a look at a previous article on Junior Officer Counseling here.
---
Captain John E. Plaziak is a Signal Officer currently assigned to the Operations Group as an OC/T at the National Training Center, Fort Irwin, California. John most recently served as a Company Commander and has worked in a variety of command and staff positions from the platoon to brigade level and is a 2022 CJO Leadership Fellow. John can be found on Twitter @johneplaziak.
The articles and other content which appear on the Center for Junior Officers' website are unofficial expressions of opinion. The views expressed are those of the authors, and do not reflect the official position of the United States Military Academy, Department of the Army, or Department of Defense.
Related Posts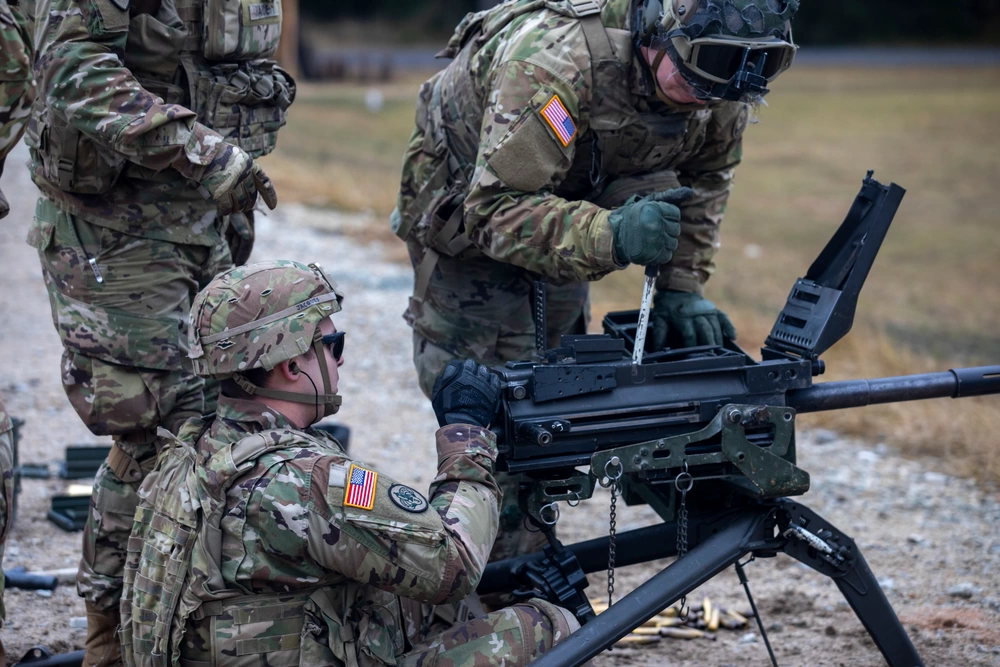 Sadly, Helmuth von Moltke was correct in that "no battle plan survives contact with the enemy".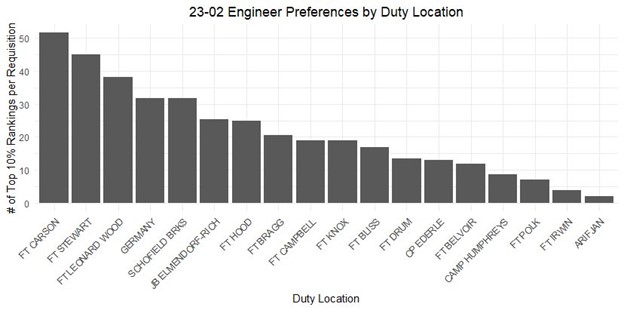 Career, CJO Series, cjo-blog, Events
It's that time of year again! The AIM Marketplace is complete, the algorithm has run its course, and Requests for Orders (RFOs) are rolling into mailboxes!