Wanna Be a General's Aide? Here's How (and what you can learn if not selected)
By: Charles Hood and George Gurrola
Service as a general's aide can be a profound broadening experience that provides insight into how senior leadership run the Army. The assignment can be a "strong predictor of success" and help officers secure competitive assignments while increasing promotion opportunities. This author even discusses how the aide-de-camp position benefit her peers by sharing information they normally would not be privy.  
There is a wealth of literature on how to be a successful aide-de-camp.  One author provides 11 tips of how to succeed while recommending officers serving as aides download and use the Officer/Enlisted Aide Handbook.  Another article outlines 6 rules for success for being an aide.
However, to be a successful aide and to realize the benefits the position often affords, one must first be assigned to the role. We provide a few tips to help those interested in becoming aide-de-camps increase the likelihood of achieving their goal.  In a nutshell, a junior officer must become a desirable candidate, seek out interview opportunities, and make the most of the opportunities afforded.
Seek Feedback and an Interview
            Aide-de-camp positions are nominative – someone must recommend you for the position.  Depending on the type of unit you're in, and the flag officer in need of an aide, you're normally nominated by your chain of command at the battalion level or above with input and/or identification by the S-1/G-1.
            When nominating a junior leader for an aide position they're looking at three things: performance, timeline, and potential.
            Nominative positions go to top performers.  Leaders look for officers who have excelled in the positions they've held so far.  You need excellent evaluations and a reputation as a top performer in your organization.  The easiest way to gauge your competitiveness for a nominative position on the performance spectrum is to ask your rater and senior rater for honest and candid feedback.  Anything short of an enthusiastic endorsement is a no.
            An aide position takes an officer out of their basic branch and career track for about 12 months (the typical aide tour).  Flag officers will never intentionally derail key development timelines for their officers.  So, if taking an aide job means the officer will miss out on being an XO, have their PL time curtailed, derail their company command timeline, miss a key school they need to complete, or another key development progression, that person won't be chosen.  An aide position is incredibly developing – but it can't replace branch specific requirements and most leaders won't look favorably upon officers who seek to skip or defer leadership opportunities to become an aide.
            Aide positions are developmental for officers with the potential to become senior leaders themselves.  Most flag officers will want someone with the potential – as assessed by their chain of command – to become a senior leader themselves.  Part of that is from the performance metric but other parts are maturity, intellect, and stated career goals.  There's nothing wrong with an officer wanting to complete their initial commitment and transitioning to civilian life or having a functional area goal – but those are unlikely to be top choices for an aide position as junior officers.
Prepare for the Interview
Your first 'interview' will be your ORB and evaluations – make sure you keep your records updated.  This is a good rule of thumb even when not competing for an aide-de-camp position.  Your file is always the first thing a unit or leader looks at when evaluating you – whether you know it or not.  AIM2 lets you see exactly what any prospective organization or boss will see when they look up your 'resume.'  Your diligence in keeping it current, accurate, and in line with your goals is always in your best interest.
When you make it to the interview process you're one of several candidates – all with the requisite performance, timeline, and potential.  Your goal in the interview should be to make sure your impression in person reflects the same as your records.  The interviewer is looking for a mature, intelligent, committed, and moral leader who will deserve the immense trust their flag officer will place in them.
Reflect on the Interview
Whether you were selected to serve as a general's aide or not, reflection on your preparation and performance is key to one's development.  Most senior leaders are willing to give direct and candid feedback – ask for it.  Whether you are selected or not you'll gain a great amount of insight into your persona, strengths, and weaknesses.  
            If selected, there are a number of great articles and tips on how to succeed.  We won't rehash those here except to focus on a couple of points.
You will be treated as an important person by almost everyone but your "primary." You have great influence in access to your primary – so there will be lots of folks ready to butter you up.  Remember where that treatment is coming from and act accordingly.  You are not more important than any other officer at your rank.  You owe the same courtesy to everyone you did at your last job – and you must always execute your boss' priorities.  You are not in the business of granting favors or access – you are in the business of making your flag officer's life easier.
You will be very close to important decisions and learn a great deal from the leaders you're exposed to. But, you will still have your same rank at the end of your tour.  You must be able to internalize the insights and guidance but still master your echelon of the battle.
This article discussed the junior officers can seek opportunities to serve as a general's aide. While many articles discuss how to succeed as an aide, they do not necessarily outline how a junior officer can have the opportunity to become an aide. Simply put, a junior officer become a desirable candidate, seek out interview opportunities, and make the most of the opportunities afforded.
———
Image by U.S. Army Combat Capabilities Development Command
———
LTC Charles D. Hood is a military intelligence officer who has served in a variety of strategic and tactical assignments, including 2ID, 101st ABN DIV (AASLT), SHAPE, NSA, JSOC, DIA, 10th MTN DIV (LI), and INSCOM.  He holds a BA in History from UNC Asheville and an MA in Political Science from Baylor University.
MAJ George Gurrola is a military intelligence officer and currently serves as an instructor in the Department of Foreign Languages at the United States Military Academy at West Point. He holds a master's degree from Georgetown University's School of Foreign Service and a BA from Texas AM University. He previously served in the 205th Military Intelligence Battalion; 3rd Battalion, 75th Ranger Regiment; and the 2nd Infantry Division.
The articles and other content which appear on the Center for Junior Officers' website are unofficial expressions of opinion. The views expressed are those of the authors, and do not reflect the official position of the United States Military Academy, Department of the Army, or Department of Defense.
Related Posts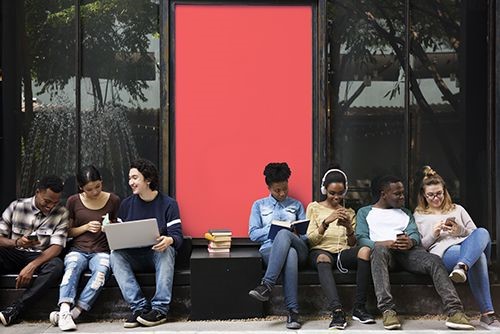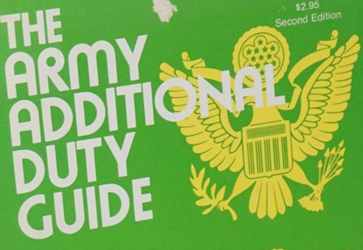 CJO Series, cjo-blog, PL, XO
Congratulations, or I'm sorry that happened to you, whichever applies. Most likely it's the latter….