What About our Junior Officers: An Examination of Mental Health in the Army
By: Gabrielle Alford and Kate Campbell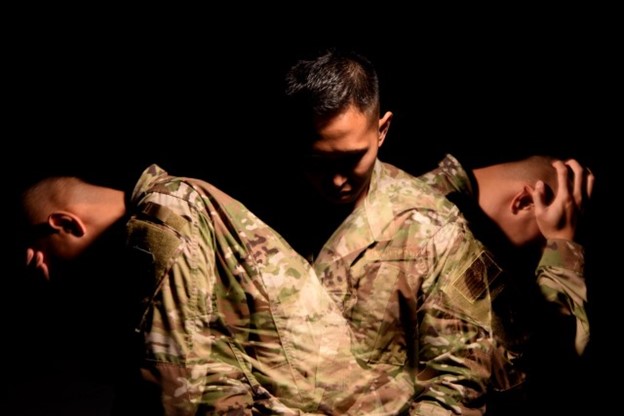 For the ones who have felt alone and the ones we lost. 
We keep revisiting a recent professional development meeting in Kate's unit. Led by her battalion commander, 20 lieutenants sat in a classroom to discuss their career progression within the Army. As the discussion progressed, the majority of lieutenants praised the Army for the leadership, experiences, and various benefits it affords its officers.[1] Moreover, except for a few young officers who had already decided they were leaving the Army, the majority concluded that their experience as officers, in net, was particularly incomparable to what their peers at the same stage in life were experiencing in other professions.
However, despite the positive aspects of service that were highlighted during the discussion, at one point a lieutenant raised his hand and asked, "So sir, why do you think so many lieutenants want to leave the Army?" Although the lieutenant did not say it outright, his question seemed to imply that our discussion had missed a critical point: despite all the privileges and benefits this profession offers, talented and capable young officers still leave the Army after their service obligation. As highlighted in the Army's People Strategy, retention is a key component to the Army's readiness, and yet our organization struggles in its mission to retain the best talent.[2]
And the data supports this. According to the most recent 2015 report from the Military Compensation and Retirement Modernization Commission (MCMRC), about 40% of officers end up leaving the Army after serving under five years.[3] Further, the MCMRC discovered that only 17% of officers within a cohort (or year group) will go on to serve their full 20 years in the Army. That amounts to less than one in five people across all commissioning sources. Of course, there are only a certain number of positions available to field grade officers, and even fewer for aspiring general officers, but limitations in the number of available positions do not appear until well after an officer's promotion to captain. So if there is availability, why are 40% of officers leaving the Army (a profession with a number of benefits that Junior Officers DO seem to understand) as soon as they can? 
A quick, career-oriented conversation with Junior Officers about why they might choose to leave service at the first possible opportunity will reveal common perceptions: other jobs may be more lucrative and have fewer physical demands, some have a desire to move less often as they transition to the next phase of life, etc. But we submit that one often overlooked and under-discussed reason for officer attrition is the prevalence of mental health challenges in the Junior Officer ranks. These challenges,  whether they manifest into debilitating conditions that are easily observable, or if they remain hidden, are part of the Army lifestyle – and hardly a positive one.
Work stress is not exclusive to the Army; there is a universal understanding that environmental stressors deplete a person's mental health.[4] However, in our experience, we continue to encounter a stigma for leaders in the Army to admit they are struggling – a stigma that doesn't necessarily exist in many other professions.[5] And a stigma that is especially damaging for Junior Officers. 
Junior Officers shoulder a great deal of responsibility. Among many things, they are expected to help their Soldiers overcome a number of issues – many of which young officers are dealing with for the first time. Shouldering the burden can be overwhelming. And in an Army culture that, in our experience, values "winning" above all else, showing weakness or failing to solve a problem can add even more stress to these still developing leaders. There is a stigma associated with mental health struggles that Junior Officers must deal with. The Army has made it clear that people matter and that taking care of Soldiers is the key to winning. However, the stigma of mental health issues in the Army persists- with many seeing mental self-care and career success as mutually exclusive.[6]
Junior Officers deserve support and the Army has an obligation to continue to erode the stigma against mental health.[7] Since starting this article, there have been multiple times where we wondered if mental struggles among our peers were a common issue, or if our personal observations, experiences, and struggles were outliers. But the ongoing reports of lieutenants dying by suicide, having mental breakdowns, and initiating medical separation for mental health suggested to us that this issue is present and that it is pressing and time-sensitive.[8] To help us learn more, we conducted a short study.  We interviewed fifteen anonymous Junior Officers of varying ethnicities, races, year groups, branches, and installations to learn about their perceptions of mental health and the challenges they are facing in the Army. We acknowledge that the methodology employed is not without its shortcomings and that the sample size is small, but we believe our approach is effective in providing a snapshot of the mental state of our generation of young officers.
For the sake of each officer's privacy, as well as our awareness that our culture has not fully destigmatized mental health issues, our participants will remain anonymous. Still, through their candid responses, we hope to normalize mental health struggles and provide insight into this under-documented side of young officers' reality.
Have you seen your mental health improve or worsen since you commissioned and have been working at your first unit? 
The answers to this question exemplify the necessity for this article. As we dug deeper into the reasons behind the common sentiments throughout the rest of the article, it became clear that we cannot deny that most lieutenants answered that they have witnessed their mental health worsen since they were commissioned and started working in their first unit. For example, one lieutenant said he has trouble, while one lieutenant said hers has improved a lot, but almost exclusively attributes this to financial independence.
"My mental health has 100% worsened since I've joined my unit."
"Definitely worsened since I have commissioned and started working at my unit." 
"I've seen my mental health become more adaptive from the 'college' mindset to more of this is my job now and I am in charge of Soldiers. I think it depends on the unit's work environment."
"Haha. Honestly, it has improved a lot. Not everyone comes from the same situation as myself, but I was able to breathe a sigh of relief once I commissioned. I was a young adult with very little work experience with an $80,000 student loan bill in my hand. The military offers a sense of security when it comes to getting out of this financial hole. With housing allowances, I know that I will never be homeless which is my next biggest worry. With no other debt, I knew that this 'job' would allow me to focus on paying off these student loans and finally put myself in a situation to afford…you know, life."
Do you believe there is an expectation for lieutenants to manage stress at a personal level?
Every lieutenant responded "yes" to this question. The trend for all responses is that as a leader in the Army, it is your duty to control your stress. 
"Absolutely. Some of that is a 'me' thing, but some of it I believe to be expected in the Army. As a leader, it is taught not to bring your emotional baggage to work. It is just not professional. Besides, as a lieutenant, you are too busy fixing other people's problems to really pay any attention to your own during the workday. Stress management, for me, is handled when I get home or over the weekend." 
"Of course. In this profession, I believe when others see you under stress, they think that you are not capable of your job. In order to keep that emotion hidden, you are forced to bottle it in and deal with it on your own time. I am also the kind of person that will not let anyone see a side of me that I do not wish to show. No matter how 'stressful' the situation maybe, I do not wish to give anyone the thought that I am not suitable for the job. However, if I am voluntold to follow out foolishness, that may be a different story."
How and why do you think your mental health has improved or worsened? 
A common trend amongst these responses was feeling unprepared/undertrained, being unsupported by both leadership and peers, and feeling overwhelmed by mounting responsibilities. One lieutenant who stated that stress should be managed at a personal level in the previous question also explained that their workload makes it difficult for him to make time for self-care. 
"I think a lot has to do with how the Army handles junior level development.  You learn virtually nothing required to succeed at your first duty station at any entry-level training (Basic, OCS, or BOLC).  They overemphasize infantry-level tactics and then struggle to reinforce why they are so important by making up useless case scenarios where officers have to use them.  Then misrepresented.  Most units will say 'Mission first' hence the over-emphasis on Infantry level tactics, but then put you in a situation where it's on you to manage supply, maintenance, and training but with only enough time to accomplish the mission.  They expect junior leaders to figure everything out and lean into the ideology that 'you will never have enough time to get everything done.'  They solve moral[e] problems by doing mandatory early releases instead of addressing the real issue of why people are staying late in the first place.  Senior leaders are afraid of white space, which leads to other commitments, and the junior leaders are the ones that have to actually find a way to do the impossible.  This leads to 'sustained perfection' which you can only do by working late hours, doing piss poor jobs on the lowest priority tasks, and turning to burnout early on." 
"There are a lot of factors, with the largest being 'too much all at once.' As a junior lieutenant, there are so many things to learn with such little time to learn it. I felt inundated with information on a daily basis. Those around me that could help were either too inexperienced, too busy themselves, or too jaded to care. So, I failed. I failed a lot, and all those failures had my name written on the top. Above this, expectations from leadership were so mismatched with reality, that I started to develop a 'fuck it' attitude. Failure was inevitable if expectations could not be managed. To a degree, I felt set up to fail, but I tried my hardest to succeed. I felt like I was fighting the current. This bled into my personal life where I would stay up late thinking about things I missed for the next day's mission and waking up early in cold sweats and oftentimes throwing up. These effects became part of my daily lifestyle for over a year."
"My mental health worsened because I haven't really put the work in. I tried with Behavioral Health, but one cannot get real with them for fear of it affecting your work and how your unit sees you. Since I couldn't get the help I wanted from them I gave up. I'm at a point where I don't care."
"One of the main reasons why my mental health is the amount of stress and work my boss puts on me. He never asks any of the other lieutenants to do as much work as me. Additionally, I do not manage my stress on a personal level either. Everything is a priority, which means I break my back to get every task accomplished instead of focusing on what is really important."
Do you feel like mental health struggles are a common issue among lieutenants? Why or why not? 
Most lieutenants stated that they believe mental health struggles are common. One lieutenant stated that he did not see it as a common problem among lieutenants. Many in the group cited unrealistic expectations, feeling overworked, and a lack of training as common reasons behind their peers' mental health struggles.
"Almost every lieutenant I know struggles with mental health issues. My close friends are struggling to find purpose in the Army and we find ourselves overworked and overwhelmed."
"I wish I had more discussions about it with my peers, but to be honest I don't really think I even have to ask a lot of them. It's written all over their faces. Most lieutenants look tired, anxious, and overwhelmed. Even when they are trying their best to be positive, just spend a day with them. It will show up." 
"I feel like a lot of LT's struggle and sometimes it's hard to determine whether it is a mental health problem or just a typical Army problem. I've realized that depending on who your leadership is, work can be mentally draining depending on higher leaderships' expectations." 
"Absolutely. We are overworked. As a lieutenant, I am the last person to leave my footprint most days and in that I am not unique: my battles all across the formation regularly stay at work longer and later than both their Soldiers and bosses.  For some people, that might work. But too many others- especially those with families and spouses- that can easily lead to burnout."
"It's hard to tell. When I talk to a lot of my lieutenant friends, they tend to have similar feelings towards the Army in general. So much is asked from such a small few. This goes for many other ranks as well, but lieutenants are the mover-shakers of the Army. I do think it is something that is not talked about enough, if at all. Lieutenants are a bit like the forgotten few when it comes to mental health. Those under you expect perfect leadership, while those above you expect perfect results. All the while, you must remember you're the most expendable officer around." 
If your mental health has worsened, how do you think your leadership would react if they knew you were struggling? 
Responses to this question varied. The majority of interviewees believe that their leadership would have some type of negative reaction. One lieutenant had the confidence and trust to share her struggles with her boss and found it to be unproductive. Another felt that their leadership genuinely cared. Yet another stated that his leadership would direct them to the chaplain and behavior health therapists. 
"All the lieutenants in our BN had a talk with our BN S3 right after our field exercise. A lieutenant said that he has so much on his plate that sometimes he thinks that he should go to Behavioral Health. The BN S3 downplayed the lieutenants' statement by saying she went through the same problems as a lieutenant so there's nothing the lieutenant can't deal with."
"There are compassionate leaders out there who I know would care if I opened up to them. But that doesn't erase the fact that the Army is not very clear about what it does with your medical information. For example, if I apply for a competitive position, is it accessible? And if I miss an appointment to Behavioral health, is it still okay for them to let my commander know considering the fact that not every officer is accepting of mental struggles?"  
"I think mental health is viewed as a liability.  I don't know if they already know, but I know that we are told under the table that seeking help is career suicide and I believe it." 
I feel they would genuinely care and try to help me. Unfortunately, with all the suicides and other behavioral health problems we've dealt with in the Brigade, I feel my leadership might freak out." 
How Do You Manage Stress: 
Most lieutenants answered this question by stating that they do a stress-relieving activity such as playing or listening to music, reading, and spending time with loved ones. Two responded that they turn to sleep, while two admitted that they turn to unhealthy avenues such as drinking and smoking. 
"It has varied greatly for me. At times in the Army, it has been through the usual suspects: drinking, tobacco, and caffeine. More recently: reading, writing, and trying to keep my weekends free of too many social engagements given that my job requires me to be highly extroverted."
"I take time to myself wherever I can find it. If I am starting to feel tired and I notice my quality of work is deteriorating, I make sure I head out for the day. If I can." 
Have you ever received care through behavioral health (BH)? Do you get counseling outside of the Army? Have you had positive or negative experiences?
Responses to this question also ranged. Two lieutenants responded that they seek care from the Army and see a therapist regularly. One lieutenant attempted to pay out-of-pocket for counseling but did not find success. One officer did not feel like they had time to use BH. Others did not like it because they believe they cannot be honest. The others admitted that while they do not feel the need to go, they would not go anyways for fear of the repercussions. 
 "Yes! I've been outsourced to a great therapist."
"Yes, I did not like behavioral health because you cannot be real. One cannot go in and say, 'hey I have thought about suicide several times and have acted it out.' If you do, they escalate it to a point where you are being treated rather than getting help."
"This is not applicable for me. As I stated, I do not let anything bother me. However, if I did, I would be hesitant to reach out through Army resources because I believe they would use it against me to have me discharged. With my previously stated circumstance, I literally cannot 'afford' to be in that situation. I honestly believe this is a reality for other Soldiers. They sometimes do not reach out for counseling for the fear that there will be repercussions."
"I have not had any mental/behavioral health aid within or outside the Army. That is not to say I have not wanted to get help. I and I mean this, genuinely do not have the time or energy to seek out that help anymore. I believe I have learned to cope pretty well, as long as I can do what centers me from time to time." 
Do you believe there is a stigma amongst lieutenants to get help? Is the current help/are the resources making a difference?
Many lieutenants hesitant to seek help fear that seeing a behavioral health specialist could negatively impact promotion, eligibility for competitive leadership roles, or even worse, eventually result in an active duty discharge. Out of the fifteen lieutenants, twelve agreed that there was a stigma against leaders getting help.
 "Yes there is a stigma; most are like 'you just started, what you have to be stressed about?"
"I'm apprehensive for many reasons, but the main factors are peer reflections and how poor reflections and how poor the medical system is. There are also so many time constraints with my day-to-day work schedule."
"There is definitely a stigma against getting help across all ranks. Officers and senior NCOs are expected to be strong all of the time and have it all together when that is most certainly not the case."
"Yes I've hesitated because you never know how it'll affect your career…you have to be wary of the decisions you make because you never know who might get word of it and judge you." 
"If you cannot handle what supposedly everyone else is handling, you're not good enough – you have 'weak genes,' as I've heard someone say. I don't know much about the actual effects of the behavioral health program at Fort (redacted), but I typically see it's good for chaptering Soldiers out. Soldiers are sent there after the fact. Typically, after a suicide attempt, harming others, or some sort of drug/alcohol abuse. I have seen some positive results though."
"There is a stigma against lieutenants to get help because you are an officer and that indicates to a lot of people that your life is pretty great."
What is an example of a change that would allow your organization to better support service members with mental health struggles?
The varied responses, but many had the same central themes: privacy, destigmatizing mental health, and increasing access to resources.
"Just simply asking your lieutenants if they are doing okay or need anything in life and showing them that someone else cares about them can go a long way."
Others echoed this sentiment.
"Advocate for Soldiers. Mind your business. Most mental health problems occur when leaders are not willing to speak up for their Soldiers and block them from as much bs as possible. LEADERS are not willing to put themselves on the line for Soldiers and it creates more problems for the Soldiers."
"If Soldiers could see more privacy and less visibility from their chain of command for personal issues, that might make some of them more willing to seek personal help."
"The organization does its part during readiness day. It is on the individual to go after it. Maybe the military can make it more known of outside sources individuals can go to." 
Do you feel like you can make a lasting difference in your organization? Why or Why not?
The majority of positive change begins with lieutenants believing that they have a genuinely positive impact on their organization and the people around them. Those who said yes to this question said they COULD have a positive impact cited their ability to influence Soldiers' lives for the better, but explicitly said they did not think they could beget change at an organizational level. Further, nine of the 15 interviewees referred to a general feeling of powerlessness regarding their impact on the unit.  
"I only feel as though I have power to impact the lives of my Soldiers."
"No."
"No I do not."
Do you ever feel as though your race/sexuality/gender/ethnicity/branch/religious identity affects how peers and COC) treat you at work?
We asked this question because environmental stressors are a large contributor to deteriorating mental health and it is inarguable that any form of prejudice falls under this category. Nine of the 15 interviewees responded that all of these aspects of a person's background connect to how they are treated.
"It is definitely way easier as a white male who 'looks' like a stereotypical Army officer. As a quick example, even in PTs with no identifying markers I get called 'Sir' by Soldiers who don't know me.  I cannot speak to my battles' struggles, but I can imagine it can quickly get frustrating if you do not have the stereotypical look of the circa ~1950s officer. That said, I overall feel as though Soldiers and Leadership respect competence and caring above all else. If the "give a shit" factor is there for the lieutenant, that breaks down most barriers. I will say that as the Army grows increasingly multicultural, officers who speak different languages and come from different (fill in the blank – gender, ethnicity, sexual preference, etc.) backgrounds are uniquely positioned to connect with Soldiers in ways that I would be unable to."
Notably, the majority of minority officers interviewed responded that they have experienced moments where their race had an influence on their overall treatment.
"YES! People are always telling me I have an attitude. I have days where I do not want to be bothered and they make it seem like I am that way all of the time.
Also my boss cracked a joke about me having a resting bitch face when I spend most of my time cracking jokes and making people smile."
 "I feel that as a (redacted), in the eyes of some, not all, others believe that no matter what I say, I am complaining or I have an attitude. As an officer, they cannot claim the stereotypical 'uneducated' person as the reason because clearly I had to have a degree to get here. However, you can sometimes feel the sense of discomfort others have when you speak. Branch? Do not even get me started. You already know how I feel about being a Logistician in a combat arms unit." 
"Yes. Too much to type to explain. Especially on the race side, you are treated differently. It can be beneficial and it can be negative."
"Yes 100%. I am treated and looked at differently because I am a (redacted). One of my NCO's had made the observation that I talked 'proper' and not the way he expected. I was a little thrown off by that because 1. He was a black NCO and 2. If he is thinking that then there is a good chance other people are thinking that as well. Also, most males that I work with believe the stereotype that a female officer is either a b*tch or a bad leader…nothing in between."
If your unit has done a good job of tackling mental health issues, what are some of the things it has done? 
Almost unanimously, the interviewees responded that squad levels and individuals do the most work to combat mental health. 
"I don't think my unit is good at tackling these issues, but I will say this: it is really important, as a leader, to be human and take the time to talk to every single Soldier. It has to be more than the superficial though. Maybe you can save someone's life by asking what's bothering them. In my book, that is what it comes down to. If enough people take this to heart, who knows how many lives can be saved."
"Our unit specifically hasn't done anything to tackle mental issues. I believe most of the work is done at the platoon/ squad level." 
"I feel like the unit does the bare minimum when it comes to mental health."
"Do more to fight the stigma against Soldiers seeking help. This is too prevalent in the officer group. Most officers 
Current Army Guidance
None of the concerns and problems highlighted by our interviewees are new, and in addition to advocating for new solutions, we feel obligated to address the Army's attempts to address the issues we highlight. The Army is aware that its service members have a problem with our mental health, and it has provided guidance and resources for leaders to use. Written guidance on mental readiness, resiliency, and suicide prevention is in two places: FM 7-22 Holistic Health and Fitness (H2F) and The Army Resilience Directorate.
H2F, which was newly implemented in 2020, divides Soldier readiness into five domains: physical readiness, nutritional readiness, mental readiness, spiritual readiness, and sleep readiness. Within FM 7-22, mental readiness is "the capacity to adapt successfully in the presence of risk and adversity."[9] This chapter also details three capabilities required for mental readiness (cognitive, emotional, and interpersonal), and gives in-depth explanations of the science behind mental performance and tactics for improving abilities in each of the mental capabilities. This framework has its strengths, but leaders must also consider its limited scope. All of the guidance within the doctrine informs leaders to prepare their subordinates for combat situations, but it does not speak specifically to garrison environments. Of course, readiness is central Army is to fight and win the nation's wars at a moment's notice. However, many stressors today come from a strictly garrison environment, especially considering the recent termination of the war in Afghanistan. Leaders must remember the limitations of this program and reformat the H2F resources to both combat-related and garrison situations.
Within the Army Resilience Directorate website, one can find a wealth of information under the "resources" tab that would allow leaders to be informed and updated on the most current Army policies.  In addition, Ready Resilient (R2) within the Army Resilience Directorate aims to improve personal readiness and resilience. The Ready Resilient program has resources and programs that cumulatively make dramatic differences in service members' lives. For example, the section on "Resiliency in Focus" provides resilience-building tools to help individuals increase resilience within specific areas, some of these tools include increasing self-compassion, adjusting one's stress mindset, and reducing counterproductive thinking/thinking traps. If Soldiers and leaders can apply these strategies to their daily lives, then the Army organization has the potential to transform mental health stigmas.
Readily Available Resources Don't Equal Change
As seen through the Army Resilience Directorate and FM 7-22, there is no shortage of readily available resources and knowledge to help address mental health.  However, these tools alone are not enough. Simply having resources won't solve the problem without buy-in at all levels.
Leaders at every level must have an intimate familiarity with the programs the Army provides so that they can recommend them to their subordinates and so that they can use them themselves – and role model behavior that helps address the issue.  Leaders must encourage the use of these resources through personal example and by allotting perhaps the most valuable resource – TIME. 
Leaders must also check in on their junior leaders. Yes, lieutenants must monitor their own mental readiness and assess their ability to meet demands. And they owe it to themselves, their subordinates, and their leaders to speak up when they find themselves in a situation where they are struggling to meet demands, but senior leaders owe it to their lieutenants (and all subordinates) to set conditions by creating a culture where Junior Officers feel comfortable to speak up when they are struggling without fear of reprisal. They must be willing to take the time to reevaluate their demands on the individual.
An Evolving Society-An Evolving Army
The ongoing pandemic continues to isolate people around the world in ways that have taken a negative toll on their mental health, and the Army is no exception.[10] However, we can also attribute the pandemic to a positive shift in mental health discussions and increased focus on self-care. Just this year we have seen Simone Biles and Naomi Osaka, both world-class athletes, withdraw from the 2021 Tokyo Olympics and French Open, respectively, for their mental preservation. Such a stance from two renowned athletes would have been unheard of even a decade ago and seem to represent this nation's growth concerning mental health. This year also revealed for many civilian workers that their mental health can no longer hold secondary importance to their careers. In an article released last month, it was revealed that nearly 40% of workers are more likely to consider quitting their jobs than consider going back to work full-time.[11]
And these mental stresses are occurring at a much younger age than many realize.  As of 2019, the average onset age for anxiety disorders in America ranges between ages 17 to 25, or late adolescence to early adulthood.[12] Similarly, a study conducted by the Center for Disease Control (CDC) in 2020 found that the percentage of adults who have experienced any symptoms of depression is highest among those aged 18–29 at 21.0%.[13] The average age of a newly commissioned second lieutenant falls directly within this group, placing this cohort in the most vulnerable position amongst all officer ranks.
Given the data above, when one combines age with duties and responsibilities, it becomes clear that the stressors that Junior Officers and young non-commissioned officers alike have significantly impactful stressors. There is not a one size fits all solution to this mental health crisis, and a portion of solving this problem is recognizing and taking action on those stressors unique to Junior Officers. The Army, a microcosm for its larger society in many regards, must continue to follow suit with the larger American society to prioritize mental health. If not for the sake of the Army's reputation, then we must do it for the sake of readiness and retention of talented leaders.
Cognizant that we should do more than just point out problems, we also wanted to offer some suggestions that, at least in the short term, the Army might consider in order to create a better environment for our future leaders:
Mandate behavioral health appointments on an annual basis, in a similar fashion to all HR metrics and MEDPROS.
Enforce properly trained and qualified company-level master resiliency training (MRT)  and ACE-SI representatives to intervene in a mental health crisis and instruct others in resilience and resources.
Continue to eliminate the old stigma associated with seeking help: Units must use stand-down days and other group discussions to instill an accepting, non-judgemental culture and catch damaging opinions.   
Encourage senior leaders to explicitly discuss mental health during initial counselings and performance counselings. Role modeling/sharing personal accounts can help here. 
This list is not exhaustive and our findings from interviewing 15 Junior Officers do not represent the full range of mental issues or perspectives that exist in the Army. However, ignoring the data we present would support our argument that many Junior Officers' voices are going unheard. We submit that Junior Officers have unique pressures put on them each day. Many put their Soldiers and the mission first – and feel unable to take care of their personal mental struggles.  For those focused on the mental health of the nation's men and women in uniform we ask that you do not forget to ask "what about our Junior Officers."
———
If you'd like to learn more, you might consider this article on self-care for the junior officer.
———
1LT Gabrielle Alford currently serves as the Executive Officer for Echo Company, 3-13 Infantry Battalion at Fort Jackson, South Carolina. 1LT Alford graduated with a degree in Environmental Science from the United States Military Academy. In her spare time she loves spending time with her family.
1LT Kate Campbell currently serves as the Executive Officer for 125th Forward Support Company, 1-94 FAR at Joint-Base Lewis McChord, WA. 1LT Campbell graduated from the United States Military Academy with a degree in English. 
———
[1] Military.com (2021). Comparing Military Pay and Benefits to Civilian Jobs. Military.com. https://www.military.com/join-armed-forces/military-vs-civilian-benefits-overview.html.
[2] United States Army (2019). The 2020 Army People Strategy. Army People Strategy. https://people.army.mil.
[3] Kane, T. (2015, Mar 15). Military Retirement: Too Sweet a Deal? War on the Rocks. https://warontherocks.com/2015/03/military-retirement-too-sweet-a-deal/.
[4] Doniger, A. (2021, September 23). The future of work is here, employee burnout needs to go. CNBC. https://www.cnbc.com/2021/09/23/the-future-of-work-is-here -employee -burnout-needs-to-go.html.
[5] Sanchez-Bustamante, C. (2021, May 18). Reducing the stigma and encouraging mental health care in the military. Health.mil.  https://www.health.mil/News/Articles/2021/05/18/Reducing-the-stigma-and-encouraging-mental-health-care-in-the-military.
[6] In interviews of 15 junior officers, 10 of our 15 interviewees admitted that they believe they must prioritize their careers over their well-being out of fear that seeking help for their mental health will be career-ending.  While only a small sample, we submit that the findings should not be casually dismissed. Rather, we hope that leaders at every level continue to denounce this stigma loudly, and with every platform available. It can save lives.
[7] Winkie, D. (2021, August 5). Senior Green Berets debunk mental health rumors, fight stigma in podcast series. The Army Times. https://www.armytimes.com/news /your-army/ 2021/08/05/ senior-green-berets-debunk-mental-health-rumors- fight-stigma-of-seeking-help-in-podcast-series/.
[8] Hernandez, J. (2021, June 24). Since 9-11, Military Suicides are 4 Times Higher than Deaths in War Operations. National Public Radio (NPR). https://www.npr.org/ 2021/06/24/1009846329/military-suicides-deaths-mental-health-crisis.
[9] Holistic Health and Fitness. FM 7-22. 1 October 2020.https://www.army.mil/e2/downloads/rv7/acft/h2f_operating_concept.pdf.
[10] Lacdan, J. (2020, October 5). As suicide cases rise, Army leaders encourage Soldiers to recognize warning signs. Army.mil. https://www.army.mil/article/239618/as _suicide _cases_rise_army_leaders_encourage_soldiers_to_recognize_warning_signs.
[11] Duffy, K. (2021, June 2). Nearly 40% of workers would consider quitting if their bosses made them return to the office full time. The Insider. https://www.businessinsider.com/quit-job-flexible-remote-working-from-home-return-to-office-2021-6.
[12] Legerstee J.S. et al. (2019) The Age of Onset of Anxiety Disorders. Springer  https://doi.org/10.1007/978-3-319-72619-9_7.
[13] Villarroel, M. (2020, September 23). Symptoms of Depression among Adults: United States, 2019. Center for Disease Control and Prevention. https://www.cdc.gov/nchs/products/databriefs/db379.htm.
The articles and other content which appear on the Center for Junior Officers' website are unofficial expressions of opinion. The views expressed are those of the authors, and do not reflect the official position of the United States Military Academy, Department of the Army, or Department of Defense.
Related Posts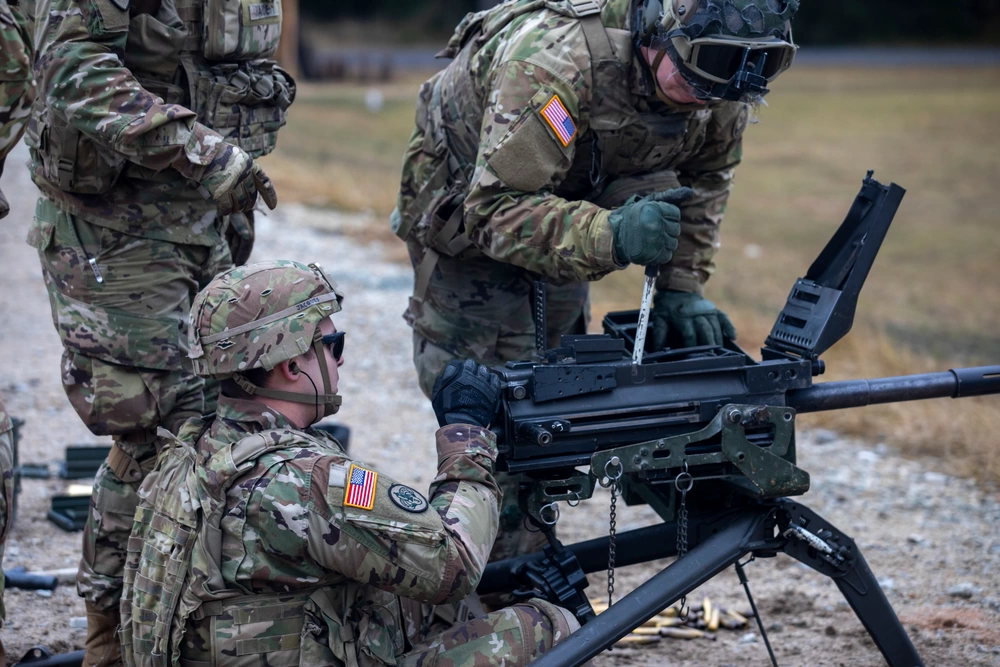 Sadly, Helmuth von Moltke was correct in that "no battle plan survives contact with the enemy".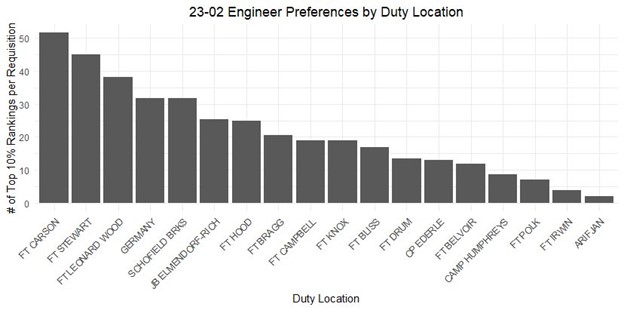 Career, CJO Series, cjo-blog, Events
It's that time of year again! The AIM Marketplace is complete, the algorithm has run its course, and Requests for Orders (RFOs) are rolling into mailboxes!