What do the U.S Army and Google Have in Common?
By: Mark Erwin
On many levels, the Army and Google are very different organizations. Founded in 1775, the Army is one of the oldest and most diverse institutions in the country. Its hierarchical structure enables success in carrying out a wide range of missions that impacts our national security. On the other hand, Google is a relatively new, multinational technology company that plays a role in many aspects of our digital lives. Google's flat organizational structure and innovative culture fuel its reputation as one of the most powerful businesses in the world.
So, what do these organizations have in common?
In their pursuit of excellence and improvement, both organizations conducted research into what makes their leaders and teams effective. Through separate research initiatives, one in Iraq and another centered in Silicon Valley, both came to the same conclusion: Trust was the key differentiator that made leaders and teams most effective.
In simple terms, trust is the belief that something or someone is reliable. Understanding that leadership is an interpersonal process where leaders inspire and influence others to achieve goals— sometimes in dangerous, uncertain, or new environments—trust is essential to effective leadership.
How did the Army and Google come to this conclusion?
Colonel (Ret.) Patrick Sweeney, a behavioral scientist and former professor at West Point, took a team of researchers to Iraq where they interviewed troops and studied the proximal cause of a leader's effectiveness. At the individual leader level, Sweeney and his team found that trust existed when a leader possessed competence, character, and caring.
Competence. Leaders must have the knowledge, skills, and abilities to get the job done. They must demonstrate and communicate these routinely to others.
Character. Put simply, people don't follow leaders who lack honesty and integrity. Being a values-based leader who is genuine in their interactions is key.
Caring. Leaders need to demonstrate that they care about and are loyal to members of their team. This often means sharing hardships or placing the well-being of others ahead of their own.
At the organizational level, Google's in-depth research, code-named Project Aristotle, found that team effectiveness was driven primarily by psychological safety, dependability, and clarity. A deeper analysis of this research and its findings can be found here.
Psychological safety. This allows team members to feel safe to take risks and be vulnerable in front of each other. Creativity, innovation, and loyalty emanate from this safety.
Dependability. Teammates reliably complete work on time and are consistent with the organization's expectations. This reliability builds trust among team members, even over large geographic regions.
Clarity. Setting and communicating goals, combined with an organizational structure and process for fulfilling those expectations, enables team effectiveness.
Here are some ways to leverage the findings from this research to become a more effective leader.
Become as knowledgeable and skillful as possible in your domain. Officers receive extensive education and training but it's only the start. Read doctrine. Read non-military content.  Listen to podcasts.  Seek out new knowledge in whatever form suits you and your schedule. Leaders must prioritize their expertise and take responsibility for their personal development. Competence and a fierce desire to learn, coupled with humility, will inspire others to trust in your leadership beyond just your rank.  
Establish and communicate clear standards and enforce them consistently. When leaders communicate standards and enforce them, it cultivates an environment of accountability and fairness. It eliminates people feeling like expectations are unclear or the leader has poor judgment. More importantly, it elevates the performance of the entire team.
Lead authentically and demonstrate honesty in all that you do. Authenticity is more than just "being yourself." It involves self-awareness and regulating one's behavior at appropriate times. Being genuine and always practicing moral and ethical behavior—especially during difficult times— will let others know that your values, words, and actions are consistent and that they can rely on you.
Show your subordinates that you care about them. This can be as simple as spending time with your Soldiers and being fully present when doing so. Some other ideas junior leaders could consider are: spending time in the motor pool with your Soldiers learning about their craft, asking your NCOs about their families and actively following up with them on certain details (birthday, health issues in the family, etc), encouraging subordinates when enduring challenging tasks or hardship with them, and acting with humility by being relatable.
Leadership is about influencing others. And influence revolves around trust. Applying some of these recommendations will strengthen your relationships and make you a more effective leader.
———
Mark Erwin is a Lieutenant Colonel in the US Army Reserve.  He is a Military Intelligence Officer who has served as a leadership instructor in the Department of Behavioral Sciences & Leadership at West Point as well as in operational positions with the State Department Bureau of Counterterrorism and the Joint Staff J2.  He currently serves in the Center for Junior Officers.
The articles and other content which appear on the Center for Junior Officers' website are unofficial expressions of opinion. The views expressed are those of the authors, and do not reflect the official position of the United States Military Academy, Department of the Army, or Department of Defense.
Related Posts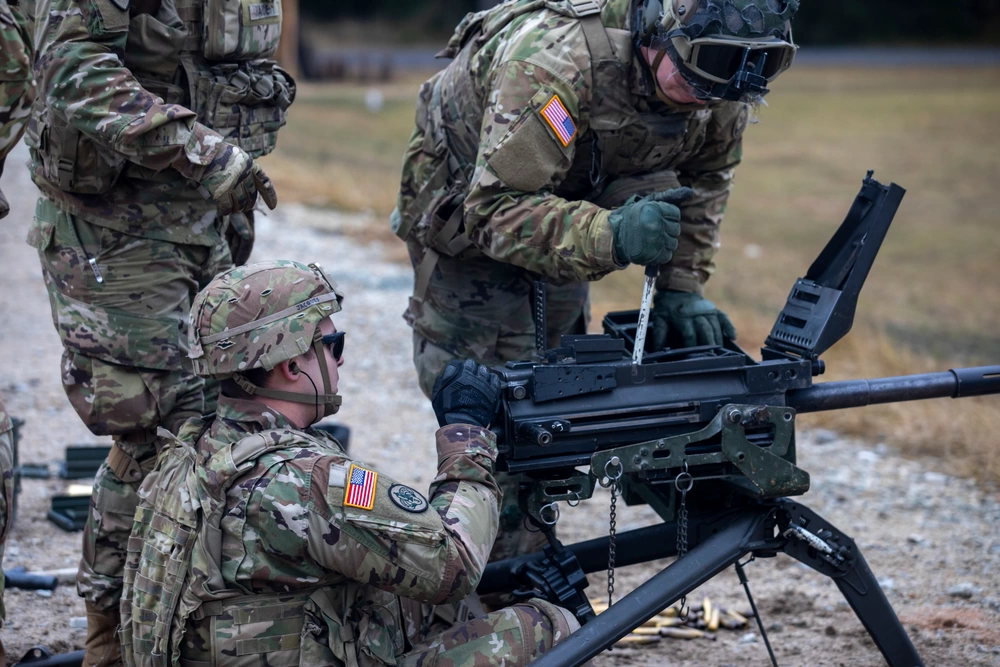 Sadly, Helmuth von Moltke was correct in that "no battle plan survives contact with the enemy".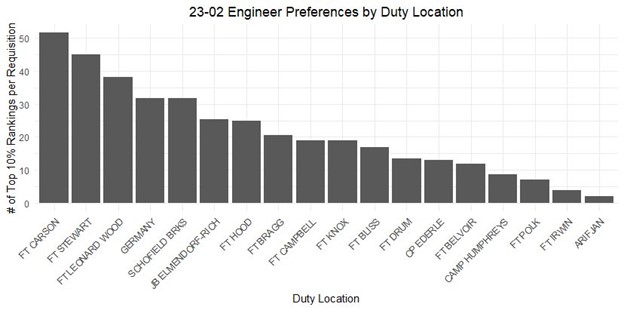 Career, CJO Series, cjo-blog, Events
It's that time of year again! The AIM Marketplace is complete, the algorithm has run its course, and Requests for Orders (RFOs) are rolling into mailboxes!