What's Real and What's Fake? Impostor Syndrome and Leadership
By: Miguel Moyeno, Chaveso Cook, and Sarah Rosnick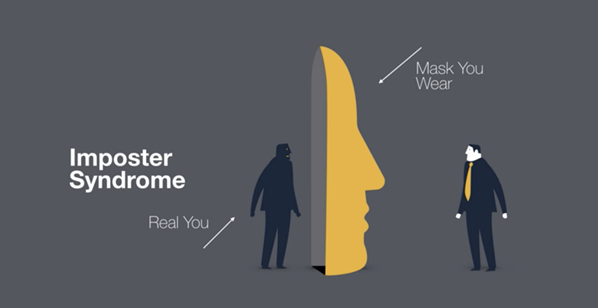 Over the past few years, Impostor Syndrome awareness has grown in notoriety and importance. A search of Google will show articles and videos from Time, Harvard Business Review, BBC, the American Psychological Association, and TED-Ed, amongst others. Given the popularity of the topic, many leaders have begun to address the problem of Impostor Syndrome in their organizations. Yet Impostor Syndrome is not explained or identified in military companies, platoons, teams, etc., and it is surely not a part of the Officer or NCO professional military education.
Individuals with imposter syndrome have reported the following characteristics: (a) failure to internalize success; (b) need to outperform others; (c) tendency to be perfectionistic; (d) fear of failure; (e) denial of competence and rejection of praise, and (f) feelings of fear and guilt when successful. Leaders must be aware of this seemingly innocuous, yet pervasive challenge to confidence and competence to be an agile and adaptive leader in today's ever-complex and evolving arena of competition and conflict. To adequately address Impostor Syndrome, junior officers must first understand what impostor syndrome is and how it affects the individual.
Impostor Syndrome Defined
Imposter phenomenon (IP), also known as imposter syndrome, fraud syndrome, or the imposter experience, is typically defined broadly as a phenomenon "based on intense, secret feelings of fraudulence… specifically, pertaining to success and achievement"[i]. It was first proposed as a concept by Clance and Imes in 1978.[ii] According to a study published in the Harvard Business review and evidence reported by Adam Grant in his book "Think Again", imposter syndrome disproportionately affects not only high achieving people, but also women and minorities.[iii] For the discussion here, we will define imposter syndrome simply as a collection of feelings of inadequacy that negatively impact leader behavior despite relevant success.[iv]
The Reality
The reality of Impostor Syndrome is that everyone, leader or not, feels like an impostor at one point or another. As we progress in our personal and professional lives in a highly ambiguous, complex, and seemingly unforgiving world, we will repeatedly encounter situations we are not prepared to deal with. New challenges arise, and if we are working outside of our comfort zone it is natural to feel uneasy, wary, and possibly even unqualified. These situations should be treated as opportunities to grow, mature, and build upon our experiences, knowledge, and skills – a growth zone. In Nine Ways to Fight Impostor Syndrome,[v] there are steps leaders can take individually to keep impostor syndrome in check.
Reflections on Impostor Syndrome
We also want to provide a few of our reflections on how we have dealt with impostor syndrome in our own lives. Frankly, an article like this would be incomplete without a certain level of author openness on the topic.
CPT Moyeno: Earlier this year, I returned to the United States Military Academy (USMA) at West Point to complete my graduate studies as a member of the Eisenhower Leader Development Program. This program collaborates with the Department of Behavioral Sciences and Leadership and Teachers College, Columbia University, to equip USMA Tactical Officers with the science of leading and developing organizations. Upon arriving at USMA for my "fifth year," I was met with a rush of emotion I last felt thirteen years prior when I reported to USMA for the first time. These intense feelings were of fraudulence, self-doubt, and unworthiness. As these feelings and thoughts crept to my mind, I did what I did thirteen years ago, and I reflected. I reflected on my journey and the many obstacles that I overcame to arrive at this point. I remembered the sacrifices my loved ones made to assist me on my journey. I thought of the fantastic opportunity that I had in front of me. I thought about the unrealized potential I have to make my contribution. I was not an unwanted impostor; I was a welcomed and valued part of the team.
LTC Cook: As I came to work for the Secretary of the Army (SECARMY) staff, it was my first time not only working in the Pentagon but also the first time I had worked on a staff headed by someone higher than a Colonel. Skipping over division, corps, combatant command, and many other levels in between, the last time I was a staff officer was as a battalion S3. I was intimidated well before I even had building access or knew where my office would be. Upon reporting to work, I was immediately daunted by all the talent around me – many were former/future battalion commanders, brigade commanders, and soon-to-be general officers. All were hand-selected, well educated, and most had previous Pentagon experience. But then I was reminded, by my wife and an executive coach I was assigned by the Battalion Commander Assessment Program, that I too was a recently selected battalion commander, that I had interviewed for the role and was selected from a pool of well-qualified candidates, and that many mentors and leaders had advocated for me to take on the job because of my performance and potential. Like CPT Moyeno, I was a welcomed and valued part of the team, especially since the person I replaced had left a few weeks prior to my arrival.
Ms. Rosnick:  8+ years, I hung up my uniform and started my civilian journey.  After a bumpy start, I got a job as a program manager in "global operations engineering & technology" at Dell.  I joined a team of extremely seasoned engineers with my toddler-level understanding of tech.  My first boss had 30+ years in the industry, and the senior engineer he paired me with for my first project was one of the original architects of the ARPANET (the internet's prototype).  I didn't understand most of the concepts this engineer tried to explain, so I asked him to draw them on a whiteboard.  I took notes, studied hard, and asked questions.  I spent hours deciphering logs and parsing out data, and then I came back and asked him more questions.  My first "OER" or civilian performance review arrived, and I mentally prepared for a "you're mediocre but you try really hard" performance rating.  Instead, my boss told me that in his 30+ years, he had never seen anyone come from an outside industry and ramp up so fast.     
Years later, I was asked to represent Facebook on a technology panel.  I shared with the audience that I had experienced imposter syndrome in every role I'd had in tech.  I've managed six different global teams, and imposter syndrome still rears its ugly head.  Rationally, I know that the problems that my teams tackle are often the first of their kind, but that's the problem with imposter syndrome.  It's rarely rational.  Imposter syndrome doesn't make allowances or excuse any shortcomings.  So, I still take notes, I still study, and I still ask questions.  If nothing else, it's a great reminder for me that one of the most powerful things I can do as a leader is to be human.  I remind my folks that we all bring a unique perspective to the table when we tackle problems, and we're all qualified to be part of the solution.
Leading Through Impostor Syndrome
There are a lot of things leaders must face and overcome to combat imposter syndrome individually. First, find solace in the fact that the Army trains and prepares us to lead formations and accomplish the mission, be it for training or for combat. Focus on the countless ranges, gunneries, airborne operations, and training exercises to achieve baseline proficiency and readiness. Second, like any potential mental health challenge, seek help from peers, mentors, leaders, and professionals. Making it a habit to routinely seek help even with something potentially innocuous, like imposter syndrome, will build the muscle memory when something more catastrophic or life-threatening comes about. Be kind to yourself and visualize the reality of your success. Third, reframe actual missteps as learning moments and not evidence that you are an imposter. To do so, get into the habit of reflecting and potentially journaling about your experiences, hunting the goodness in each event be it a failure or success. Every context can be developmental if you maintain a learning outlook.
Additionally, recognize that everyone will often be so focused on the task at hand and their own missteps or successes that we fail to notice when Impostor Syndrome is affecting our Soldiers and NCOs. The truth of the matter is that even your stoic high performers might be struggling with impostor syndrome in their professional or personal lives. The necessity of full disclosure and honest dialogue is needed to identify impostor syndrome and adequately address it. We believe junior officers must provide opportunities for NCOs and Soldiers to identify and overcome Impostor Syndrome. With these ideas in mind, we wanted to share a few specific developmental tips to tackle impostor syndrome in your formation. The desire here is that you serve as a catalyst to help your team keep impostor syndrome in check and reach your full potential.   
Teaching: After further research and consolidation of some key resources, conduct an LPD on impostor syndrome, impostor syndrome awareness, and ways to manage it.
Coaching: Conduct deliberate coaching on identifying the concrete gap between current knowledge/experience with the desired knowledge/experience. This approach may require external instruction or certification for coaches and may involve a school/training pipeline for those coached to close identified gaps.
Mentoring: Create a unit mentoring program that may pair newer individuals to a senior in the organization (i.e., SPC with a seasoned SSG/SFC, new LTs with a staff CPT). Of note, these must be long-term, properly matched, and well-prepared developmental relationships.
Final Thoughts
The tips and reflections here are meant to serve as ideas and perspectives. A key takeaway is that leaders at all levels have faced Impostor Syndrome and will most likely face it again in their personal or professional lives. Although prevalent, impostor syndrome can be understood and overcome by training, coaching, and mentoring junior leaders. It also requires reflection, self-awareness, and a reality check. Armed with this knowledge, we are sure you can help your team, section, platoon, and companies to be resilient and overcome Impostor Syndrome.
———
MAJ Moyeno is a 2021 CJO Leadership Fellow.  LTC Cook and Ms. Rosnick are 2021 CJO Senior Leadership Fellows.
[i] Clance & Imes, 1978, p. 2; Cuddy, 2015; Harvey & Katz, 1985
[ii] https://www.paulineroseclance.com/pdf/ip_high_achieving_women.pdf
[iii] https://hbr.org/2021/02/stop-telling-women-they-have-imposter-syndrome; Grant, 2021
[iv] https://hbr.org/2008/05/overcoming-imposter-syndrome
[v] https://www.psychologytoday.com/us/blog/how-be-yourself/201708/nine-ways-fight-impostor-syndrome
The articles and other content which appear on the Center for Junior Officers' website are unofficial expressions of opinion. The views expressed are those of the authors, and do not reflect the official position of the United States Military Academy, Department of the Army, or Department of Defense.
Related Posts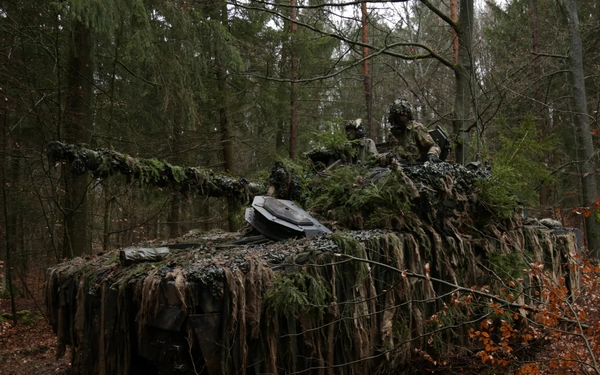 CJO Series, cjo-blog, Leadership, PL
"Welcome to the leaf eaters!" That was how my tactical officer greeted me the day he found out I branched Ordnance and was destined to be one of those fine …
The irony here is that trust is often criticized by managers as 'soft' and seemingly intractable concept, yet it may be a necessary condition for …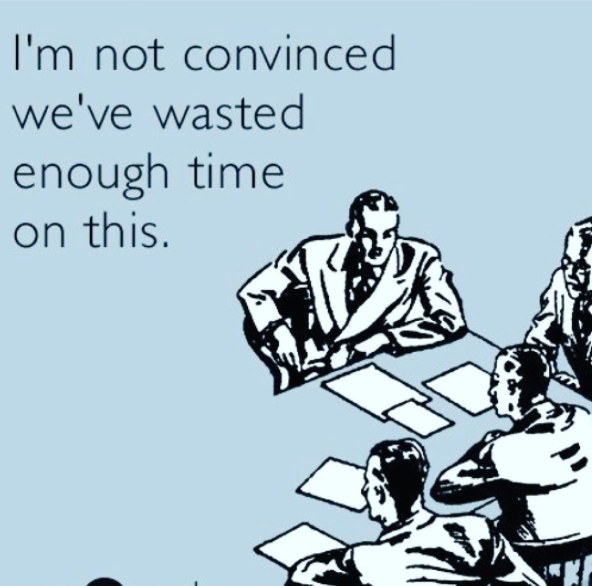 cjo-blog, Company Command, Leadership
Whether we like them or not, meetings are an essential part of our profession. Officers are responsible for planning and resourcing events, which inevitably involves …