Why I Love Cadets – A Platoon Leader's Perspective on CTLT
By: Joo Chung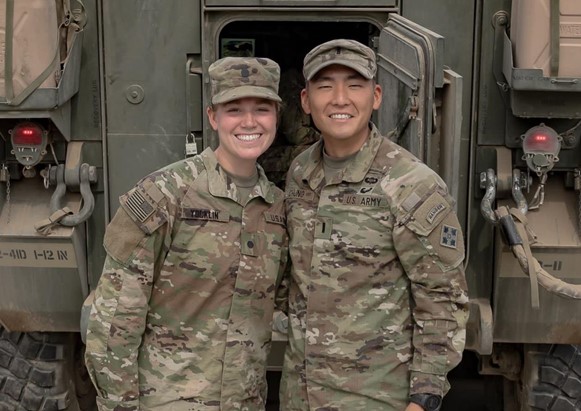 I love cadets. Despite their unfortunate reputation (in the eyes of some, anyway) as the snobbish, entitled trainees of the Officer Corps, despite their at times cringe-worthy presence on social media, and despite the fact that I once heard a cadet unironically address someone as "civilian" to their face, I love cadets.
Some of you may be shaking your heads in disbelief as if you weren't cadets yourselves at some point in your Army careers. Others of you might be nodding, recollecting your own experience with cadets that made an impression on you (or for the most self-aware of you, perhaps even your own antics as a cadet and the impression you left on others). Regardless, there's a universal truth about cadets that transcends their reputation: cadets are the future leaders of our Army, and it's the responsibility of the Officer Corps to develop, train, and inspire them to take ownership of the Army profession.
For junior officers, the opportunity to help develop cadets comes in the form of Cadet Troop Leader Training or CTLT. Every summer, thousands of bright-eyed cadets from ROTC programs and West Point travel to active-duty units across the nation for their first experience with the "real Army." The sponsoring Lieutenants in these units show them the ropes of their jobs, so to speak. This past summer, I was one of those lieutenants. For me, CTLT was probably a more valuable experience as a sponsor than as a cadet.
When I found out I'd be hosting a cadet, I wasn't necessarily thrilled. I was almost complete with my unit's training cycle prior to our NTC rotation when she arrived, and the repetition of STXs and LFXs had caught up to me. My temper was short, and I was experiencing a bit of a slump in focus. To my pleasant surprise, my ever-watchful and perceptive cadet invigorated my work. She soaked up as much knowledge as she could, was eager to participate in PL duties, and left me feeling optimistic about the future of our Army. She reminded me that leadership is a privilege, and that there's always someone else next in line for the job.
This is why I love cadets:
Most cadets are honest about their lack of experience.
The keyword here is "most," and for some reason, this candor appears to fade once they commission. There will always be the few that make a bad name for the rest, and of course, those are the ones that NCOs love to gossip about. However, depending on how robust the ROTC programs are at their schools (or whether they came from USMA), cadets are generally aware that CTLT is the first time they're experiencing how life in the Army is.
The cadets in my battalion arrived with open minds and notetaking materials in hand. They were proud of what they already knew, candid about what they didn't, and they took the pejorative "little sir/ma'am's" in stride. In my experience, the myth of the know-it-all cadet is exactly that: a myth.
They are motivated, uncynical, and love to learn.
The most incredibly refreshing thing about cadets is their lack of cynicism and genuine desire to learn more. This is a population that willingly signed up to be in the Army during their college years, after all. In the sea of comically woebegone PLs and red-faced XOs who've had one too many four-days taken away, cadets are a much-needed breath of fresh air.
For example, as I slogged away at an OPORD for a Brigade STX, I hardly noticed my cadet sitting at my elbow. Later, when I glanced at her open notebook, I saw meticulous notes and reference diagrams scribbled across several pages. There's something really quite inspiring about unadulterated motivation. Cadets are yet immune to the insidious tendrils of cynicism that can plague those who have been in for a while. Their enthusiasm deserves the best mentorship we have to offer.
They have bright futures as Army leaders ahead of them.
Most cadets who go through CTLT haven't yet received their branch allocations. Part of the intent behind the program is to allow them to confirm their preferences, meaning their CTLT experiences can play a critical role in shaping the way they anticipate their future Army careers.
I did my best to ensure that my cadet knew exactly what to expect as a Rifle Platoon Leader. We spent late nights at the office completing CONOPs and DRAWs. We blew out two Stryker tires while conducting Advanced Driver's Training at night. We spent hours picking up brass after a range, then spent hours waiting for trans back to the COF. She lived the full infantry experience, and then some.
I was thrilled when she branched infantry, her first choice. Rather than dissuade her from life as an 11A, her CTLT experience convinced her that there's nothing else worth doing. The road ahead for her is long, and her load will be heavy. She knows this, yet it's all in pursuit of a vision she set for her future.
The story of my cadet's success is not a unique one. That's what's so great about cadets: they represent an eternal moment of optimistic determination that, with it being as infectious as it is, can brighten the Army's day. Speaking from the Lieutenant's perspective, we would all do well to recollect that moment for ourselves.
If you're a Lieutenant expecting to sponsor a cadet at any point in the future, lucky you! I'll leave you with some pointers on how to maximize their time at CTLT. 
Take advantage of the opportunity to develop a future officer.
 Yes, you'll have to rearrange your schedule to accommodate picking up/dropping off your cadet. Yes, you'll suddenly start bumping into all the brass on post that wants to give their two cents to your cadet. Yes, you'll have to explain the mundanest of your tasks and duties to your cadet and resist the temptation to have them do your work for you.
These minor inconveniences have caused many Lieutenants to deny or neglect a CTLT sponsorship. Rather than make everything about themselves, these Lieutenants would have done well to take advantage of an opportunity to better the cohort of junior officers that would serve as their platoon leaders someday. As I mentioned earlier, it's our responsibility to develop, train, and inspire cadets to be excellent leaders.
Then, of course, there's the aspect of "paying it forward." If you've ever once thought to yourself, "I wish someone had told me that," you owe it to all the mentors who've invested in you to pay your knowledge, experience, and wisdom forward.
Get to know them.
Remember, you're their reference point for their fast-approaching Army careers. By getting to know them, you can best identify their strengths and weaknesses as a future officer and potentially help them narrow down their branch preferences.
You can also tailor their CTLT experience to what you think would be valuable and/or memorable for them. While it's important that cadets live a genuine Army experience, they have limited time with your unit. Your battalion is conducting red cycle taskings, but your buddy in another brigade is running an Urban Ops live fire. Which would you rather be doing?
You're there for them — so get to know them.
Focus on universal Army information, not useless minutiae.
Does your cadet really need to memorize how to fill out an ammo turn-in form? Is it necessary for them to know the proper margins on a Memorandum for Record? They can figure out certain specifics on the job. You have limited time to impart knowledge; use it wisely.
It's easy to scoff at cadets for their lack of seemingly basic Army knowledge, but remember — unless they're West Pointers, their day-to-day lives are still largely civilian. They're college students who train on weekends and take a few military science classes, so their knowledge depends heavily on the quality of their ROTC programs.
Helpful examples might include the basic chain-of-command hierarchy of a Brigade Combat Team, the importance of the civ-mil relationship, standard radio etiquette and call signs, and the basics of Army property and supply.
Have them interact with soldiers as much as possible.
It is absolutely critical that your cadet observes the working relationship between you, your squad leaders, and your platoon sergeant. On average, most cadets don't realize just how heavily the PL and the SLs interact daily. My cadet even admitted to being told that the PL should very rarely interact with his/her SLs because "that's the PSG's job."
Additionally, there's some strange, reciprocated fear between junior enlisted soldiers and cadets, probably because neither of them see the other very often. By having your cadet interact with your platoon often, you're familiarizing them with the diversity of those they'll be expected to lead. 
Enlisted personnel are exceedingly rare at most commissioning sources, which prevents cadets from learning about proper professional relationships in the military. Be the best role model you can be to set your cadet up for success.
Conclusion
Finally, it never hurts to indirectly solicit some feedback on yourself for personal development reasons. You can and should ask your cadet what they observed about your leadership, how efficiently your platoon appears to be run, and what they would do differently if they were in your shoes. Every day after work, during the drive to drop my cadet off, I would ask, "What'd you see today?"
There was always something to talk about. The rhythms that she picked up on, the nuances of daily leadership that she described, the questions about my decision-making that she asked — they gave cause for self-reflection. Your commander's quarterly counselings can generalize your work performance just fine, but the incisive observations of your cadet might catch you off guard.
It's as clear to me now as it was then that CTLT was specifically developed for the benefit of future officers like her, but I think it's negligent to claim that the program is for the cadets alone. The best mentorships give both ways. If you ever hear that your unit is receiving cadets, you should jump at the opportunity to mentor a soon-to-be officer, kick-start your motivation, and gain faith in our Army's future, all in a three-week sponsorship.
———
1LT Joo Chung is an active duty infantry officer. He is currently serving as a rifle platoon leader in the 2nd Stryker Brigade Combat Team, 4th Infantry Division. Joo holds a BS in English and Economics from USMA.
The articles and other content which appear on the Center for Junior Officers' website are unofficial expressions of opinion. The views expressed are those of the authors, and do not reflect the official position of the United States Military Academy, Department of the Army, or Department of Defense.
Related Posts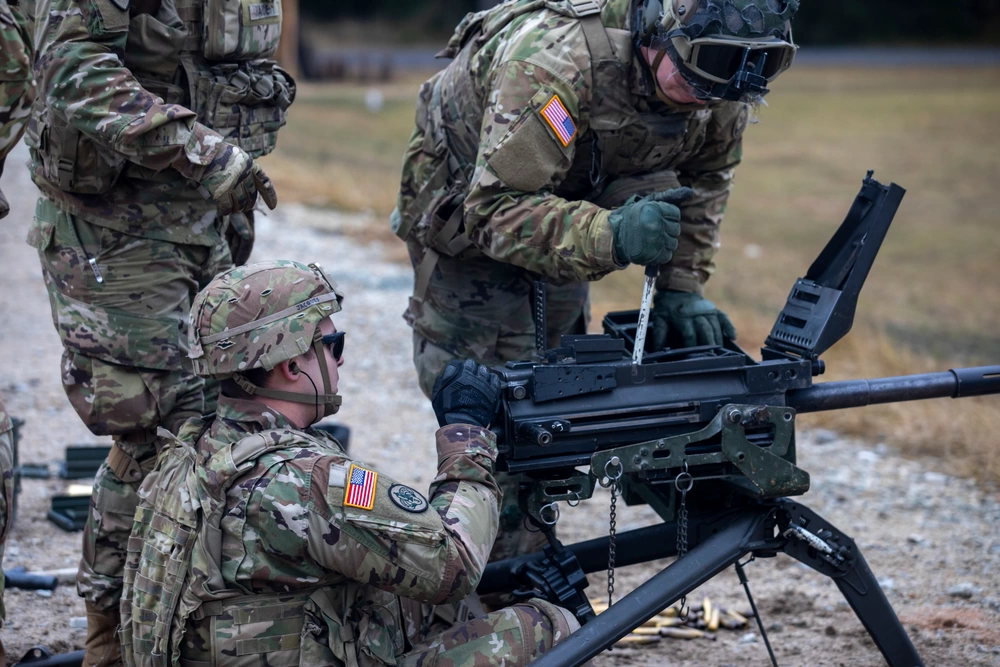 Sadly, Helmuth von Moltke was correct in that "no battle plan survives contact with the enemy".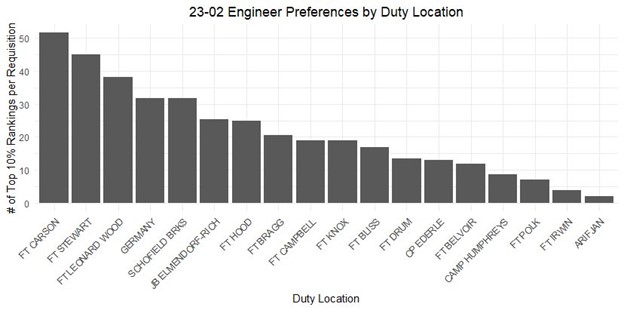 Career, CJO Series, cjo-blog, Events
It's that time of year again! The AIM Marketplace is complete, the algorithm has run its course, and Requests for Orders (RFOs) are rolling into mailboxes!