Why Junior Officers Should Volunteer
By: Clinton Grable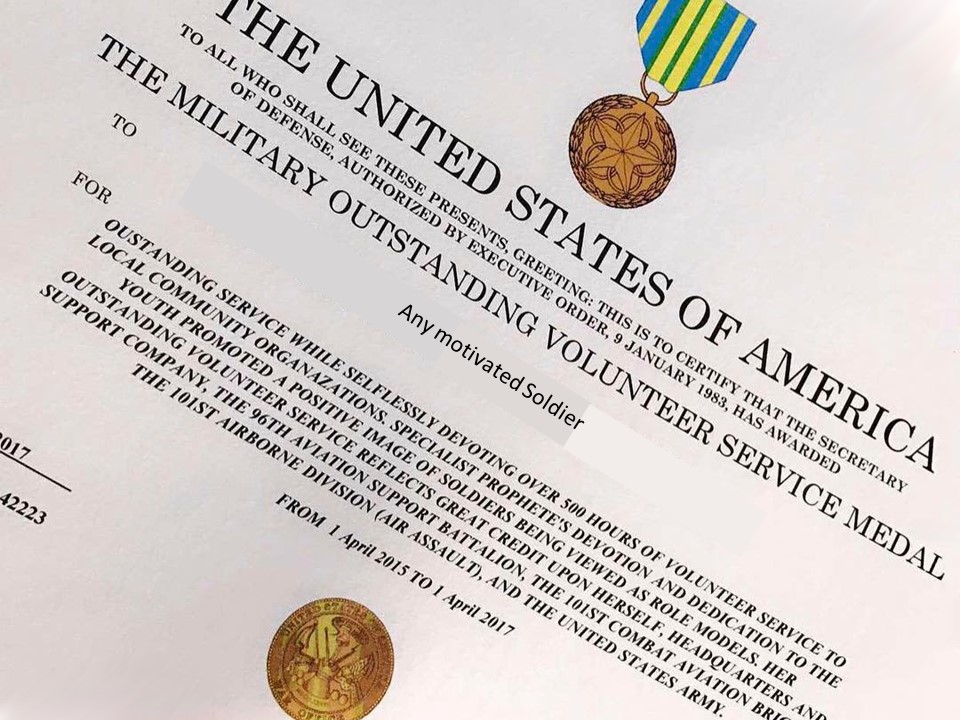 "Is that a National Guard Ribbon?" is often the first question I'm asked when people see my Military Outstanding Volunteer Service Medal (MOVSM) ribbon on my ASUs. Most of the time, I just laugh. But it also makes me think about the research around helping others and my own experience helping those I care about.
Personal Benefits, i.e. You         
Being a junior officer, a lieutenant especially, is tough. Not only are lieutenants learning a new organization and job, they're also expected to lead well within it, often from a position of limited knowledge and experience. Ironically, one of the best things we can do for them may be to help them help themselves. The article, "Self-Care for the Junior Army Officer," lists a litany of activities that junior officers can do to "maintain their equipment," in this case their own wellbeing. Breaking such activities into four realms–physical, social, emotional, and spiritual–the authors place volunteering in the spiritual realm, but stop there. Let's explore volunteering's benefits, and especially discuss its potential impact on junior officers' time perception, life satisfaction, and personal community.
While many Lieutenants feel as if they're overworked, one Wharton Professor found through a series of tests that those who volunteered surprisingly felt like they had more time than those who didn't. Writing in Harvard Business Review, Cassie Mogilner claims, "The results show that giving your time to others can make you feel more "time affluent" and less time-constrained than wasting your time, spending it on yourself, or even getting a windfall of free time." Professor Mogilner further elaborates, "the explanation that emerged in our results is that people who give time feel more capable, confident, and useful. They feel they've accomplished something and, therefore, that they can accomplish more in the future. Certainly, volunteering is no panacea to the work stress our junior officers endure. However, to the extent a few hours with Habitat for Humanity on a Saturday makes our lieutenants feel like they have more time, it may be quite literally worth their time.
While mental health and depression are similarly thorny issues that defy any easy solution, research does suggest a positive connection between volunteering and overall quality of life. In an article titled, "Volunteer Work and Well Being," researchers Peggy Thoits and Lyndi Hewitt claim that volunteering not only improves six measures of wellness–depression, happiness, physical health, life satisfaction, sense of control over life, and self-esteem–it does so independently of any inherent predisposition to volunteer. While deserving limited interpretation, this study nevertheless suggests lieutenants and captains could find some satisfaction by making time to volunteer. After all, if volunteering seemingly addresses "life satisfaction" and "sense of control over life," this very activity may not only make them feel like they have more time, it may make them feel such time is only that much more valuable.
If you're a captain and lieutenant, you're probably spending anywhere between 50 to 60 hours per week with your fellow Soldiers.  You may be spending even more time with your fellow captains and lieutenants if you have a roommate.  Do yourself a favor and find a volunteering activity that gets you away from work physically and personally.  While the USOs I volunteered at were on post, the wide variety of people they pulled in—veterans, Soldiers from different units, and friendly civilians who wanted to support—made me feel like I was a world away from work.  Each person, in his or her own way, gave me a significant respite from work.  Whether it was civilians talking about the local community beyond the gate or veterans talking about eras far removed, each helped create a space for me that was separate and distinct from the one I inhabited in uniform.  These opportunities have allowed me to feel more connected to my community and the people in it.  While no volunteer venue is perfect, I do believe you'll benefit immensely from having a social circle outside of work and having new places and faces to see outside the duty day.
Beyond You
 While volunteering provides value to the individual, it also has many benefits to the Army at large. Here are a few things to consider:
Most materially, volunteering is almost a perfect manifestation of the Army's leader competencies, outlined here in FM 6-22 "Leader Development." As mentioned above in the intrinsic case for volunteering, it certainly "prepares self" by "maintain[ing] mental and physical health and well-being." More to our current dilemmas, volunteering is an activity that "builds trust," "extends influence," "leads by example," and "stewards the profession," which are much-needed personal commitments that can supplement the more structural change noted above. While the response to sexual assault and radicalization are complex and ongoing, there's no need for junior leaders to wait. Not only do they contribute to the literal improvement of the environment in which their Soldiers live, they also gain a better grasp, both strengths and weaknesses, of the communities in which these Soldiers reside. Moreover, the Army is highly social and sociable.  While superiors and subordinates won't know everything about you, they'll probably have a rough idea of who you are, your values, and how you spend your free time. If you consistently volunteer, they'll probably know, which will most likely facilitate their own involvement in the community if they're not involved already. Whether junior officers are making a material difference in their community, simply learning more about it, or just setting a positive example for their subordinates and superiors, they're playing a not insignificant part in fighting debilitating trends and reinvigorating a values-centric Army.   
Perception of the Military
Volunteering, however, can not only positively impact our formations themselves, it can change the very way they are perceived. According to one top commander, there's work that needs to be done.  LTG (Ret.) Mark Hertling says, "We need to 'tell our story' in a more succinct, understandable, transparent and relatable way to the majority of Americans who have not served, but who think they know what serving means and entails." Though ambitious, junior officers volunteering in their local community may have the potential to bridge the gap for those "who think they know what serving means and entails."  After all, the proportion of veterans in the overall population only continues to fall.  According to one recent finding, military service is increasingly becoming a family affair, with over a quarter of new enlistees reporting a parent who served.  This itself reflects in a decreasing proportion of Americans who have an immediate family member who served in the armed forces.  By advertising that story, junior officers are taking a small step toward breaking down this service silo and giving fellow Americans a more personal and positive view of what service looks like. 
Such community involvement also represents a unique way to increase diversity and broaden service to a larger base of the American public. While individual recruiters get credit for signing civilians up, there's arguably a village that raises each recruit, and I am no exception.  I credit not only immediate family members who served in my own decision to join, but veterans and ROTC students I met at college as well.  By volunteering and meeting the type of intelligent, civic-minded people the Army is trying to recruit, junior officers may be making a very powerful pitch to those who otherwise would have never considered joining.  Though the optical benefits of junior officers volunteering should not be overstated, the ability to change perceptions among civilians and even potential recruits should not be overlooked. 
Get Involved
Hopefully you now understand the value of volunteering, so, how do you get involved?
Reach out to your post's Army Volunteer Coordinator, and touch base with organizations that need regular or intermittent help.
Consider getting involved in your church community or local non-profits.
Research youth sports programs in your area and see if they need coaches or mentors.
Reflect on your values and see what organizations in your community provide support to underserved populations or those in need.
Wherever you choose to volunteer, find an organization that you like and start building memories. This work will help you build an identity outside of the workplace and may broader your social network as well.
It doesn't have to be about the MOVSM or an OER bullet point, but it could be, so be sure to record your hours for future reference, especially through the Volunteer Information Management System.
Volunteering can be whatever you want it to be; there's no wrong way to care about yourself, your unit, and our Army.
——–
First Lieutenant Grable is a Military Intelligence Officer assigned to the 513th Military Intelligence Brigade at Fort Gordon, Georgia. He holds a BA in Government from Dartmouth College and is a graduate of Fort Benning's Officer Candidate School. Before commissioning, Clinton was a medic assigned to the 3d U.S. Infantry Regiment (The Old Guard) at Fort Myer, VA, where he was a Military Horseman with the United States Army Caisson Platoon.
The articles and other content which appear on the Center for Junior Officers' website are unofficial expressions of opinion. The views expressed are those of the authors, and do not reflect the official position of the United States Military Academy, Department of the Army, or Department of Defense.
Related Posts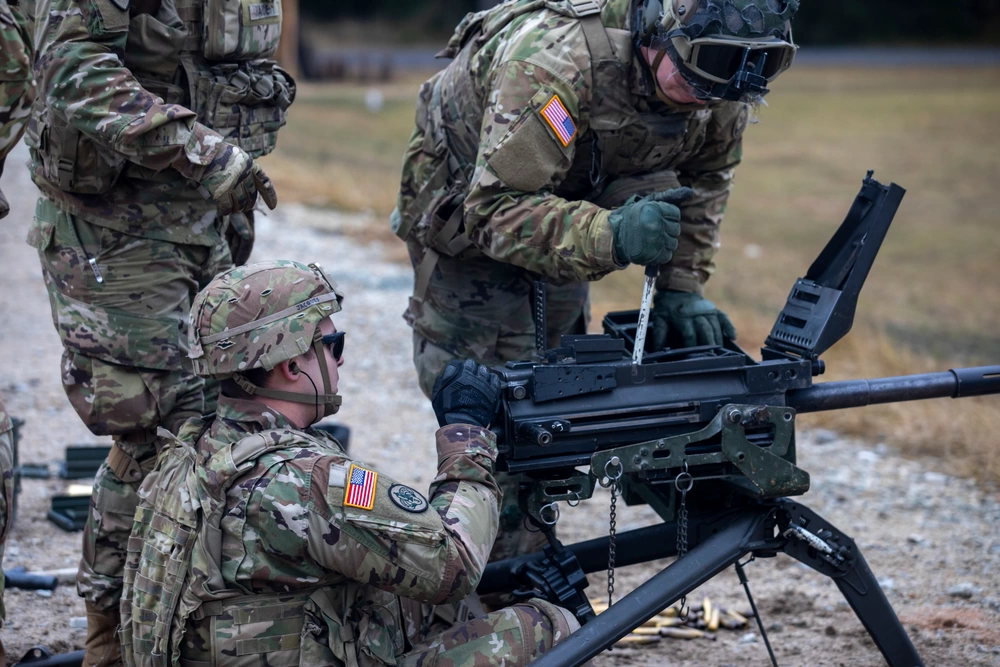 Sadly, Helmuth von Moltke was correct in that "no battle plan survives contact with the enemy".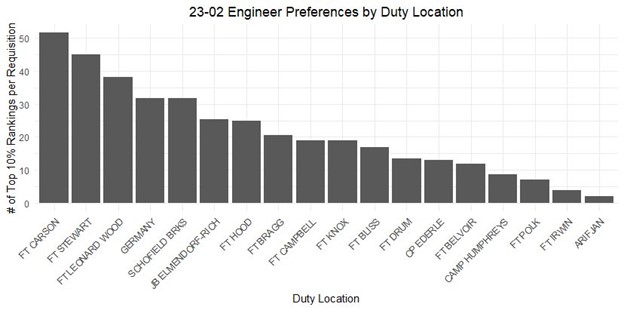 Career, CJO Series, cjo-blog, Events
It's that time of year again! The AIM Marketplace is complete, the algorithm has run its course, and Requests for Orders (RFOs) are rolling into mailboxes!