Becoming a Basic Training Platoon Leader
By: Marshay Harris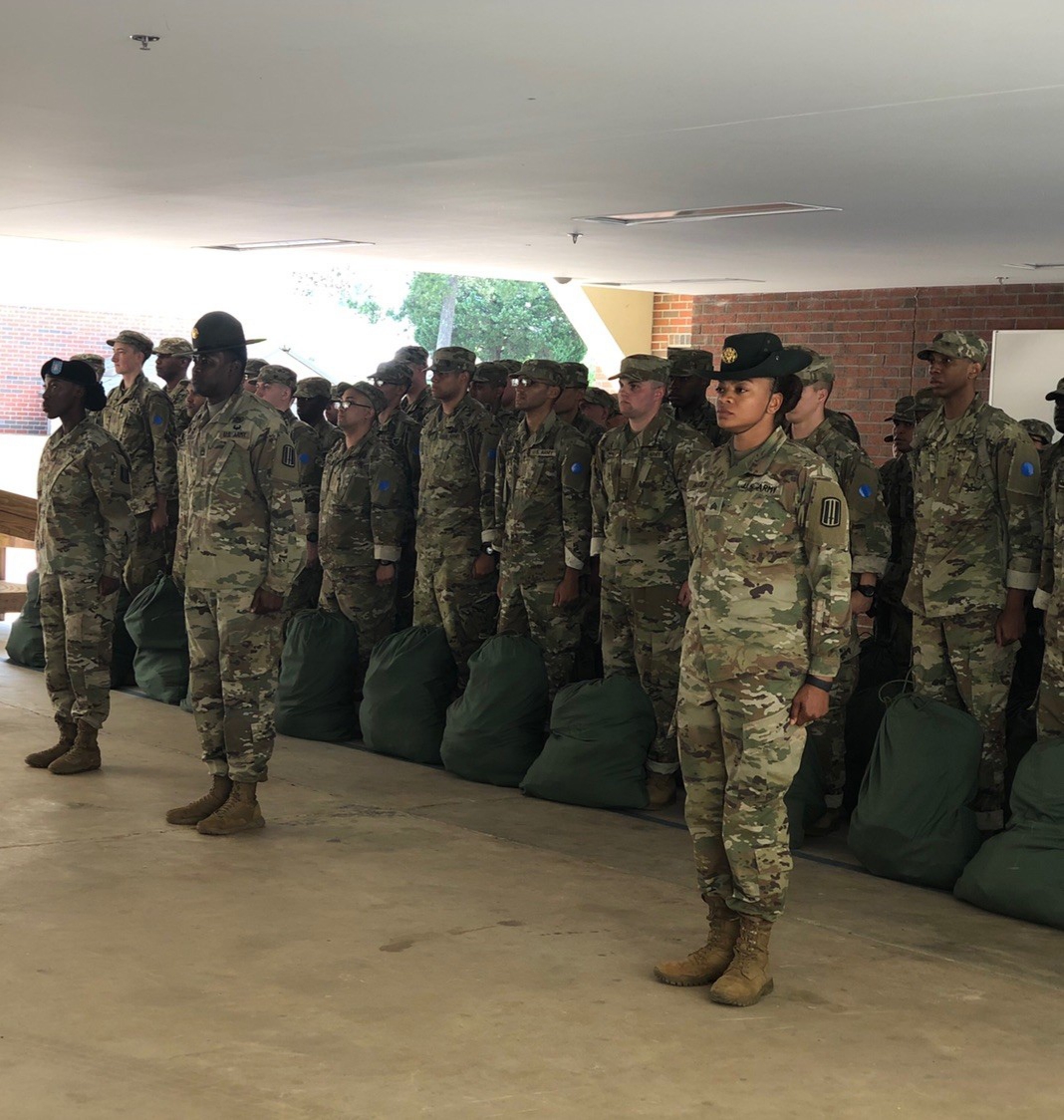 When my branch manager told me she had some Platoon Leader requisitions opening at Fort Jackson, I initially though she misspoke and meant Executive Officer. I mean why on earth would they need a PL in TRADOC?  Had the US suddenly declared war against Russian and we need to deploy straight from basic training?  I asked my branch manager for clarification and indeed she meant PL as in Platoon Leader, and here's the kicker, I would probably be the first one to report. "You'll be there to help free up the Drill Sergeants so they have more time to actually train." She said.  To me, this sounded like a Drill Sergeant's assistant.  My mind began flashed back to day zero years prior. I remembered my sleep deprived body struggling to receive the signals my brain was sending as I heard "put your canteen in your left hand". It sounded like a drive thru cashier talking through a crappy speaker. In a blink suddenly three brown rounds on a-seek-and-destroy mission detected my deficiency and closed in on me like a pack of hyenas. They continued to devour my soul until my canteen magically appeared in my left hand. In another sleepy blink, they immediately left me to contemplate my life choices as they searched of fresher meat.
Once I received the news of this so-called PL position, I immediately started asking around the Adjutant General School in hopes that someone could tell me more about exactly what a Basic Training PL does but besides a few faint recollections no one really knew. That is when I started to see the silver lining with this assignment.  If I am the first one, there are no shoes to fill, no clear solid template or expectations.  I could see this being a great opportunity to truly impact the way we conduct training. I was officially hype.
I graduated AGBOLC in January 2019, and reported to my unit February 2019, which was down the street and around the corner from the Adjutant General School.  My company, E Co. 1-13th INF REGT, just picked up a cycle a few days prior. I entered the company expecting to see maybe a few members of the cadre and instead I walked right in at the start of a training meeting.  I wanted to turn around and act like no one saw me but it was too late. "Speaking of the PL, here she is" my commander said with his full voice interrupting the DS giving a brief.  The eyes of every cadre member in the room followed me as I walked carefully to my seat as not to trip and burst into flames. I took a deep breath and decided to embrace the awkwardness. Based on my past experiences as a NCO, I already knew what was going through their minds when they saw me. Here is a new glorified private that I have to train who is of course full of ideas and thinks she knows everything but she knows nothing (s/o to Ygritte).
At this point, you can do one of a few things.  You can try to big dog your drill sergeants by getting into a pissing contest; you can stay out of sight out of mind; you can become the good idea fair by making a bunch of suggestions and changes; or you can decided to be an active listener and learner with goals of contributing to the team. I chose the last one.  I spent my first cycle doing everything I could to let my drill sergeants know that I wanted to understand their positions.  I asked them a number of questions including how they feel about being DSs, what are their goals and how can I assist them. This is something I was constantly doing to ensure I am not just another butter bar in their space but that I care and want to build a team.
If you are slated to become a PL in Basic Combat Training, I have some recommendations for you. Outside of the procedures of instruction and relevant regulations, seeing and participating in training as well as training management is a great way to understand the scope of what happens in BCT. Watch, observe, ask questions, listen to your commander and drill sergeants, and do not be afraid to get involved.  Additionally, relationship building was one of the most important aspects of my job and it could serve you well to focus your efforts in the following areas.
1. Your relationship with senior leadership
You will have slightly more facetime with senior leaders as a PL in BCT than you may have in a regular unit.  I have encountered my battalion commander almost every day, my brigade commander at least five times in one cycle depending on how often he visits my BN footprint, and the CG at least three times in one cycle. It is the job of every officer within that chain of command to function within their commander's intent.  It should be used as a guide when making decisions. Some will have you believe that they know the standards for training, and most of the time they do, but it is imperative that we stay up-to-date on the latest training guidelines.  Ensure that your drill sergeants are following the POI as it is written and not just what they remember being told, things in TRADOC change too often to rely on what someone remembers from several cycles ago.
2. Your relationship with your drill sergeants.
I had to understand that I am not an NCO anymore which also means that I am not a master trainer; my drill sergeants are master trainers.  I quickly gathered that my job was to make sure our DSs had everything they needed to train. Once you have a cycle or two under your belt, you may have the ability to step in and help when needed but training is not our job. I say this because at times you may get the urge to participate in the corrective training, but don't. The most valuable thing you can use as you seek positions of increased responsibility is how to earn/build trust among those you are leading. Spend as much of your first cycle as you can getting to know your team. Learn how they operate and build trust rather than throwing your authority around when you do not need to. Rely on your DSs for guidance and ways to improve the civilian-volunteer-to-Soldier transformation process.
3. Your relationship with agencies outside your organization.
There are several agencies outside your unit with which you will have frequent interactions.  The effort you put into establishing a good relationship with these agencies will help you in the long run. The better your rapport with these entities, the more likely they will help you when you need to make a last minute schedule change. There are three offices where having solid interpersonal skills will come in handy: the dining facility (DFAC), the transportation office, and range operations.
DFAC
No matter what your unit has going on training wise during a day, one thing is for certain; the trainees have to eat. Three times a day, every day, you must schedule time for proper Soldier refueling.  Whether you need an earlier chow time or you want to switch to Hot A's, you must go through the DFAC to do that.  Coordinating with this entity is vital to training and recovery. Establishing a good working relationship with the DFAC staff is a must and should be cultivated whenever possible. Also, ALWAYS DOUBLE CHECK THE SCHEDULED TIMES AND PLACES!
Transportation
Like the DFAC staff, transportation personnel are an important part of every training event. You do not want your motor movement to come too early or too late as this could impede upon the quality of training your trainees receive.  If you were to make a scheduling mistake the folks in transportation will do what they can to help.  The amount and quality of effort they put into that assistance, however, is contingent upon the established connection you build. Also, ALWAYS DOUBLE CHECK THE SCHEDULED TIMES AND PLACES!
Range Operations
The range safety officer / officer-in-charge class will provide you with post guidance on how to conduct a range. I married this information with how my DSs execute range ops to establish what right looks like overall.  The Range Operations staff are an assorted group of highly trained individuals who range from patient and understanding to rigid stewards of the established standards. Generally, the personnel at range operations are eager to teach you what you need to know to conduct a range to standard. As a new PL serving as an RSO for the first time, I merely mentioned I was a new PL to the range ops staff and, without hesitation, he gave me a thorough class on range procedures along with some useful tips that were not apart of the original class.
4. Your actual job.
The relationships you build during your time are important but don't forget why you are here. Understand the Army has identified a need to have more leaders present in BCT and that Drill Sergeants spend an inordinate amount of time on activities outside of their main mission, training Trainees.  As an officer, you are your unit's chief facilitation officer and anything you can do to ensure training is well and safely planned and resourced will increase your Drill Sergeant's potential to execute better training.
You are an extension of your commander who will rely on you to provide him with a different perspective of his organization.  From my vantage point, I saw the cadre in a way that my commander may not which presents an opportunity for me to identifying areas that need to be highlighted.  This is a game changer allowing commanders to exercise command more fluidly. Take time to educate yourself on things that will make you a more useful member of the team (i.e. foot march routes, equipment, safety considerations, SHARP/EO reporting etc.).  Expect to be accountable for the equipment your platoon possesses and uses. As you learn about your company and the way the cycles work, you will gain a better understanding of what needs your attention and how you can contribute best to your organization.
If you liked this article, you might also like an article about how to lead younger generations.
———
1LT Marshay L. Harris is an Adjutant General Officer assigned as a Battalion S1 for the 249th Engineer Battalion (Prime Power), Fort Belvoir, VA. She graduated from Officer Candidate School in 2018 after an enlisted career as a 42A Human Resources Specialist.
The articles and other content which appear on the Center for Junior Officers' website are unofficial expressions of opinion. The views expressed are those of the authors, and do not reflect the official position of the United States Military Academy, Department of the Army, or Department of Defense.
Related Posts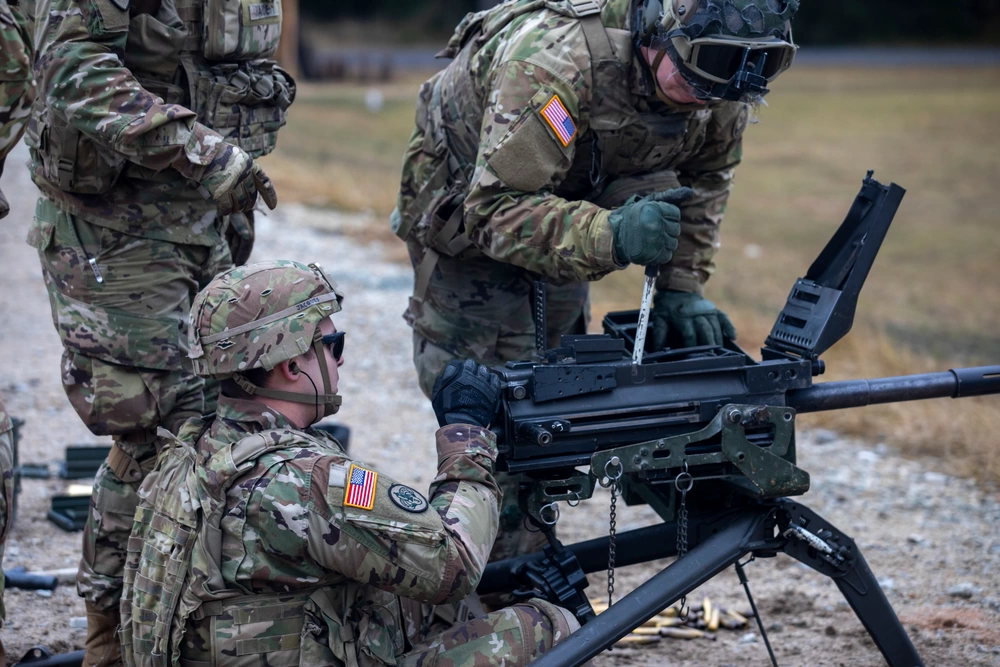 Sadly, Helmuth von Moltke was correct in that "no battle plan survives contact with the enemy".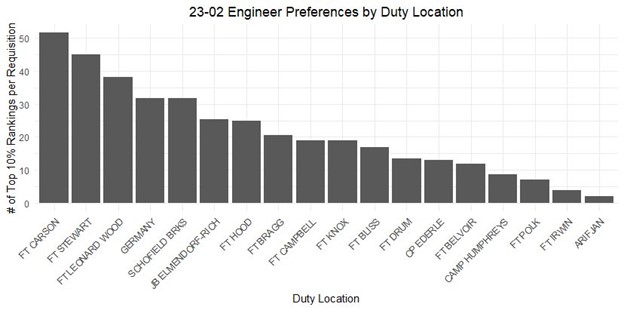 Career, CJO Series, cjo-blog, Events
It's that time of year again! The AIM Marketplace is complete, the algorithm has run its course, and Requests for Orders (RFOs) are rolling into mailboxes!