Does Character Count? Reevaluating the OER's Most "Check-the-Box" Attribute
By: Clinton Grable
Do you "fully support the Army's SHARP, EO, and EEO programs?"
Do you create "a workplace environment that's inclusive, safe, and welcoming?"
I hope so. If you're reading this, however, your character is probably so much more than this boilerplate found in so many officer evaluation reports, or OERs. Unfortunately, it's not clear how much altruistic behaviors matter for an officer's overall evaluation, especially relative to other, more quantifiable leader attributes and competencies.
The civilian world, however, may offer one example of how this could change. At one company, Logitech, CEO Bracken Darrel is tying executives' bonuses to not just performance, but their commitment to Diversity, Equity, and Inclusion at work. Similarly, the Army could evaluate leaders on not only the usual attributes and competencies, but the character with which they fulfill them, broadly understood. What follows are some new criteria by which the Army could reimagine and reevaluate the neglected, but, arguably, most important, leader attribute, character.
Embracing the Army's EO Programs
So often, support for the Army's EO program is evaluated passively, or in terms of compliance. The only way to fail to support the program, and negatively impact your OER, is to demonstrably run afoul of it with a validated complaint. This is lazy, and a depressingly limited vision of what "fully supporting" the Army's EO program could look like in practice. With the rich resources available from the Defense Equal Opportunity Management Institute, moreover, this vision is one junior officers could easily make real.
Within the site are not only eLearning courses for individuals, but comprehensive guides on conducting special observances at the unit level. Rather than regurgitating clichés under the character block, the Army could evaluate leaders on the number of courses they've completed or Cultural Observances they've planned.  Ultimately, by rewarding leaders who don't just support, but embrace EO, the Army would communicate this is an orientation all of us must adopt too.
Putting People First
According to a March interview with Army Chief of Staff General James McConville, people are the Army's "greatest strength" and "most important weapon system." While "People First" may be a relatively new initiative, the Selfless Service leaders owe their subordinates certainly isn't, and is a key component of character. With the burden for so much of the Army People Strategy lying with senior ranks, what can lieutenants and captains do to put people first?  
Once again, we may be able to take a cue from the private sector, especially with the enduring popularity of hybrid and remote work post-Covid. While many Army tasks, like ranges and unit training, are inherently collective and demand presence on post, others, like meetings and administrative work, do not. Accordingly, it is not out of the question that an afternoon or even an entire day of the week could be allotted for remote, at-home work. From reduced childcare costs to gas expenses, it's hard to summarize just how much a hybrid schedule would benefit Soldiers, especially those with families. From reduced childcare costs to gas expenses, there are numerous financial benefits to a well-planned and organized hybrid work schedule. Incorporating one, however, is difficult, .
Volunteering
I'm a fan of volunteering, but I think the Army should be one as well, at least beyond awarding the Military Outstanding Volunteer Service Medal. Of special relevance to this proposal is that the Army recently revised its guidance for issuing the award. Whereas previous regulations authorized the award for every 500 hours of service, new guidance limits its issuance to only once per tour of duty. While this change may be for the better, it nevertheless deprives volunteers of two easy metrics to demonstrate their commitment, namely hours and people served.
Here then, is where the character block in the OER can step in, serving as a measuring stick by which volunteering is recorded and rewarded. But why volunteering, and not something more military-centric like the two previous suggestions? Actually, there may be no tradeoff. In addition to the benefits linked above, volunteering represents a unique way to train junior officers on intangible skills and perspectives they may lack. Lieutenants, for example, notoriously lack self-awareness, a soft-skill deficiency that could very much be corrected by off-duty volunteering. Additionally, junior officers organizing unit-wide volunteering events could both afford them an additional chance to train and unlock a philanthropic alternative to much-dreaded "mandatory fun."  Volunteering, then, can serve not only as a measuring stick for character, but even as a means to develop junior officers while bringing units together.
In Closing
These are just a few ways the Army could not just evaluate character, but fundamentally reward leaders who accomplish their duties with sincerity and compassion. But these suggestions are certainly not perfect, or without drawbacks. For example, it may be unreasonable to give junior officers' another task—EO training and event planning—when research shows that they're already stretched thin. Moreover, embracing remote work may not actually put people first, as the practice arguably contributed to the Army's rise in suicides during the COVID pandemic. Finally, army leaders may very well struggle to recognize their subordinates' genuine, impactful volunteering over perhaps numerically superior, but less substantial, hours of community service. Even though we might wish to incorporate character into evaluations, Army leaders must calibrate this wish properly without creating a cobra effect, or perverse incentive. Unless you believe character is its own reward, how would you like the Army to better encourage and evaluate this critical, yet overlooked, leader attribute?
---
First Lieutenant Grable is a Military Intelligence Officer assigned to the 513th Military Intelligence Brigade at Fort Gordon, Georgia. He holds a BA in Government from Dartmouth College and is a graduate of Fort Benning's Officer Candidate School. Before commissioning, Clinton was a medic assigned to the 3d U.S. Infantry Regiment (The Old Guard) at Fort Myer, VA, where he was a Military Horseman with the United States Army Caisson Platoon.
The articles and other content which appear on the Center for Junior Officers' website are unofficial expressions of opinion. The views expressed are those of the authors, and do not reflect the official position of the United States Military Academy, Department of the Army, or Department of Defense.
Related Posts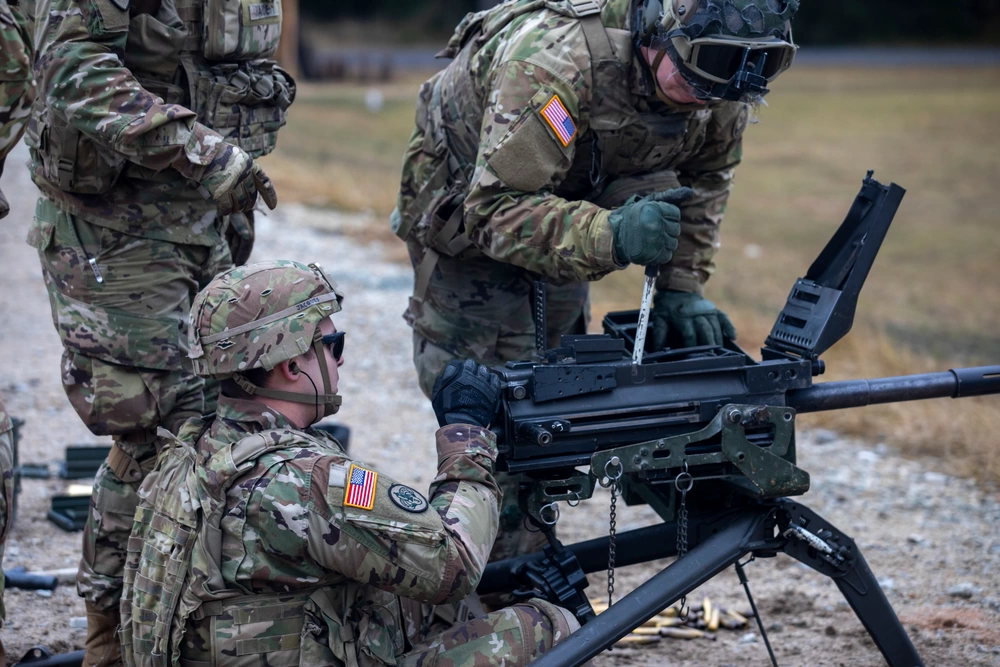 Sadly, Helmuth von Moltke was correct in that "no battle plan survives contact with the enemy".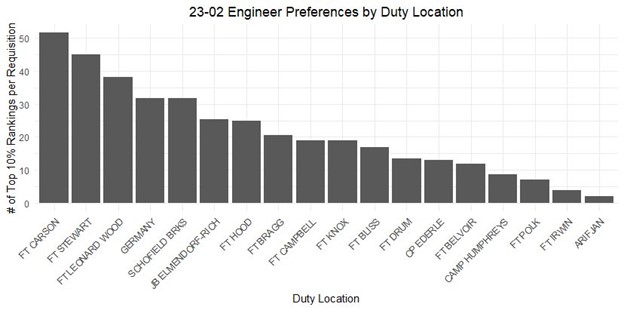 Career, CJO Series, cjo-blog, Events
It's that time of year again! The AIM Marketplace is complete, the algorithm has run its course, and Requests for Orders (RFOs) are rolling into mailboxes!