Is Civil Affairs Right For You?
By: Bobby Perez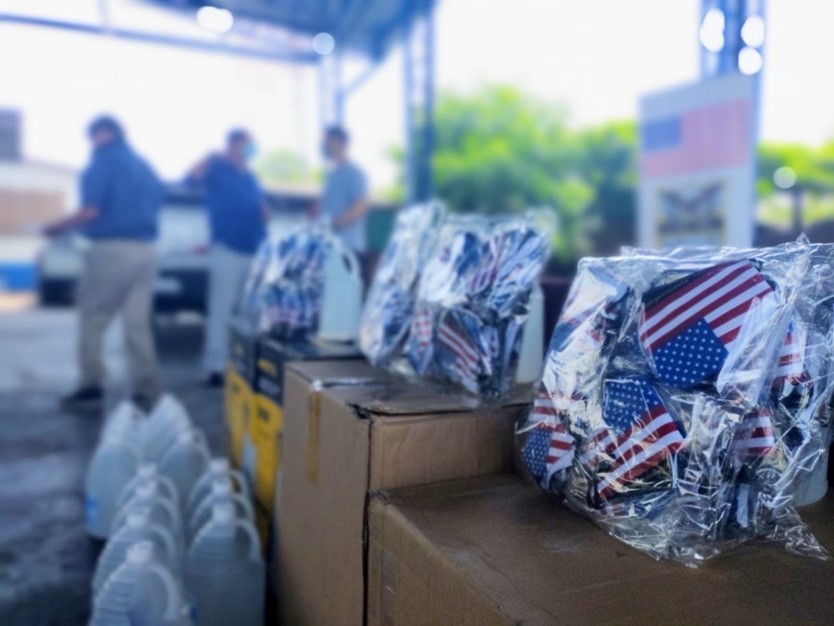 So, you're considering Civil Affairs as a career path in the Army. You've perhaps talked to peers about the branch or have heard of others that attended selection before. Also, you may have heard that you must wait for the MILPER message and have questions about the training pipeline.
Fortunately, waiting for the selection MILPER message for your year group gives you the time to learn more about the Civil Affairs mission, think critically about why you want to doing, and ultimately determine if a career change to Civil Affairs is the right choice for you.
Ask yourself a couple of questions. What do you want to get out of Civil Affairs? Does Civil Affairs take you where you want to go in your Army career?
I'll address these questions in this post. We'll visit some reasons to make the switch, some reasons not to, and some information on what to do next if you're still interested.
Reasons to Join Civil Affairs
First, I'd like to highlight a few (out of many) reasons to choose Civil Affairs as a career path. Maybe you enjoy people and culture. This branch attracts many people from all walks of life to work together and accomplish a world-wide mission. Second, the mission interests you. There are a variety of missions to engage in at the tactical level, and exciting opportunities at the operational level. Finally, working in dynamic environments is exciting to you.
You Enjoy Working With Diverse People and Cultures
If you have a passion for people, languages, and culture then Civil Affairs may be a good fit for you. Before going to a unit, officers will learn a language as part of the training pipeline to better connect with people and cultures. Additionally, teams will coordinate with local civilian and military leaders to accomplish mutually agreed upon goals for the common good. While it is a challenge to establish those relationships and learn the culture in a short period of time, it is part of the excitement of being a Civil Affairs Officer. So, if you enjoy conversing with people in a different language, making connections, and enjoy cross-culture coordination then this branch would be great for you.
You Enjoy the Mission Set
Next, you're interested in the Civil Affairs mission. I already briefly described what a Civil Affairs soldier does on the tactical level. At the operational and joint levels, a Civil Affairs Officer will advise Commanders on cultural matters and brief these decision-makers on how the civilian populace affects a mission. Civil Affairs Officers are cultural experts who dive into all aspects of the planning process and embed themselves into each staff War Fighting Function.
You Want a Dynamic Working Environment
Finally, you're excited about working in a dynamic environment. Civil Affairs operates in a high operational tempo coupled with the challenge of the human domain, resulting in an ever-changing environment that requires constant adaptation.
Some changes may include a shift in training timelines, adding people during critical training phases before shipping out, or moving a humanitarian project location to accommodate host nation support. Civil Affairs has a unique operational tempo: though often hectic, there are relaxed periods that allow significant personal and professional development. It's common for officers to attend more than three or four schools in a fiscal year, depending on timelines and job positions.
Reasons Not to Join Civil Affairs
The Grass is Greener on the Other Side
If you're only trying to transfer branches, I don't recommend Civil Affairs as a career. Perks like I described above may seem enticing. However, Civil Affairs still does things like staff duty, PMCS of vehicles and equipment, inventories, and formations.
Also, Civil Affairs is more stringent on baseline training requirements. It's a smaller organization, which means that many leaders have oversight over routine training requirements. Also, Civil Affairs units prepare to support other organizations or go abroad themselves. So, each team must be experts in their craft.
So, the grass isn't necessarily 'greener' on this side. I would say it has a different shade of green like every other branch in the Army.
Unique Opportunities
Civil Affairs Officers may have other opportunities to work with Embassy teams, host nation governments/military, and participate in humanitarian aid projects that many other Army Officers do not usually do. Also, those projects and connections create advantageous conditions for Civil Affairs Officers to do their jobs.
However, new and unique opportunities are also relative to the person. Other Officers within the Army also get different opportunities based on their availability and connections. So, Civil Affairs isn't unique in this aspect, and may be even more challenging to get into compared to those other unique opportunities. Officers in this branch are highly competitive and professional individuals, who are driven toward success. So, there is more competition for fewer slots in some cases within Civil Affairs. In addition to jobs, schools are a similar story.
Officers have a wide array of opportunities for schools within this community. However, other branches also offer unique schooling opportunities too. Some schools like governance and planner's courses come with the job. However, like any branch, Civil Affairs is a military capability that enables the Army to fight and win our nation's wars. Some of these schools are also offered in other branches, which should be a consideration if you're looking for a career change in the Army.
How Do You Transition to Civil Affairs?
If you find Civil Affairs interesting and you want to join for the right reasons, you can start by contacting your local recruiting station. They're conveniently located at most active-duty Army posts. Here are their numbers:
Alaska: Joint Base Elmendorf-Richardson 907-384-7467
Colorado: Fort Carson 719-524-1461
Georgia: Fort Benning 706-545-3079; Fort Stewart 912-767-1400
Hawaii: Schoefield Barracks 808-655-4397
Kansas: Fort Riley 785-240-1840
Kentucky: Fort Campbell 270-798-9818
Louisiana: Fort Polk 706-545-3079
New York: Fort Drum 315-774-7327
North Carolina: Fort Bragg 910-432-1818
Texas: For Bliss 915-218-4968; Fort Hood 254-288-5324
Virginia: 202-492-3289
Washington: Joint Base Lewis-McChord 253-966-3902
Also, just in case you want the addresses too, go to goarmysof.com.
You may not be stationed near a recruiting office. Instead, call the one closest to you and ask them about Civil Affairs and if they're the office that covers your area. The recruiters are eager to help and will oblige.
Next, if you are located near a recruiting office, see if they have a PT program for candidates. My recruiting office had a PT program, and I felt like it set me up for success on the physical fitness part of selection. Plus, you'll get extra face time with those who have already been to selection and who are willing to support your journey into Civil Affairs. Also, the recruiters know Officers that you can contact at your duty station. I sat down with several Civil Affairs Officers to learn about their experiences before transitioning to the branch.
Next, communicate with your unit. Unit leaders need to know the career ambitions of their lieutenants and junior captains so they can support you in managing your career. For example, I got shifted to a Brigade staff position after my platoon leader time because I told my chain of command that I wanted to transition to Civil Affairs. Now that I'm in this branch, it was beneficial for me to go to staff instead of taking an XO position.
Your unit wants you to have a successful and meaningful career. Inform them early about your intentions and they can help you plan. Be aware though, some commands may not be supportive of your decision to switch branches. Gauge your audience and assess the best course of action.
Conclusion
Civil Affairs is an excellent branch if you join for the right reasons. There are many opportunities to grow and thrive, and I encourage you to join if you feel like it's the right path for your Army career.
If you think that Civil Affairs is right for you, talk to your local recruiter. I wish you all the best in deciding to either transition over to Civil Affairs or remain in your current branch. Either way, it's a privilege to serve in the United States Army, no matter where you are.
———-
CPT Robert Perez is a Civil Affairs Officer and has been a Junior Fellow at the Center For Junior Officers since January 2022. He enjoys writing and researching to support young Officers find a rewarding career in the Army. He is always interested in talking to junior officers who are considering Civil Affairs as a potential career path. You can contact him at Robert.f.peresz17.mil@army.mil.
Special thanks to LTC(P) Bre Washburn for editing this article for publication.
The articles and other content which appear on the Center for Junior Officers' website are unofficial expressions of opinion. The views expressed are those of the authors, and do not reflect the official position of the United States Military Academy, Department of the Army, or Department of Defense.
Related Posts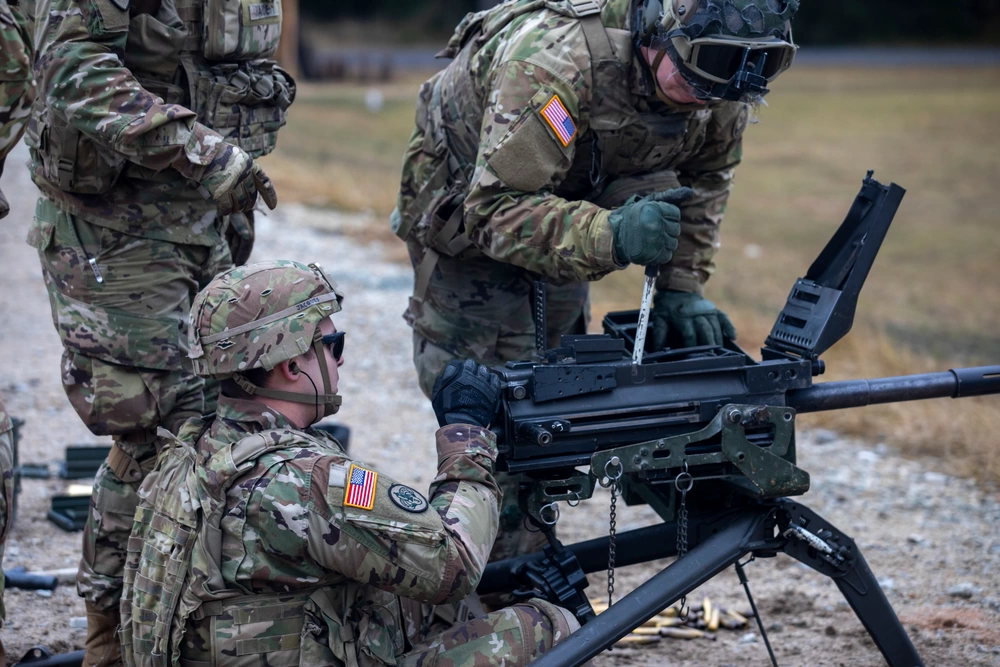 Sadly, Helmuth von Moltke was correct in that "no battle plan survives contact with the enemy".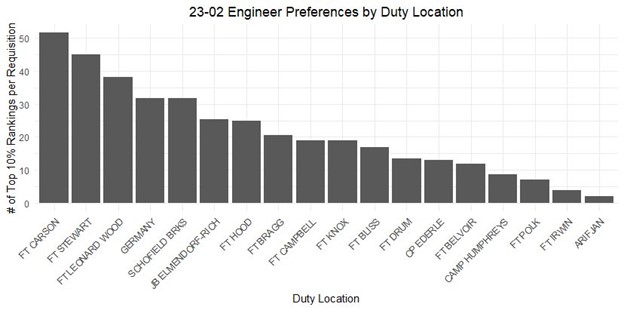 Career, CJO Series, cjo-blog, Events
It's that time of year again! The AIM Marketplace is complete, the algorithm has run its course, and Requests for Orders (RFOs) are rolling into mailboxes!