Storytelling & Problem-Solving: Necessary Links for Junior Officers
By: Melissa Eslinger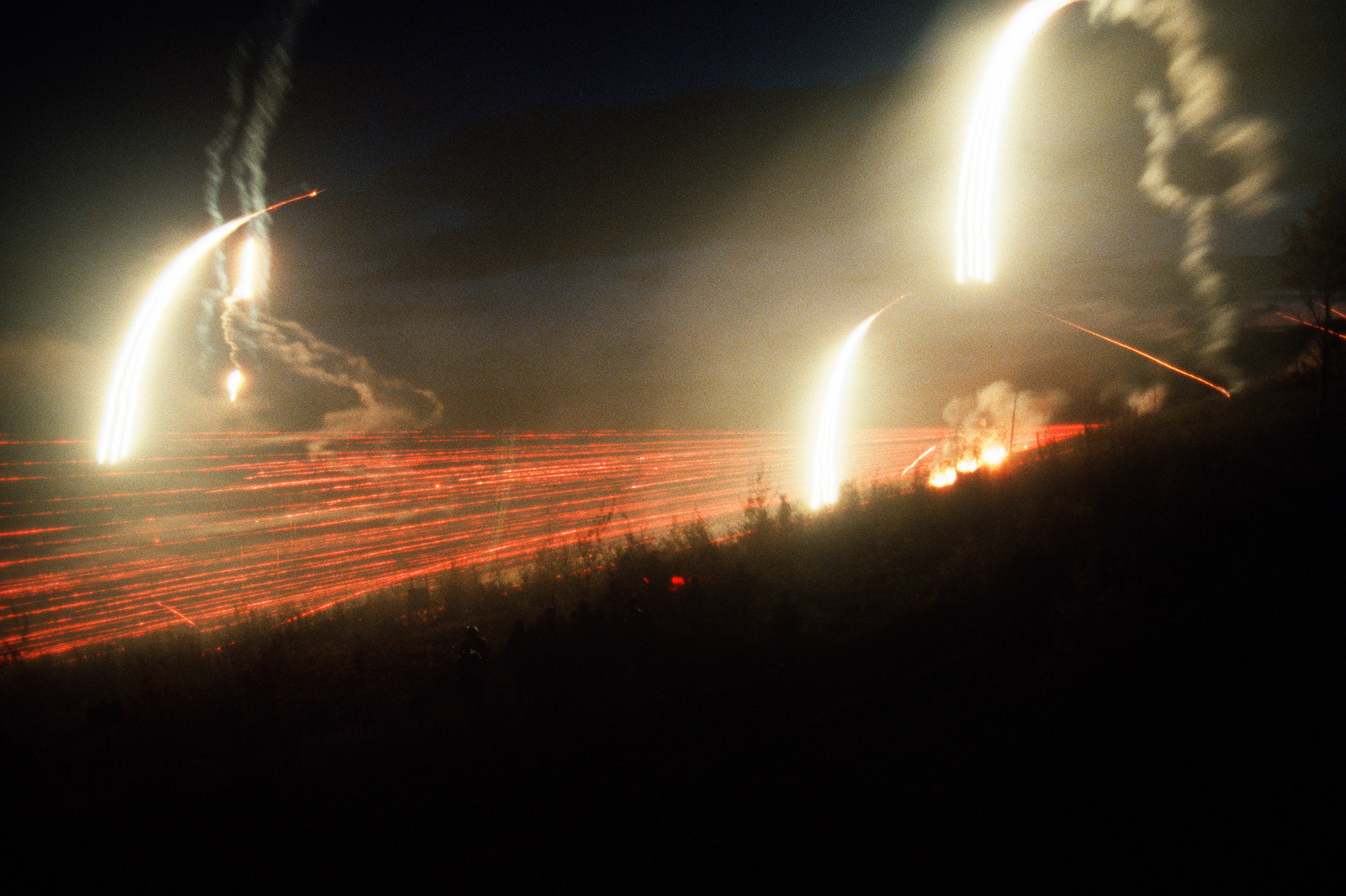 Storytelling can have a variety of associations suggesting images ranging from tall tales to memories passed along generations. Growing up in the south, I fondly recall hearing mountain stories which were often accompanied by music. The Army has recognized storytelling as a necessary leadership tenet. What does this mean and how does a junior officer employ it?  During the early phases of military training one can imagine that questions or orders are met with brief responses or short questions for clarification. While this has its place, officer development requires moving beyond staccato responses. Leaders must learn the skill of weaving a cohesive narrative, rich with the facts of the situation, to provide proper mission analysis and requirements forecasts. Before considering how to train these skills, we must define how storytelling is trained in other disciplines.
Storytelling is becoming a pillar in science education. Educators understand the importance of training students to progress from simply defining terms to being able to analyze data and create new information. Several efforts have attempted to formalize the training of these oral and written communication skills. These skills easily translate to the military setting, where junior officers routinely prepare reports or engagement summaries for a variety of headquarters in a deployed or training environment. Whether these concept maps or mission analysis briefings are fully or in part designed by an individual or a team, the process skills are the same and require practice to quickly generate products.
A particular story illustrates this process. As a logistician, one aspect of my job is to plan and support the deployment of forces. I was early into my new assignment as the 1/10 MTN BCT S4. We received short notice to deploy forces as part of surge operations to Afghanistan.  Imagine the long list of tasks to accomplish to move 3,500 personnel, all their equipment, and establish bases to support these operations—no small feat and it literally takes an army of talented officers, warrants, and NCOs to accomplish such actions. One afternoon I entered what I thought was a routine update meeting with the Division G4.  Imagine my surprise when I was met by the Division Commander, who wanted to see how the deployment planning was progressing. What followed was a discussion or story, from start to finish, of our current air, rail, and sea operations as well as the projected site occupation plans and resources. Realize that commanders have seen the slides and daily updates, they know the key areas of concerns from this information. What he was really looking for was not a staccato update of numbers and details, but a coherent narrative assessing where we were in the process and where we needed assistance.  All this information was gathered from the combat arms officers who were designated as the battalion S4s who provided me the updates, their stories on unit provisions, equipment, and preparations. Having these conversations and hearing their assessments were vital to telling the entire story and where to focus efforts or additional resources. Their abilities to synthesize large amounts of data, distill it to salient points, and assess their own areas of responsibilities illustrate how everyone is vital to our profession.
While every task may not directly support a deployment, the routine actions are just as important to functionally train and prepare our forces. Junior officers are intimately involved with situational reports and status updates. Commonly, one of the first taskings for a new lieutenant is to serve as the officer-in-charge of a firing range. This involves gathering the logistics (ammunition, vehicles, certified handlers, safety officers, etc.) and coordination of these resources.  A wise way to approach this is by obtaining the unit's SOP on range operations. These SOPs are extremely helpful in telling the story of 'how-to' prepare and execute range operations. In this case the lessons-learned are incorporated into best practices for the next interactions. While they share some common features, there are unique requirements which may differ across installations.  Here the storytelling is fashioned into a combination of checklists and paragraphs to help solve and prepare for the immediate task, successful range operations.
As you can see, the linkage of the oral and written narratives assists with accomplishing the tasks at hand. Experience makes these much easier as they become routine when LTs become company XOs and share these leader books or lessons learned. Ideally, each additional duty will come with its own 'smart book' or SOP. However, the initiative to create one is important, particularly as personnel can be transferred between units or PCS. The retention of this knowledge is best accomplished by continuity books or stories narrating how to succeed at a particular task. 
I leave you with four items to consider as you prepare your story:
Task and purpose. Start with the 'what and why' to provide context. Leaders who communicate clear task and purpose for every mission are better able to unify the efforts and priority of support.
Resource. Leaders resource units for success. To accurately forecast and fill these requirements the information must be relayed at all echelons. Additional information as to the criticality of the need will help prioritize the filling of requirements.
Train someone to take your place. As you gain proficiency at a task, prepare, and involve your replacement to accomplish a similar mission. We learn most through failure. A well-written and thorough SOP or leader book to pass to your successor will retain the organizational knowledge and make things much easier.
Flexibility. A well-designed plan will meet challenges that require adaptation and analysis of changing conditions. Be creative and achieve creativity by talking with others and analyzing case studies. The situations and conditions may change but the basic interpersonal skills and problem-solving process remain the same.
It is a dynamic and exciting time to be a junior officer.  Whether in the mountains of Afghanistan or the shores of a future engagement, the art of storytelling and science of problem-solving will survive the test of time and, when properly employed, provide linkage to the skills needed for success.
Make sure to check out our article on 4 Storytelling Tips for Army Leaders.
———
Melissa Eslinger is an active-duty Lieutenant Colonel and Associate Professor at the US Military Academy. She holds a Ph.D. in Cancer Biology from the University of Michigan and leads research groups in science education and epidemiology. She has served as a logistician at multiple echelons and enjoys applying these skills to traveling the world.
 ———
Image by: SGT Greg A. Suhby
The articles and other content which appear on the Center for Junior Officers' website are unofficial expressions of opinion. The views expressed are those of the authors, and do not reflect the official position of the United States Military Academy, Department of the Army, or Department of Defense.
Related Posts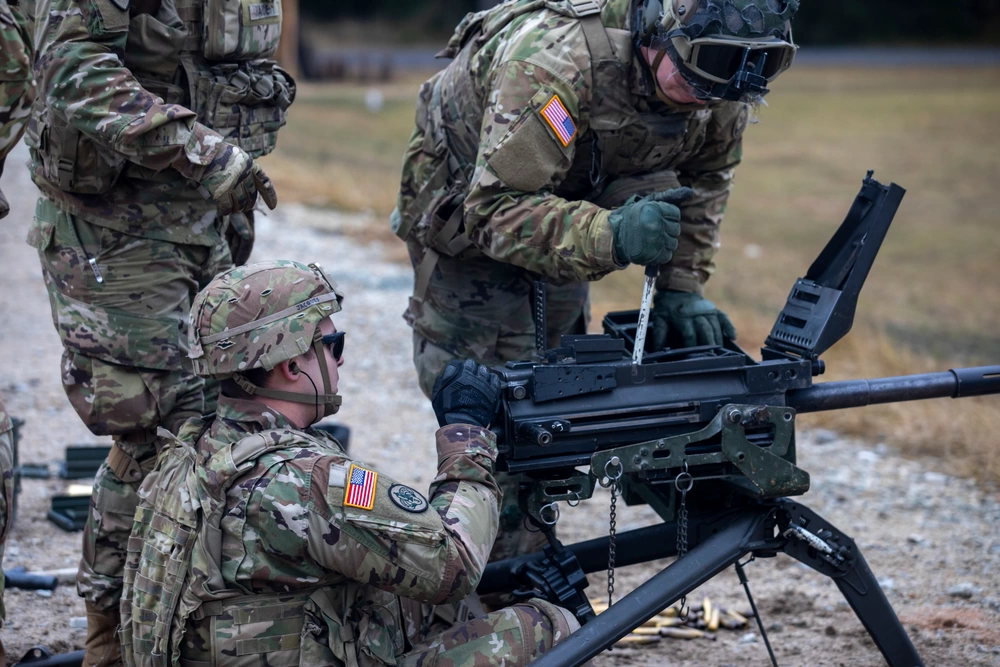 Sadly, Helmuth von Moltke was correct in that "no battle plan survives contact with the enemy".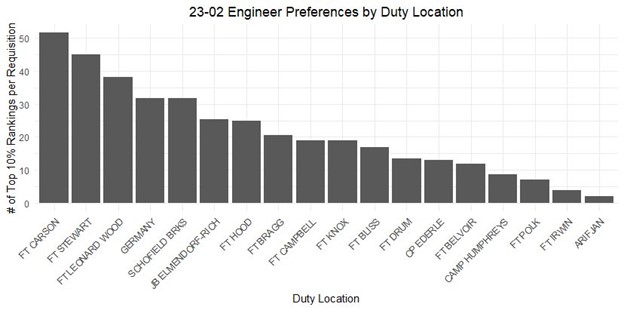 Career, CJO Series, cjo-blog, Events
It's that time of year again! The AIM Marketplace is complete, the algorithm has run its course, and Requests for Orders (RFOs) are rolling into mailboxes!