Student to Lieutenant Series – Part 5: Operating Expenses and Where to Live #2
By: Jeff Wismann
Warriors,
This week's post continues our discussion about BOLC "operating expenses," specifically, how to kit out your new apartment/house/government quarters. Not "officering" or "Leadership" advice, just a fun post on lessons learned. I'll break this down into a few categories and then some recommended priorities from there.
The Kitchen — Everyone eats. These things make that necessity easier or significantly more enjoyable.
Slow Cooker: Slow cookers are easy, dump stuff in, push some buttons, then come home to a hot meal. Buy one with an automatic shutoff! Two times my day went later than expected and I came home to brown mush, disappointment, and a mess to clean up. Buy one at a yard sale, or a discount store. These things last almost forever and you shouldn't break your budget to buy one.

Image by Pixabay

Panini Press: You can find relatively cheap ones.  After your 207th cold sandwich, you'll be over sandwiches. With a panini press EVERY sandwich is a restaurant quality meal. I got one of these for Christmas, and it totally transformed eating on a budget. Sandwiches are SUPER affordable, but boring. Paninis are the same cost of ingredients + 2min of well- spent time and are never anything less than super delicious.
Glass Mason Jars with Lids: Yes, you could get a new shaker bottle for your #protein every two weeks when that thing starts to stink. Or, you could spend that $12 on a 6-pack of 12-16oz glass mason jars. Find the little shaker balls in a 10-pack on Amazon. You can use these for #protein, mixing marinades or dressings, making overnight oats… Anything! Best of all, because they're glass, you can scrub the heck out of them, dishwash them, and generally, never have them get that weird shaker bottle funk.
The Bedroom — Everyone sleeps. Only one point to make on this one. In the Army, as a Leader, at times, you will get less sleep than you might otherwise want. Invest in a quality mattress. Ensure the sleep you get is quality sleep. Because you invested in a quality mattress, invest in some form of a mattress cover, for the handful of times that you're too tired to shower before crawling in bed after a field exercise #ItHappens.
Fitness — I would NEVER discourage anyone from any activity that promotes physical fitness. PT is free; the equipment is not. So, I will just advise you to have a plan and a budget. You cannot achieve Matt Fraser's home gym with your first paycheck. Why do you need 1000 lbs of free weights when you can only lift 300 lbs? Why do you need the Super Treadmill 3000 when you never run further than six miles on a treadmill? Make a plan for your needs, shop around and take your time. The on-post gyms are great and free and an opportunity to interact with your peers and Soldiers.
The Guns — This is NOT a political statement about the 2nd amendment. These are my observations on gun ownership relative to young officers' budgets. Many young officers choose to purchase commemorative pistols or AR-15s so that they have something to "train" with or for recreation… Trust me now, believe me later. Of my Army buddies that bought guns, I have seen ~10% of them get into competitive shooting and pursue it as a genuine hobby and maybe 20% of them take their guns out for recreational use more than once a year. The rest of them see that AR-15 about once every PCS when they have to check to make sure there won't be any issues moving their weapon across state lines, or overseas. My observation is that if you're on a limited budget, carefully consider your priorities before making ANY purchases at or above $1k. My anecdotal statistics would suggest that the large majority of young officers could have spent this money on something else… like a high-end panini maker.
The Technology — Some of this is a tool of the profession and justifiable… some of this is unnecessary. Prioritize.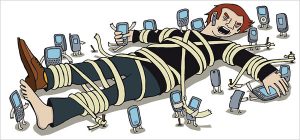 Computers — You will do work at home. Have a personal computer that works with appropriate software. It's a worthy investment.
TVs — If you're a TV person, get a TV. But consider this, without a TV, you may be forced to fill your time with reading or exercise. Maybe not having a TV is a good forcing function for more worthy investments of your time.
Cell Phones — Have one that works and put an appropriate protective case on it. The Army is a full contact profession sometimes.
Watches — There is a flavor of officers that REALLY have a thing for their big fancy timepieces. I used to be one of those officers. $450 for the latest digital compass, barometric reading, wrist gadget is only as valuable or as practical as how much you will actually use/need that feature. I was wearing the $450 Suunto with a digital compass when I was lost as <beep> in the Fort Benning woods. That watch didn't do me any favors, but it did look really cool. You need a stopwatch for PT. You need a clock to always be ten minutes early. Everything else is a "nice-to-have." Get it when you've saved enough to afford it.
The Kit — "This stuff could save your life…" This one is a bit more philosophical. When I first became an officer, I heard (and adopted) the opinion that your military "kit" could one day save your life. So, you should buy quality and top-of-the-line stuff whenever possible… Now, I have developed a more nuanced opinion that accounts for your role as a Leader. I still agree with the former opinion about quality kit. But, I would add these three observations:
The Army issued stuff IS high quality. MILSPEC is no joke. That's why this stuff lasts. That's why it's sold in surplus stores. That's why WWII gear is still around today. However, you may need to make slight modifications to get it to work exactly for you and your mission set. An adapted piece of issued kit will usually be as good as the most expensive thing on the market.
If you have "sweet kit," your Soldiers will want to wear it too, and an E4 makes a LOT less money than an O1. So, I set a personal limit at 20%. I would only ever wear 20% commercial, off-the-shelf gear on my kit. That admin pouch is okay. The custom plate carrier and fancy gloves and fancy knee pads and… and… and… It's too much. If my Soldiers can't get it, I can't get it. "This stuff could save your life…"
When you need specialty gear, the Army will issue it to you. That REALLY cool stuff, that stuff IS issued gear for the people that need it. That's why those companies make that gear in camouflage. There's a unit that's getting issued that stuff. When you need it, you'll have it.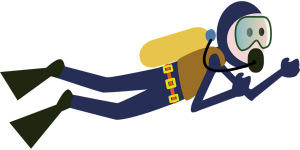 Recreation — Work hard, play hard but stay within your means. I want to have a SCUBA license and a pilot's license and a skydiving rig and a rock climbing rack and a four-wheeler and a boat… I also want to not have crippling debt and a garage full of adventure sports equipment collecting dust.
Find one thing that you like and pursue it hard. When you want to get into something new, use borrowed gear until someone makes the comment, "you borrow this stuff so much, why don't you buy your own?" That's when you know it's a real hobby and not a temporary (expensive) interest. Alcohol! I drink. Nothing wrong with it. But, just recognize, you are literally urinating away your money when you drink booze. So, for financial reasons, along with all the other good reasons, drink alcohol in moderation.
Like what you read here? Leave me a comment.
Disagree? We love to see different perspectives in the comments!
~Jeff
The Student-to-Lieutenant Series
Part 1 – Phase 1: Receiving your Branch
Part 2 – Phase 2: Commissioning and Reporting to BOLC (Snowbird Status)
Part 3 – BOLC and Follow-on Schools
Part 4 – Operating Expenses and Where to Live
Part 5 – Operating Expenses and Where to Live (part 2)
Part 6 – Phase 3: Graduating BOLC & Follow-on Schools
Part 7 – Phase 4: Reporting to your First Unit
The articles and other content which appear on the Center for Junior Officers' website are unofficial expressions of opinion. The views expressed are those of the authors, and do not reflect the official position of the United States Military Academy, Department of the Army, or Department of Defense.
Related Posts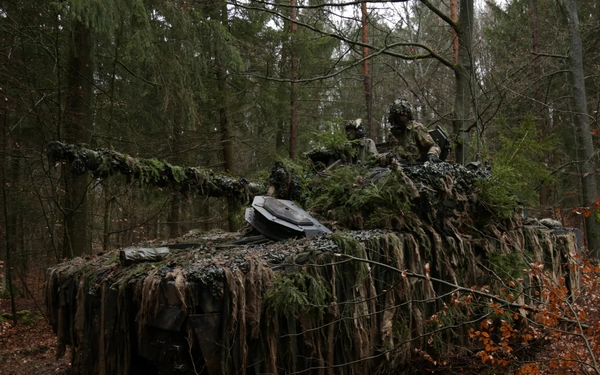 CJO Series, cjo-blog, Leadership, PL
"Welcome to the leaf eaters!" That was how my tactical officer greeted me the day he found out I branched Ordnance and was destined to be one of those fine …
The irony here is that trust is often criticized by managers as 'soft' and seemingly intractable concept, yet it may be a necessary condition for …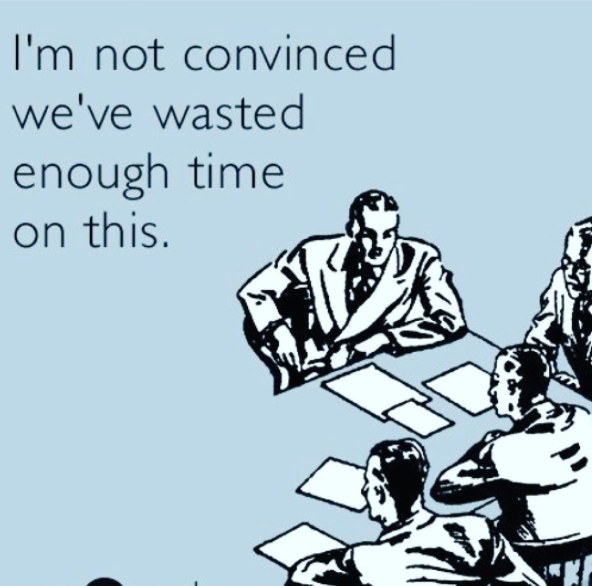 cjo-blog, Company Command, Leadership
Whether we like them or not, meetings are an essential part of our profession. Officers are responsible for planning and resourcing events, which inevitably involves …