Understanding Microaggressions for the Army Leader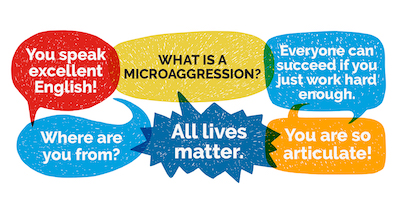 This Listen2Lead features a NPR podcast on microaggressions. This document contains the materials and guidance needed to conduct a 60-minute Leader Professional Development (LPD) session – with a focus on preparing Army leaders to understand and deal with bias in their units.
Materials:
A link to the NPR podcast episode "Microaggressions are a Big Deal" 
The following articles:

What are Microaggressions?

When and How to Respond to Microaggressions

You've Been Called Out for a Microaggression what do you do?

This guide, which provides suggested discussion questions and timeline.
Objectives:
This case can be used to assist in generating discussion on the following topics
Discuss what microaggressions are.
Understand how microaggressions impact teams and organizations.
Explain why leaders should possess knowledge of microaggressions.
Recommend ways leaders can effectively deal with microaggressions in their formations.
The case should also be used to create action items to improve your organization tangibly.