In this blog we explore topics relevant to leader development and junior officers.
If you don't know where to start, click here for some of our most popular articles.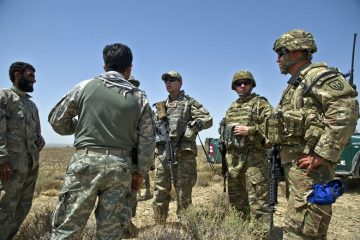 By: George Runkle
Since the first professional Army, there has been a need for adjacent organizations to coordinate their activities and keep apprised of each other's actions. Here we look at what it takes to be successful as a liaison officer.
Have an idea for a future blog post or would like to guest author a post? Contact us here.  You can also follow us on Facebook or Twitter.
*The views expressed here are the author's alone and do not reflect those of the U.S. Army or the Department of Defense. External hyperlinks and outside content is provided to further the stated mission of Junior Officer. The appearance of hyperlinks/content does not constitute endorsement by the United States Government, Department of Defense, or United States Military Academy of those web sites or the information, products or services contained therein. We provides these links and pointers solely for our users' information and convenience. When users select a link to an outside website, they are leaving this site and are subject to the privacy and security policies of the owners/sponsors of the external website.